Thanksgiving is finally upon us, followed closely by the rest of the holiday season's festive feasts. It's during these special occasions, as friends and family gather to share meaningful meals, that our efforts as hunters, foragers, and wild-cuisine enthusiasts truly shine. Wild game meat like quail, venison, and of course, turkey, along with edible wild plants decorate a Thanksgiving table like nothing else.
We've gathered more than 50 of the best wild game meat holiday recipes that celebrate the spoils of hunting, seasonal vegetables and herbs, and delicious flavors straight from nature. Whether you're hosting Thanksgiving or looking for the perfect contribution to a holiday potluck, this collection, sourced from our own catalog and chefs around the world, has it all: easy appetizers, show-stopping desserts, wild twists on time-tested classics, and inventive ways to enjoy garden finds, from rabbit to dandelions.
From elk to elderflower, the ingredients in these Thanksgiving recipes come together to make dishes that are as delicious as they are delightful. Your loved ones will be begging for more next year!
Appetizers
From bite-size wild game to foraged finger foods, these apps will get your holiday meal off to a delicious start.
1 of 11
Venison Lover's Pizza Dip
This pizza dip featuring wild game is an easy people-pleaser for holiday gatherings. The recipe combines everything that makes pizza the perfect comfort food—creamy marinara, stretchy mozzarella, tangy pepperoni—and adds in mouth-watering venison sausage. The flavors of Italy, like fresh basil, pair seamlessly with fragrant fennel in the dip. Garnish with breadsticks, french bread, or garlic bread, and do your best to save room for dinner.
2 of 11
Honey-Balsamic Venison Bites
These delicious meat treats are no-fuss and full of flavor. The cubed skillet-seared venison is glazed with honey and balsamic vinegar, and Dijon mustard to balance out the sweetness. These tasty morsels are a Thanksgiving recipe perfect for the appetizer portion of the day. Stick a toothpick in each one or serve with a spoon.
3 of 11
Cast Iron Skillet Chorizo-Venison Dip
Chips and dip are the much-appreciated workhorse of any Thanksgiving spread. Easy to prep and easy to enjoy, this cast-iron skillet queso has just enough spice, made with ground venison grilled with poblano pepper and chorizo-style flavoring featuring chili powder, paprika, and cumin.
4 of 11
Hawaiian Wild Turkey Kabobs
Why save the turkey for the main course? Hawaiian-inspired grilled kebabs are a refreshing twist on Turkey Day's classic centerpiece. A marinade made of barbecue-style spices, honey, brown sugar, and apple cider vinegar brings out the richness of the wild turkey. Add sweet, tangy pineapple and savory bell pepper to round our the skewers.
5 of 11
Wild Alligator Fritters
If you're lucky enough to live somewhere where sustainable gator meat can be purchased at the local butcher or grocery store, then get the frying pan ready. Adventurous friends and family will be utterly impressed by these pre-dinner fritters. Fried to a crispy golden brown and paired with homemade Cajun ranch, this exotic appetizer is an unexpected starter for a wild-game Thanksgiving dinner.
6 of 11
Asian Venison Lettuce Cups
The delicious Asian flavors of hoisin and sesame oil bring a whole new dimension of flavor to wild venison. A little peanut butter gives the venison a nuttiness that compliments the earthiness of the meat. Topped off with water chestnuts and green onion, these lettuce cups offer a delightful combination of refreshing crispiness and savory spice.
7 of 11
Venison and Spinach Puff Pastry Cups
Savory puff pastries are a Thanksgiving staple for a reason. This finger food is packed with flavor, best served warm. Here, the classic spinach and cheese puffs are elevated with wild game. The filling of simply seasoned venison, cream cheese, feta, and parmesan is wrapped in flaky puff pastry. The recipe uses pre-made, frozen puff pastry—so there's no risk of heartbreaking baking fails. Talk about foolproof finger food!
8 of 11
Venison Backstrap Crostinis
A simple marinade of Balsamic vinegar and Worcestershire sauce brings out the rich flavor of the venison backstrap, while tenderizing it at the same time. Once you've prepped the meat, assembly is quick. Toasted crostini and creamy burrata make this a sophisticated wild-game appetizer and a guaranteed hit at any Thanksgiving gathering.
9 of 11
Venison Pepperoni
Whether you're planning a classic charcuterie platter for your own Thanksgiving dinner or looking for a unique item to bring to a holiday party, homemade venison pepperoni is a thoughtful and impressive way to show your love to guests, friends, and family. The base seasoning has a little kick from red pepper flakes, but you can feel free to play with the recipe or add any of your favorite flavors.
10 of 11
Cheesy Wild Game Burger Jalapeño Poppers
Bacon-wrapped jalapeño poppers are a crowd pleaser, and this bear-meat version gets some added flavor from melted cream cheese and a dash of cayenne. This recipe is quick and easy and can be done on an outdoor grill or on the stove. It's a field-to-plate appetizer that will no doubt delight your friends and family.
11 of 11
Spiced Pickled Acorns
This recipe from plant-based forager Robin Harford adds some sweetness to your appetizer arrangement. After gathering English Oak acorns, Harford spices and pickles the tree nuts using seasonal favorites like cloves, cinnamon, and ginger. Check out his guide on gathering and processing acorns before starting your pickling journey.
Main Dishes
The main course is when the labors of hunting and gathering turn to labors of love. From prepping your hard-won ingredients to watching your loved ones dig in, these wild game meat holiday recipes, featuring venison and wild turkey, fill the stomach and soul.
1 of 12
The Perfect Venison Steak
This venison steak is an impressive and delicious centerpiece for any holiday meal. You'll need a sous vide machine to cook the meat to juicy perfection. A quick sear with some melted butter, and you've taken your wild-game cooking to a whole new level.
2 of 12
Wild Turkey KFC Bowl
It's turkey season and Thanksgiving is this bird's time to shine. But if you're over the whole roasted or deep-fried thing and you're looking for a new recipe, here's an unconventional—and maybe even a little nostalgic—way to change things up. This turkey twist on the classic KFC bucket boasts hot and crispy fried turkey, fluffy mashed potatoes, and classic gravy. Cardboard buckets are optional.
3 of 12
Slow-Cooker Wild Turkey Tetrazzini
A slow cooker is your best friend, especially when prepping for big meals like Thanksgiving. Tetrazzini is a classic that puts spaghetti noodles in a creamy, cheesy sauce topped with sweet and juicy peas. Combining mushrooms in the slow cooker with your wild turkey tenderizes the meat while saturating it with tons of rich flavor. This easy crowd-pleaser is also a great way to use up any leftover turkey after the big day.
4 of 12
Venison Un-Sloppy Joes
If you've got picky kids or anyone new to wild game coming to Thanksgiving, these not-so-sloppy sandwiches can be a fun way to introduce them to wild venison. Any gaminess that your guest might detect in the venison disappears under canned Sloppy Joe sauce. Add some gooey, melty cheese and stuff everything into a biscuit. These hand pies are a sweet, savory, and less messy version of the classic school lunch staple.
5 of 12
Beer Can Venison Burgers
When celebrating Thanksgiving in a warmer climate, may we suggest trading the kitchen for the great outdoors? This recipe celebrates the joy of grilling your own hard-won meat over an open flame. Mushrooms, onion, bell peppers, and cheese are suggested toppings, but the burgers are fully customizable to each guest's liking.
6 of 12
Lazy Venison Lasagna
This venison lasagna is easy to assemble and a surefire hit at any holiday potluck. It's also a simple way to use up any leftover venison that you may still have in the freezer. It's got all the staples of a good lasagna, along with the addition of Italian sausage.
7 of 12
Root Beer BBQ Pulled Venison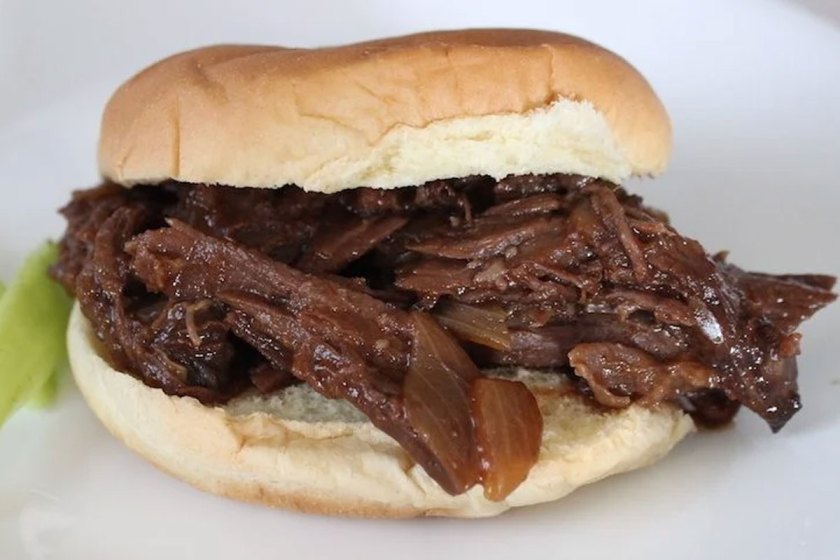 Enjoy a delicious twist on the classic pulled pork sandwich with this Root Beer BBQ Pulled Venison recipe. Slow-cooking the venison for six to seven hours in a crock pot allows the meat to fully absorb the flavors of a unique sauce, like the root beer-infused Master's Hand BBQ Sauce. It's a simple but savory mixture of root beer, beefy onion soup, and onion sure to wow them.
8 of 12
Crock-Pot Venison Pot Roast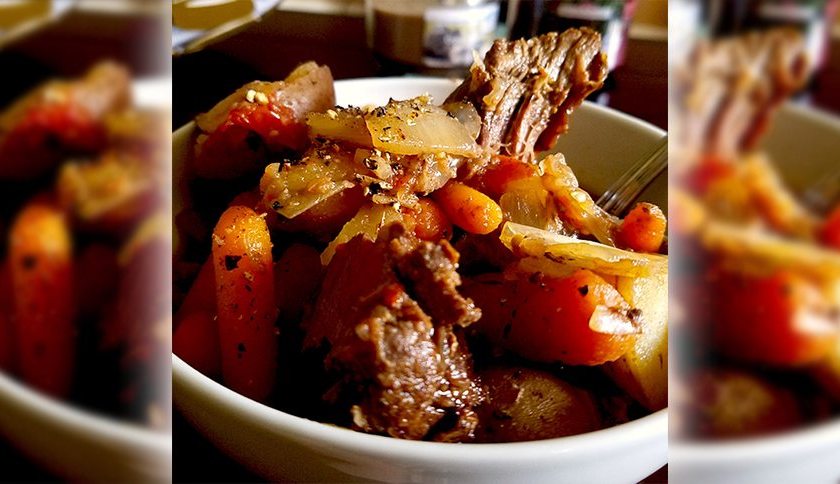 This slow-cooker venison pot roast is ideal for large family gatherings, requiring minimal effort yet delivering maximum flavor. It's also a great way to use that backstrap in your freezer. Whether you're reminiscing about grandma's version or creating a new family tradition, this cozy, comforting venison roast will quickly become a favorite. It pairs beautifully with gifts from the garden, like red potatoes, baby carrots, and white onion.
9 of 12
Venison Meatloaf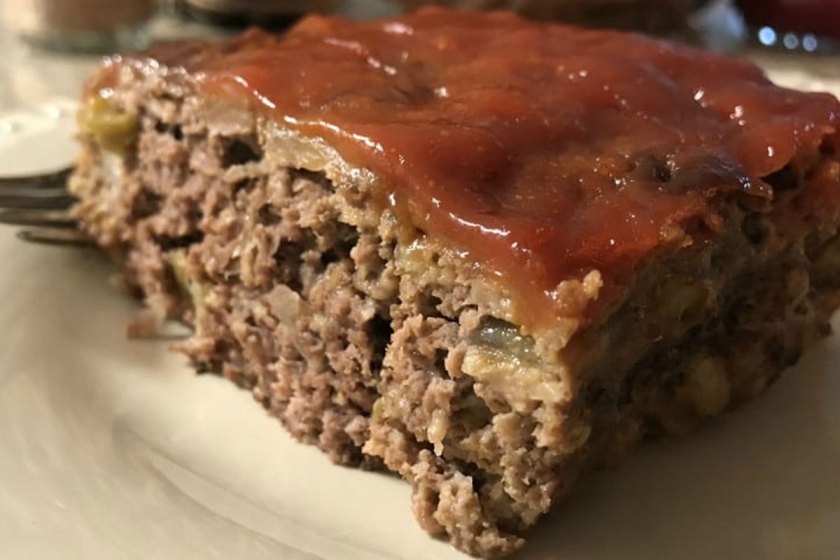 The secret ingredient in this venison meatloaf isn't the delicious game meat; it's oatmeal. While eggs help bind the meat, the oatmeal ensures that all the venison juices are retained within the loaf. With only 15 minutes of prep and an hour and 15 minutes in the oven, this is a stress-free dish for the busy holiday season.
10 of 12
Lemon Orzo Wild Turkey Skillet
With so many heavy holiday dishes on the table, this Lemon Orzo Wild Turkey Skillet offers a lighter touch. Is fresh flavors, including zucchini, paprika, and lemon, make it a refreshing addition to the Thanksgiving table.
11 of 12
Porcini Risotto
From Hank Shaw's blog, Hunt Gather Cook, comes this porcini mushroom risotto, described as an "ugly delicious meal." Perfect for warming the soul, this hearty rice dish is elevated by foraged porcinis—a prized find for both humans and wildlife. Shaw notes that there's no harm in using fresh or dried porcinis from the store, making this creamy risotto a versatile delight.
12 of 12
Venison with Blueberry Sauce
In this recipe, Hank Shaw adapts a blueberry sauce from Icelandic chef Nanna Rognvaldardottir. Shaw adds mushrooms to balance the sweetness of the sauce, creating a delightful complement to the venison, which is simply seared in butter. Depending on availability, Shaw sometimes substitutes huckleberries for the blueberries. He also suggests pairing it with Irish Colcannon, for which he also provides a recipe.
Veggies and Sides
From stuffing to salads, these sides feature a wide variety of wild game, vegetables, and herbs to wow guests and delight every sense. Featuring elk and venison cuts, dandelions and squash blossoms, mushrooms and more, these fresh field-to-table recipes elevate any holiday meal.
1 of 21
Venison Sausage Stuffing
No holiday feast is complete without delicious stuffing. This recipe features a fragrant blend of sage, rosemary, and thyme, with venison sausage flavored with season-appropriate sage, brown sugar, and cloves.
2 of 21
Elk Pasta Fagioli
Soup season is in full effect, yet this tasty offering often gets overlooked during holiday meals. Served as a side, this elk pasta fagioli finds it rightful place at the Thanksgiving table. It's a simple, one-pot recipe that lets the elk's flavors shine, making it an excellent addition to a meal celebrating wild game.
3 of 21
Smoked Wild Turkey Caesar Salad
You can't go wrong with a Caesar salad, especially when it's topped with smoked wild turkey. This twist on the classic salad brings a festive flavor to your Thanksgiving spread. Fresh, crisp romaine lettuce complements the smoked turkey, making it a standout side dish.
4 of 21
Cast Iron Skillet Cheesy Venison and Scalloped Potatoes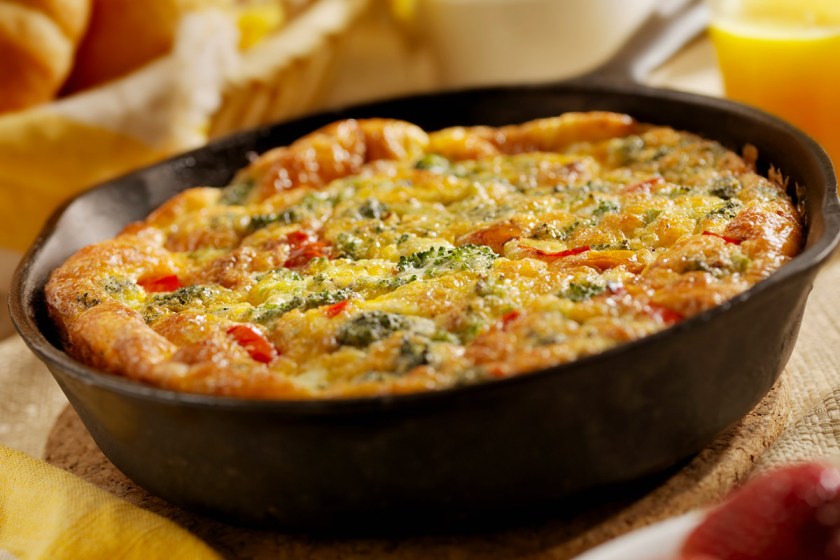 Cheesy scalloped potatoes rarely make it to leftover territory. This cast-iron skillet version with Yukon Gold potatoes and ground venison will be no exception this Thanksgiving. Enriched with mushroom soup and fragrant thyme, it's a hearty addition to any holiday table.
5 of 21
Venison Sausage and Pepperoni Pizza Bombs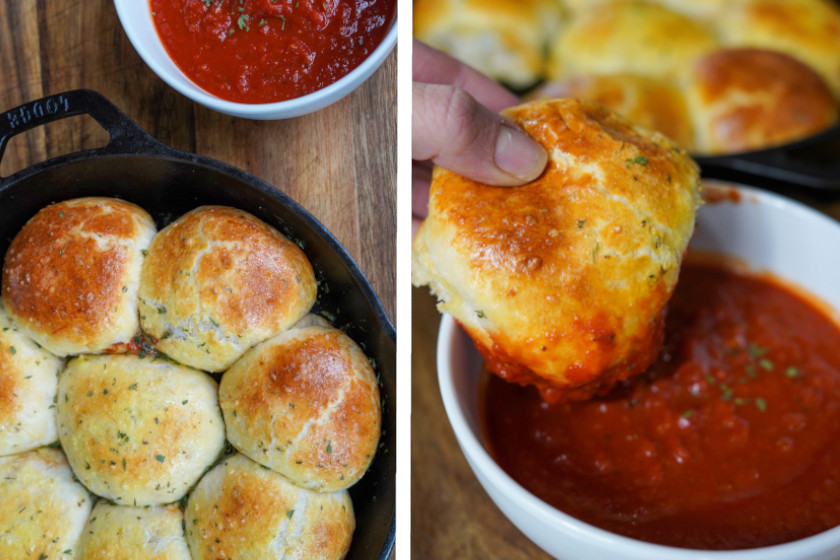 If traditional Thanksgiving dishes don't appeal to some guests, these flavor-packed bites with homemade venison sausage are a great alternative. After all, who doesn't love pepperoni pizza? These yummy pizza bites are made all the more special and delicious packed with homemade venison sausage, too.
6 of 21
Hot Fried Rabbit Nuggets
For those new to rabbit, these spicy fried nuggets offer an exciting introduction to this wild game. Make sure you've got what you need—a deep fryer and some prep time. The scrumptious morsels need to soak up that spicy marinade before it's time to fry them up.
7 of 21
Cranberry Venison Meatballs
Thanksgiving cranberry sauce pairs wonderfully with these tender venison meatballs. Ingredients Worcestershire sauce, breadcrumbs, onions, and chili powder complement the venison's earthy flavor, while the sauce combines jellied cranberry sauce with orange juice, chili sauce, and Dijon mustard.
8 of 21
Venison and Zucchini Egg Noodle Bake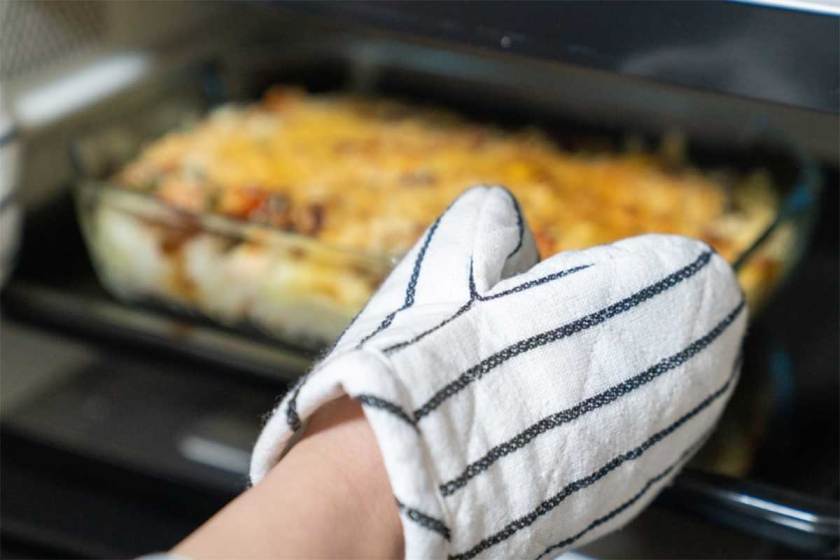 Egg noodle casseroles are often an unsung hero at Thanksgiving dinners. This version combines zucchini, cheddar cheese, and venison, using late summer's ripe squash for a true field-to-table dish.
9 of 21
Cooked Dandelion Lacto-Fermented in Soy Sauce
Foraging expert Pascal Bauder's recipe for fermented Dandelion is simple, delicious, and impressive—everything you'd want in a Thanksgiving side dish. The dandelions are boiled first to reduce bitterness, then fermented with garlic for extra flavor. Using sauerkraut juice as a culture starter and sugar or honey to feed the lactobacteria, just explaining the dish will surely impress your Thanksgiving guests.
10 of 21
Wild Mushroom Stuffing
Hank Shaw's field-to-table stuffing recipe combines wild chanterelle mushrooms and pine nuts with salami and bacon. Flavored with fresh thyme and parsley and by frying those pine nuts in bacon fat, this dish offers a far more layered approach to stuffing than you ever thought possible.
11 of 21
Caramelized Onion and Roasted Tomato Herbed Galette with Greek Feta
Florida's Worden Farm, a family-owned organic farm that practices climate-friendly and regenerative techniques, was founded by husband-and-wife agricultural scientists Chris and Eva. Their galette recipe combines caramelized onion and roasted tomatoes in a filling that balances sweet and savory. The bread itself uses both white and wheat flours, giving it more nuance than boring dinner rolls.
12 of 21
Roasted Winter Squash with Vanilla Bean Brown Butter
In her recipe for winter squash, farmer-turned-author Andrea Bemis uses delicata and acorn varieties flavored with cinnamon and maple syrup. Nutty vanilla bean butter and fried sage compliment the winter squash. Bring this side to every holiday celebration this season and you just may upstage the mains.
13 of 21
Root Vegetable Gratin
This colorful gratin from Weaver's Orchard features thinly sliced beets, carrots or parsnips, and Japanese sweet potatoes. It's creamy, cheesy goodness, with a base of garlic, thyme, and parmesan, and topped with Gruyere.
14 of 21
Orange and Avocado Salad with Wood Ear Mushrooms
This refreshing fall salad combines orange slices, avocado, and wood ear mushrooms. The mushrooms, known for their unique texture, can be foraged or found at Asian grocery stores. A sprinkling of Nigella seeds adds a nutty, onion-like flavor.
15 of 21
Sautéed Squash Blossoms
Stacey Isaacs' squash blossoms recipe is simplicity at its best. When sautéed in garlic and butter, these edible flowers offer a sweet, squash-like flavor and make a visually stunning addition to the table.
16 of 21
Wild Mushroom Vegan Green Bean Casserole
Is it really Thanksgiving without a green bean casserole? Lauren Hartman's vegan version of the classic dish offers a delectable option for omnivores and guests with dietary restrictions alike. Made with wild mushrooms, vegan butter, almond milk, and a hint of nutmeg, it's a creamy and crunchy delight.
17 of 21
Carrots Glazed in Carrot Oil
Forager and award-winning chef Alan Bergo opts for carrot juice over orange juice for his glazed carrots, for an earthier flavor to this root-vegetable side. A sprinkling of fresh herbs like wild carrot seeds or tarragon adds a seasonal fragrance.
18 of 21
Quail Couscous Salad with Fennel Orange and Pomegranate
Quail season is upon us! Farmer, hunter, and chef Bri Coelho, who has been elevating wild game cuisine for years, offers this recipe to bring the bird's flavorful meat into your Thanksgiving dinner. Nutty couscous tossed with fennel, orange juice, mint, and pomegranate seeds makes for a sweet side salad and bed for the tender, baked quail.
19 of 21
Grilled Panzanella Salad with Smoked Halibut
Another delicious salad from Bri Coelho, this panzanella offers a hearty twist on the classic Italian salad made from balsamic-soaked bread and tomatoes. It features smoked halibut, juicy peaches, avocado, and fresh basil mixed with crispy corn, making it a standout side that can also serve as a main dish for pescatarian guests.
20 of 21
Breaded Puffball Goujons & Wild Garlic Mayo Dip
"The Grizzly Forager" John Shahabeddin uses in-season puffball mushrooms for these crispy goujons. Served with his homemade wild garlic mayo, they're a unique and flavorful addition to any table.
21 of 21
Lingonberry Sauce
Hank Shaw's Scandinavian-inspired lingonberry sauce is a sweet alternative to the classic cranberry sauce. If you can get your hands on fresh lingonberries, this sauce is quick to make and delicious with just about any wild game.
Desserts
Cardamom, cinnamon, ginger, vanilla—nothing brings the holidays home like our favorite dessert flavorings wafting in from the kitchen. From foraged fruits to chewy cookies to a centerpiece-worthy cake, these desserts are worth leaving room for.
1 of 10
Campfire Apple Bourbon Cobbler
We created this apple cobbler for the great outdoors, but why not bring those same cozy campfire vibes inside for Thanksgiving? Made in a skillet with bourbon, brown sugar, and granola, it's an easy whip-up that fills the whole home with autumn aromas. It's best enjoyed with some vanilla ice cream or a dollop of fresh whipped cream.
2 of 10
Chocolate Coffee Moonshine
Cocktails are too often overlooked as an addition to the dessert spread. This moonshine-inspired mix combines two post-dinner favorites, chocolate, and coffee, for a refreshing and fun way to end the Thanksgiving meal.
3 of 10
Cardamom Pistachio Brown Butter Cookies
The herbal and aromatic Indian spice cardamom comes from the ginger family, making it a welcome addition to fall baked goods. These soft, chewy cookies from Bri Coelho combine cardamom, cinnamon, and brown sugar with pistachios and white chocolate. Nutty, sweet, and fragrant, these cookies will please guests of all ages.
4 of 10
Sweet Sorrel Tart & Elderflower Cream
Easily foraged common sorrel and elderflower grow abundantly throughout North America, making this recipe from John Shahabeddin a fit for anyone new to gathering wild ingredients. (Shahabeddin has some tips on identifying the tart-tasting leaves and the sweet buds and avoiding some toxic lookalikes.) These pretty little tarts boast a delectably crumbly pie crust and a tangy sorrel filling. The sweet elderflower cream and a dusting of icing sugar balance the tartness and looks like fresh snow.
5 of 10
Wild Apple & Blackberry Crumble
Another foraged desert from The Grizzly Forager, this simple and delicious crumble uses wild apples and blackberries. The recipe uses demerara sugar, which gets its coarse texture and toffee-tasting notes from minimal processing. Using this type of sugar imparts a molasses taste to the crumble, giving the whole dessert a more complex sweetness that balances the tart fruits.
6 of 10
Pine Nut Cookies
These Italian pignolis from Hank Shaw are a true celebration of the pine nut. Shaw uses foraged pine nuts, but the cashew-like seeds can also be storebought. He also replaces the classic almond paste with his own made from foraged acorns and uses rosemary to enhance the general pininess of these chewy cookies.
7 of 10
Boozy Gingerbread Cupcakes with Maple-Cashew Frosting
Andrew Bemis' bourbon and gingerbread cupcakes are the kind of treats best enjoyed by the fire, perhaps while watching the snow fall through a nearby window. Cashews and coconut oil combine to make a creamy, rich frosting, flavored with maple syrup and more belly-warming bourbon—it may become your new go-to cake frosting for the whole holiday season.
8 of 10
Elderflower and Sea Salt Ice Cream
So many holiday desserts are best enjoyed a la mode. Whether you're host or guest, if you offer homemade ice cream to pair with all the crumbles, pies, and cookies in the dessert spread, you'll be the dessert MVP. This ice cream recipe from forager and author Rachel Lambert also included instructions for Rachel's homemade Elderflower Cordial, to be used as a topping for the ice cream or other classic desserts, or as a refreshing after-meal treat on its own.
9 of 10
Wild-Flavoured Homemade Jam Tarts
These sweet jam tarts are great for Thanksgiving because they're easy to bake and each batch makes a dozen. You can choose among any of Lambert's delicious jam recipes for your fillings—Japanese knotweed, pineapple weed, and blackberry, to name a few.
10 of 10
Glazed Orange and Elderflower Cake
If you're looking for a centerpiece for your dessert table, consider this orange beauty, also from Rachel Lambert. Sweet, light, and refreshing, this elderflower take on a classic glazed sponge cake is both a festive and beautiful way to complete a big holiday meal.
Enjoy the outdoors?
Sign up for daily stories delivered straight to your inbox.