Welcome to Wide Open Spaces. Our community shares a deep love and respect for all nature has to offer—from freedom to food to time with family and friends—and we're here to help everyone get out into wild places as often as possible.
We believe that the great outdoors is a space for everyone, regardless of your background or experience. Some of us were lucky enough to learn how to pitch a tent, string a bow, or cast a line at an early age. Others didn't discover the power and freedom of the great outdoors until we were much older. Whichever camp you fall into, it's never too late to learn something new.
At Spaces, our mission is three-fold: to inspire, educate, and connect outdoor enthusiasts with the wonders of the natural world. We provide our readers with a diverse range of content that covers topics like adventure, gear, fishing, gaming, conservation, and more. By sharing expert tips, how-to guides, in-depth reviews, and personal stories, we aim to encourage natural curiosity, promote responsible recreation, and facilitate a community of like-minded individuals who share a passion for the great outdoors.
Inspire:

We believe in the power of storytelling to spark a sense of adventure and wonder. The articles, photography, and videos you find on Spaces inspire our readers to explore their own backyards while also seeking out new outdoor experiences. Whether it's tackling a challenging hiking trail, finding a hidden fishing spot, or booking an epic hunting trip, we strive to fuel the imaginations of our audience and motivate them to get outside.

Educate:

We recognize the power of knowledge in creating a deeper connection with our world. The Spaces team meticulously curates content to provide valuable insights, tips, and skills that empower our readers to strengthen their outdoor expertise. From camping gear reviews and hiking safety guidelines to fishing techniques and wildlife conservation practices, we aim to equip our audience with the knowledge they need to make informed decisions and enjoy their outdoor pursuits responsibly.

Connect: We have found that the joy of the outdoors is amplified when shared with a community. Through our website and social media platforms, we hope to build and nurture a vibrant group of outdoor enthusiasts and provide a space for them to connect, share their experiences, and exchange ideas. Spaces is an inclusive environment where everyone can find inspiration, seek advice, and form lasting bonds with people who share their love for the outdoors.
Editorial Guidelines
At Spaces, we are committed to delivering high-quality, informative, and engaging content to our readers. Our editorial staff meticulously researches, writes, and reviews every article on the site to ensure its accuracy, relevance, and usefulness to our audience. Here are the guiding principles that lead our editorial process:
Authenticity:

Spaces values authenticity in all of our content. We aim to showcase genuine experiences and real stories that resonate with our readers. We prioritize transparency, accuracy, and integrity in our articles, ensuring that our audience can trust the information we provide and the experts we source.

Diversity and Inclusion:

Spaces strives to represent a wide range of perspectives and experiences within the outdoor community. We actively seek out and feature content that highlights underrepresented voices, ensuring that our website and social media channels are inclusive and welcoming to all.

Conservation and Stewardship:

Spaces is committed to promoting responsible recreation and encouraging preservation of the natural world. We advocate for sustainable outdoor practices, promote environmental awareness, and support initiatives that protect and conserve our ecosystems. Through our content, we hope to inspire a deep sense of respect and stewardship for the environment.

Safety:

Spaces prioritizes the safety of our readers and encourages responsible outdoor behavior. We provide practical tips, guidelines, and expert advice to help our audience navigate potential risks and enjoy outdoor activities in a safe and responsible manner.

Continuous Improvement:

Spaces is dedicated to constantly evolving and improving our content. Our team actively listens to feedback from readers and adapts our offerings to meet their needs and preferences. We stay up-to-date with the latest news, trends, and best practices in the outdoor industry to ensure that Spaces remains a leading resource for outdoor enthusiasts.
Quality Standards
We take the accuracy of our content seriously. Our team relies on reputable sources, industry experts, and scientific research to ensure that the information we provide is reliable and up-to-date. Every piece of content undergoes thorough editing and fact-checking protocols prior to publishing, and published content is regularly fact-checked, reviewed, and updated to ensure that the information provided is accurate, honest, and practical. We do our best to present facts objectively and carefully avoid sharing any biases or misinformation.
While we make every effort to provide current information, we recognize that the outdoor world is constantly evolving. If you come across any content that appears outdated or inaccurate, we encourage you to reach out to us at [email protected]. Your feedback is appreciated to help us maintain the highest standards of quality.
Ethics and Transparency
At Spaces, we are committed to upholding the highest standards of ethics and transparency when creating content. We believe in fostering meaningful partnerships with brands and organizations that align with our mission. Occasionally, we may partner with brands, tourism boards, hotels, retailers, or other organizations to gain access to coverage of certain events, locations, or products. These collaborations allow us to provide our readers with unique and valuable insights, experiences, and resources they won't find anywhere else. However, our commitment to our readers' trust and our editorial integrity remains a priority.
When we engage in partnerships or collaborations, we approach them with careful consideration and always strive to maintain editorial independence. Our team evaluates each opportunity based on its relevance, alignment with our values, and the value it brings to our readers. We also always disclose any relevant partnerships when discussing or featuring specific brands, products, or events. We want our readers to have all the information necessary to make informed decisions.
As part of our commitment to transparency, we clearly identify sponsored content or advertorial material, ensuring that our readers can distinguish between editorial and promotional content. Our goal is to provide our audience with a clear and reliable source of information, allowing them to navigate the outdoor world with confidence and authenticity.
Accessibility
At Spaces, we believe in the importance of not only preserving our outdoor heritage and passing it on to future generations, but also in making sure everyone feels welcome, empowered, and informed enough to join the adventure—both outdoors and on our website.
We are committed to making our content accessible to all individuals, including those with disabilities. We strive to ensure our website is designed and maintained to meet or exceed current accessibility standards and best practices. If you encounter any accessibility barriers or have suggestions for improvement, please contact us at [email protected].
Product Reviews
When it comes to product reviews and recommendations, Spaces always prioritizes honesty. We want you to have all the information you need to make smart choices for your outdoor adventures.
Our team of seasoned editors and contributors follows a strict process to bring you unbiased and trustworthy reviews. We always strive to personally test the products we review, conduct thorough research, and consult with experts in the field. When selecting products to feature, we consider factors such as quality, functionality, durability, and cost, and we only pick items that meet our standards and are relevant to your outdoor needs.
While brands or manufacturers may provide us with free products for testing purposes, this does not influence our opinions. Spaces maintains full independence in evaluating products and our reviews reflect our honest experiences and thoughts.
Disclosure of Hyperlinks and Affiliate Links
Transparency is of the utmost importance to us at Spaces. In some instances, you may come across hyperlinks within our articles that direct you to external websites. These links are provided to enhance your reading experience and provide you with additional resources and references.
Additionally, we sometimes include affiliate links in our articles, reviews, gear guides, and other content. These links allow us to earn a small commission if a reader makes a purchase through the provided link. However, every product featured on WideOpenSpaces.com has been independently researched or tested by our staff and our recommendations are not influenced by potential earnings. We're committed to serving our audience unbiased and objective information, and only recommend gear that we stand behind.
Wide Open Spaces Team
We are proud to have a team of experienced writers and editors who are as passionate about the outdoors as they are about telling authentic stories. Our editorial staff is made up of outdoor enthusiasts who are committed to our mission of inspiring, educating, and connecting our audiences through their expertise and shared experiences.

We also have a team of designers, product managers, and developers who continuously update the site to improve your experience and monitor usage to comply with our

Privacy Policy

.
Rachael Schultz, Editorial Director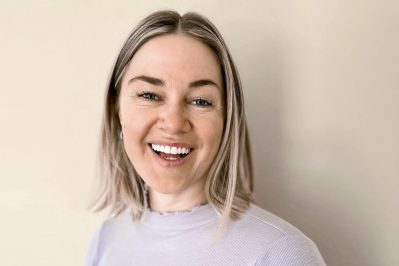 Rachael has worked in magazines for over a decade, starting in health and wellness and moving into the outdoor space after moving on a whim to a tiny town outside Aspen, Colorado in 2017. She has helmed Wide Open Spaces through its expansion into new territories and works effortlessly to make it a place where outdoors-folk of every knowledge level and background feel empowered and informed to get outside. When not writing away, she is happily product testing and creating content in the mountains and desert, usually alongside her dog Crocodile.
Megan Swinney, Staff Writer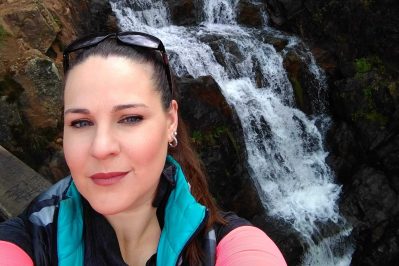 Megan covers everything in the outdoor space from gear to travel for Wide Open Spaces. She has a B.A. in Journalism and Marketing from CSU-Sacramento. She lives in the Sierra Foothills of Northern California with her husband, two kids, and their German Shepherd, Grizzly. When she's not digging into an article, she and her family can be found kayaking, hiking, camping, and snowshoeing their local trails.
Heather Oldenborg, Associate Social Media Manager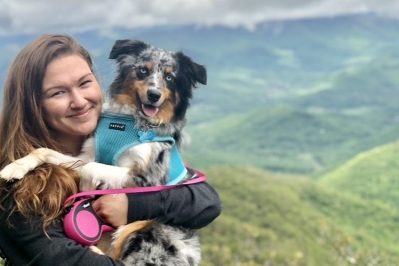 Heather is on the social team for Wide Open Spaces, tracking social trends, crafting content, and collaborating with influencers and video editors. She is a graduate of Arizona State University with a B.S. in Digital Audiences and a B.S. in Communications. In her free time you can find her hiking with her pup or working on her #VanBuild.
Writers
The writers at Spaces are experienced adventurers who have a knack for storytelling and love of nature. With diverse backgrounds and expertise in camping, hiking, fishing, conservation, hunting, and more, each contributor brings a unique perspective to our site. Some of them spend weekends angling for their next big catch while others are busy checking destinations off their National Parks bucket lists. United by a deep appreciation for nature, they are all dedicated to providing valuable and engaging content to our readers.
Megan Plete Postol, Contributing Writer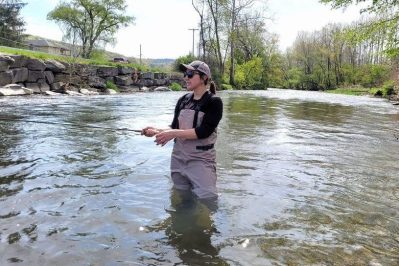 Megan is an award-winning outdoor journalist covering conservation, environmental issues, and outdoor news. She lives near the base of the Adirondack Mountains, where she loves to fish, hike, kayak, camp, snowshoe, and hunt. She is a member of the Association of Great Lakes Outdoor Writers, Outdoor Writers Association of America, and the New York State Outdoor Writers Association. She has a B.S. in Public Relations & Journalism from Utica University.
Craig Raleigh, Contributing Writer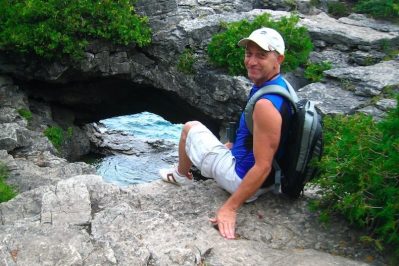 Craig grew up hunting and fishing in New York State and Ontario, Canada. He has fished from the Merritt Dam in Cherry County, Nebraska to the Cumberland River in Nashville, Tennessee. His lifelong interest in everything outdoors garnered in him a deep respect and love for all things in nature. With a conservationist heart instilled in him by his father and grandfather, he lives for the chance to get outside and discover. Craig has been a contributing writer for Spaces since 2015, is an active member of the Outdoor Writers Association of America and has studied English and Mathematics at Monroe Community College, including studies in Environmental Science at The College at Brockport. He is also the author of "The Hunter's Way" and other self-published books.
Gabby Zaldumbide, Contributing Writer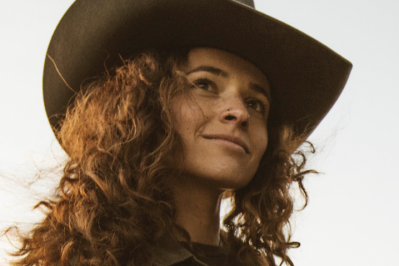 Gabriela (Gabby) Zaldumbide lives on the western slope of Colorado. After earning an undergraduate degree in wildlife ecology from UW-Madison, she moved out west to get a master's in public land management at Western Colorado University. While in grad school, Gabby learned how to hunt and fish. Today, these outdoor activities fill her calendar year-round. When she's not writing, Gabby guides hunting and fishing trips through Uncharted Outdoorswomen and herds cattle for a local ranch.
About Wide Open Media Group
Wide Open Media Group is a modern media company that embraces and celebrates the American spirit: It's life, not lifestyle. Under the helm of Publishers Clearing House (PCH), our house of brands connects engaged audiences with educational and entertaining content deeply rooted in their passions and curiosities. You can learn more about WOM

here

.
Contact Us
We value the input and engagement of our readers. Have a comment, question, or suggestion? Please don't hesitate to reach out at

[email protected]

.

For press inquiries, you can also email us at

[email protected]

.
Write For Us
Spaces values diverse perspectives and insights from people who share our love for the great outdoors. Whether you're an experienced outdoor writer, an avid adventurer, or a passionate conservationist, we welcome your unique voice and expertise.

If you're interested in joining our team of contributors, please email us at

[email protected]

with the subject line 'Interested Contributor: [Your Topic of Expertise]." Please note that we do not accept unsolicited articles, posts, or reviews.
Work With Us
Join our team! View job openings

here

.
Advertise With Us
You can view our media kit, editorial calendar, and more

here

.