A Medford, New York man opened his home to 300 cats.
When Chris Arsenault, 58, lost his son Eric in a motorcycle accident, he mended his broken heart by helping others—furry others of the cat variety, to be exact.
Arsenault renovated his home, completely transforming it into a sanctuary for forgotten and abandoned felines on Long Island. Only the boiler room is sectioned off as a living space for him in an 8 by 12-foot bedroom with a small bathroom and kitchen. The rescue cats have access to the entire house and fenced-in backyard.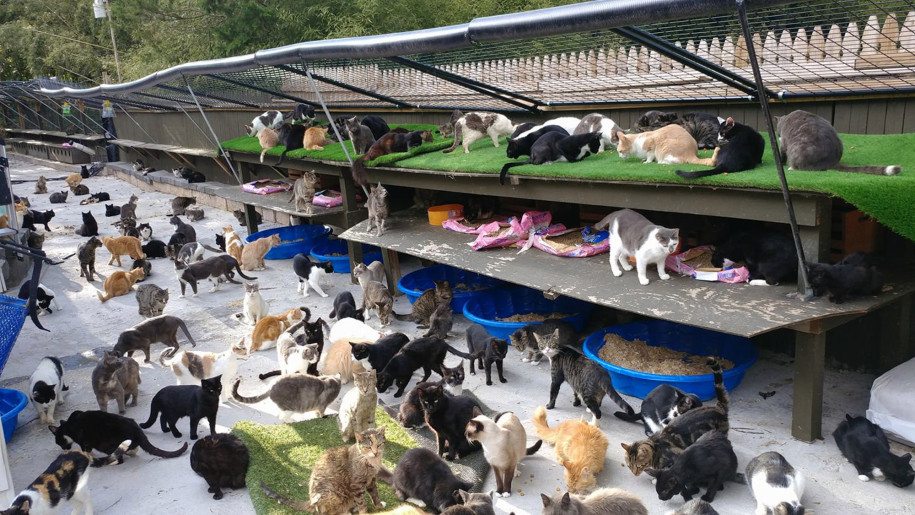 The Happy Cat Sanctuary was founded in 2006 when Arsenault, a retired train conductor, discovered a colony of 30 stray kittens by the railroad tracks. He then began contacting shelters, taking in all the abused cats and sick kittens who couldn't get adopted. He also takes in feral cats found around in the area.
Arsenault thought ahead when planning the design for his feline-friendly renovations, making easy clean-up a priority. Vinyl floors, plastic sheeting, and concrete make for quick spray-downs with the hose. While some neighbors may not enjoy the smells that come out of the sanctuary, the Suffolk County SPCA says they pass inspections and they haven't received any official complaints.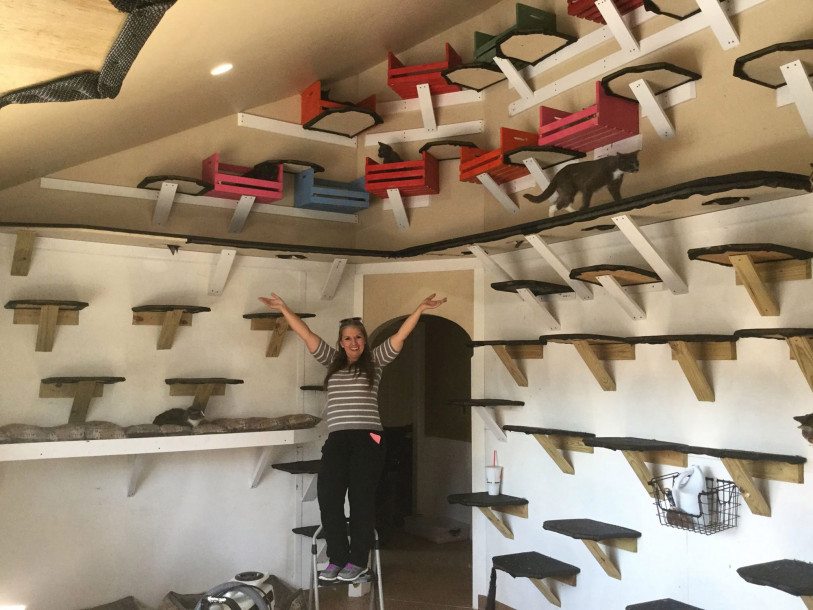 The sanctuary costs just over $100,000 to maintain annually. Most of the funding comes from Arsenault's own bank account, but public donations have also helped to cover $80,000 in food and utilities and $20,000 in veterinary care for sick cats.
All of the cats are spayed and neutered before they strut through the doors into their new home. They're also all up for adoption, looking for forever homes. Volunteers are welcome on a daily basis to provide unconditional love.
What would you do with 300 cats? Share your thoughts in the comments below!
All photos via New York Post.
WATCH NOW: This Island Is Filled with Adoptable Puppies
Enjoy the outdoors?
Sign up for daily stories delivered straight to your inbox.