Pet owners love taking their furry friends everywhere, which means finding dog-friendly cities!
Dog lovers often take their canine companions on errands, hikes, and even out to eat. However, some cities in the United States are more accommodating to dogs and their owners than others. Usually, larger, busier cities have more dog-friendly restaurants, dog parks, and pet-friendly stores per capita than smaller cities and rural areas.
With 63.4 million homes in the U.S., many dog owners wonder where the best place to live with their pooch is. A study by Smart Asset, a consumer-focused financial company, set out to rank the most dog-friendly cities in the country in 2021. In the study, they took a look at the 100 largest cities across America to find the best place for pups and their owners to call home. Various metrics were evaluated, including the number of dog parks, restaurants, shopping centers, pet stores, and veterinarians. The study also considered home values, weather, and walkability.
Interestingly enough, most of the best cities to have a dog are located in the western regions of the U.S. Here's a peek at some of the most dog-friendly cities for Fido to live.
10 Most Dog-Friendly Cities in America
RELATED: 5 Pet-Friendly Airbnbs Perfect For Pooches & Humans!
1. Tucson, Arizona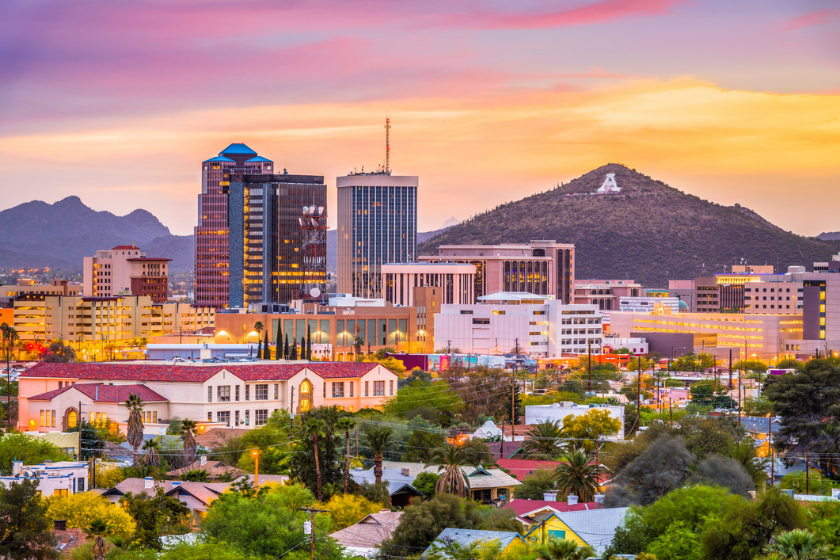 For the second year, Tucson takes the cake as the most friendly city for dog owners and their best friends. The city has the fifth-most pet stores and veterinarian offices for every 10,000 businesses. They also have 254 dog-friendly restaurants and only 22 days of rain each year.
2. Tampa, Florida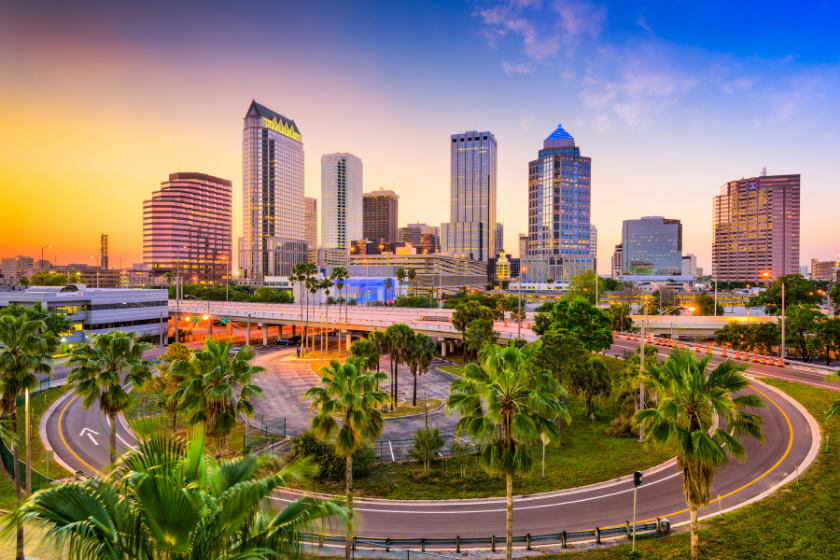 It's no surprise that a city from the sunshine state appears on the list. The city has a high walkability score, along with 238 dog-friendly restaurants. If your pup can find plenty of dog-friendly menus to grab a snack.
3. Portland, Oregon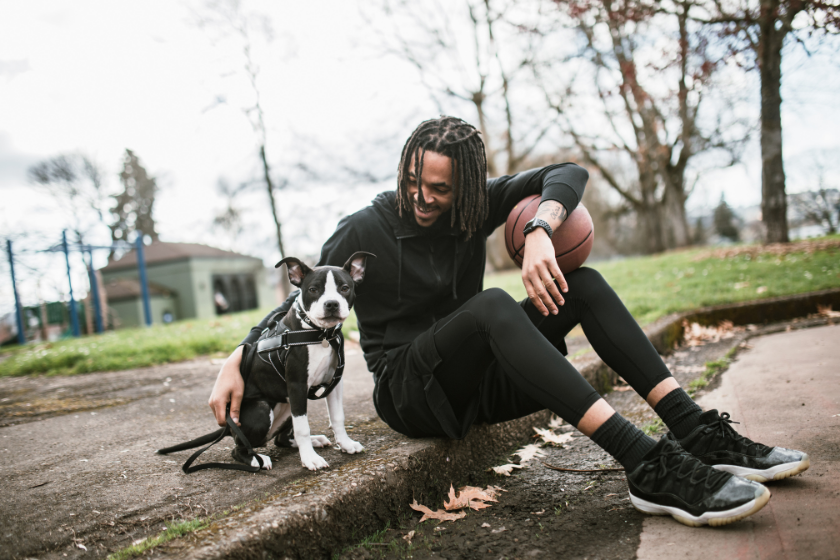 This west coast city has the most dog parks per capita than any other city in the U.S. Residents are proud of being a pet-friendly city. On top of the impressive number of dog parks, the city also has plenty of hiking trails and some fabulous dog-friendly cafes. There are also 408 restaurants where your pooch can join you for a bite!
4. Albuquerque, New Mexico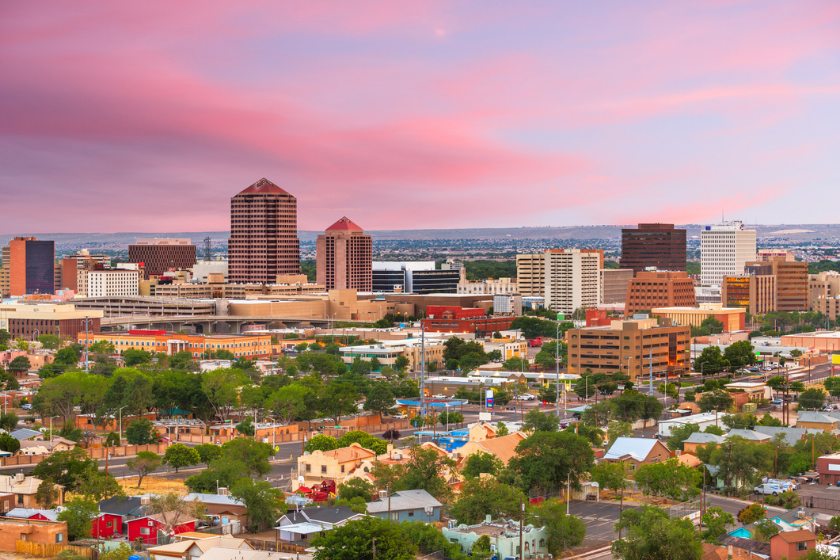 If dog parks are your jam, Albuquerque has 15 off-leash dog parks. There are also numerous dog-friendly trails and hikes. So you won't have to go exploring without your pup! Grab a bite at one of the 176 pet-friendly restaurants like The Flying Star Cafe.
5. Madison, Wisconsin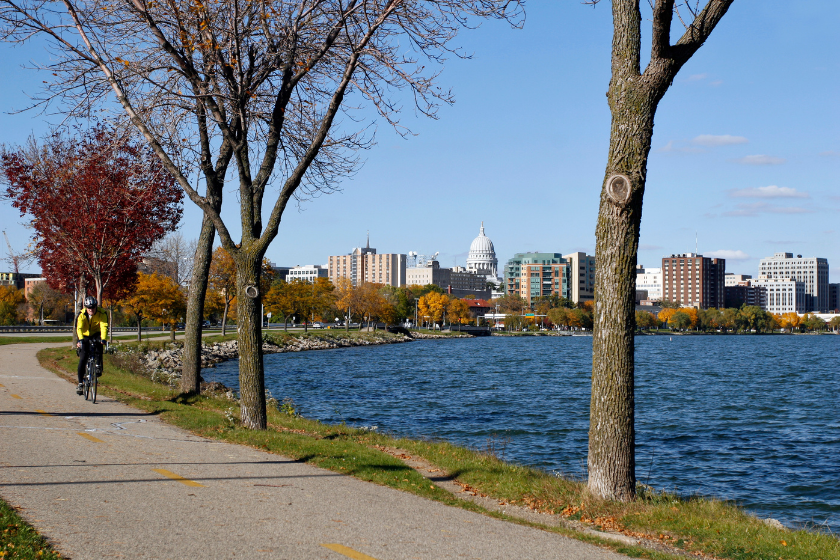 If access to pet care is important, Madison has the most pet stores and vet offices per 10,000 businesses. Your pup will not be lacking in treats, toys, and services. Your pup can even join you on trips to 12 shopping centers in the area.
6. Las Vegas, Nevada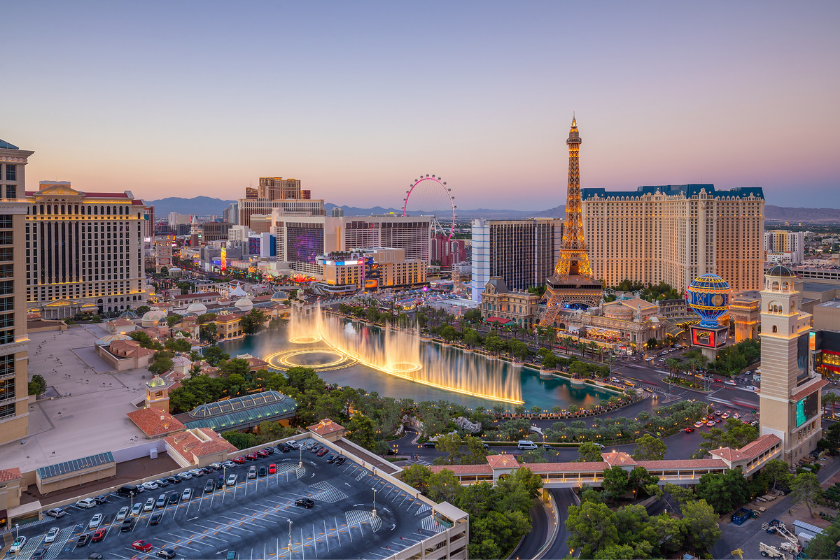 While Las Vegas is known for being more of a people park, it is also very dog-friendly! There are 220 restaurants where Fido can sit and eat with you, and there is very little rain, making more time for outdoor adventures. However, it is very warm, so some dog breeds may not be as comfortable as others.
7. St. Petersburg, Florida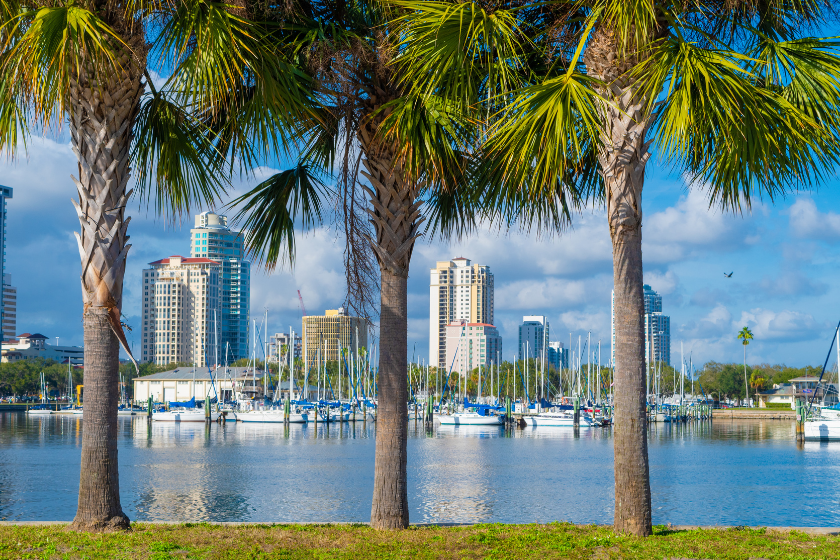 St. Petersburg is maybe even more dog-friendly than Tampa! The city is easier to walk around with your pup and has plenty of beaches to visit! If you like events, the city hosts many outdoor events. There are many restaurants and shops Fido can accompany you to.
8. San Francisco, California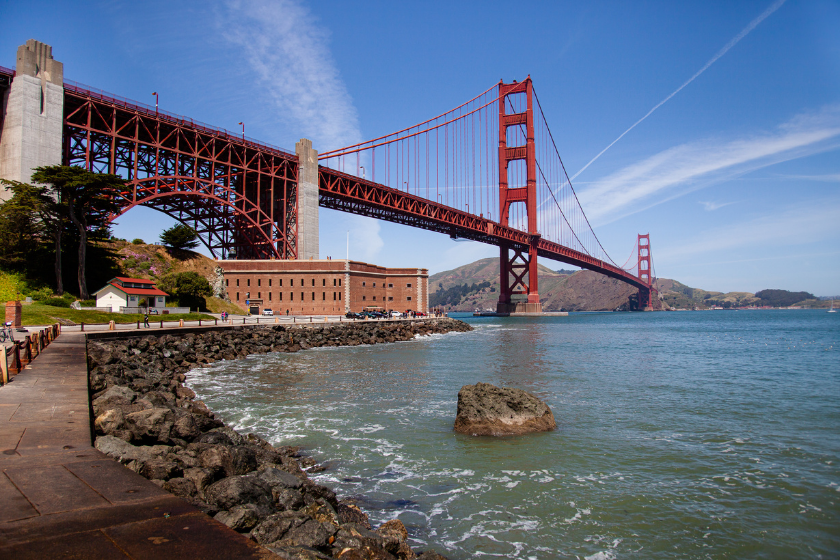 While San Francisco may be a large busy city, it ranks in the top ten for pet-friendliness. Most people head to San Francisco for sightseeing, and Fido is welcome to come to most places. Your pooch can join you on The Golden Gate Bridge, Fisherman's Wharf, and the Embarcadero. There are also off-leash areas at many of the local beaches. The city also has plenty of dog-friendly restaurants and hotels, where pups can even get a welcome bag.
9. San Diego, California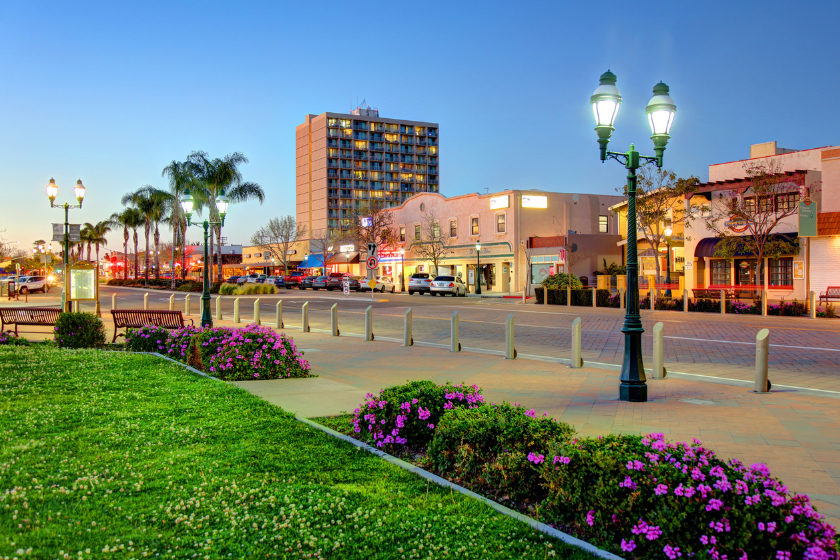 At the southern end of California lies the pet-friendly city of San Diego. Nothing is better than taking your pup to dog-friendly beaches to play in the waves and sand. It is also home to the first off-leash beach in the U.S. If Fido is not a fan of crashing waves, there are also breweries to hang out in that also feature a dog park. If a brewery isn't your thing, you can choose from one of the 566 other dog-friendly eateries in the city.
10. Denver, Colorado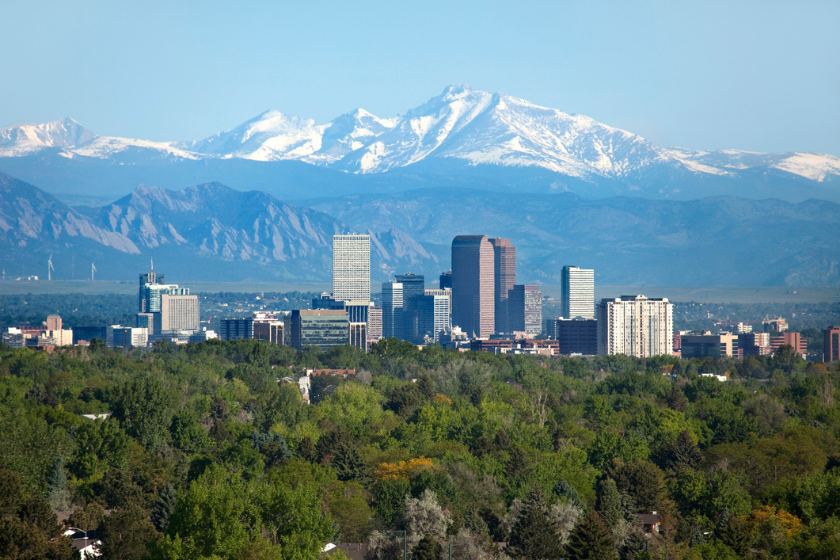 Denver made its way into the top 10 with 250 pup-friendly restaurants and six shopping centers. There are around 43 days of rain, but that should not slow down walking around this beautiful city. If you and Fido are visiting, you can stay at one of their six pet-friendly hotels. Stretch your legs at one of their many dog parks, including Cherry Creek State Park, which has a 107 acre fenced off-leash area.
Some other cities to round out the top 24 were Sacramento, Pittsburgh, Austin, Atlanta, Chicago, Phoenix, Scottsdale, and Long Beach.
Do you live in one of the most dog-friendly cities? Tell us on our Wide Open Pets Facebook page.