It is no secret that dog parents love spoiling their pups. So, establishments accommodated.
If you're looking for somewhere to take your pooch for a treat after a busy day, a long walk, or a trip to the vet, check out these restaurants with secret dog menu items and dog-friendly cuisine! Some restaurants even allow pups to dine in!
Keep in mind that most of these items should be fed as a treat only and not on a regular basis. For dogs with special diets or dogs that are sensitive to dairy, these items may upset their belly. Homemade dog treats are a better option for those pups. Of course, even though there are secret dog menus, you should order a small side of whatever is on the menu! This applies even to the famous Starbucks Puppuccino.
13 Secret Dog Menu Items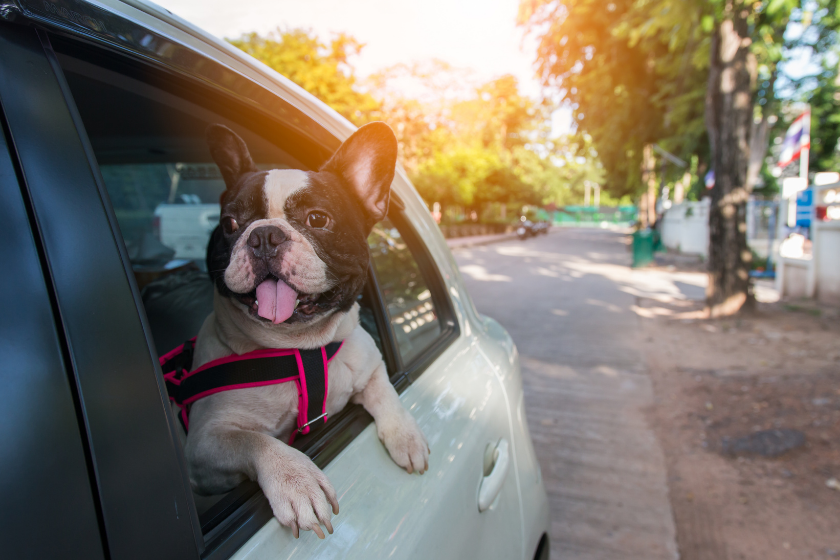 1. Starbucks "Secret" Dog Menu
The next time you swing in to pick up your fancy caffeinated beverage, don't forget to order a "Puppuccino" for your four-legged pal. Instead of a latte, they'll gladly hand over a small cup filled with whipped cream for your pup to enjoy.
2. Shake Shack
You can order the Pooch-in for your dog, which is a vanilla custard with peanut butter sauce and a dog biscuit for your pup to devour. Or you can order the Bag O'Bones, which is five ShackBurger dog biscuits in a convenient doggy bag.
3. Select Johnny Rockets
All dogs are welcome at all Johnny Rockets locations and are offered a bowl of fresh water on the house, of course. Some locations offer a dog menu with a few items to choose from. These items include hamburgers, ice cream, and pupcakes. Life is ruff.
4. In-N-Out
You can order the Pup Patty, which is a plain burger patty without salt for your four-legged friend. So while you enjoy your animal-style fries, your pup can enjoy their hamburger patty. It's rumored that the Flying Dutchman, two patties with cheese and no bun, was added to the menu years ago with customers' pups in mind.
5. Tim Horton's
Famous for their Timbits, which are mini donuts, Tim Horton's offers plain Timbits without the added sugar for your pooch. If you ask for a pet-friendly Timbit, they will gladly give you one, with a limit of one per pooch.
6. Dairy Queen
Ask for a Pup Cup, and they will give you a small cup of vanilla soft serve for your pup! Some locations charge for the Pup Cup, and others do not. Either way, your dog will be in dessert heaven!
7. Culver's Ice Cream
Most locations give Milk Bones to dogs that come through the drive-through. Some locations will serve their Milk Bones in a small scoop of vanilla ice cream!
8. Sonic Drive-In
Because Sonic is a drive-in-style restaurant, dogs are always welcome! Some locations will bring you treats for your pooch with your meal.
9. Chick-Fil-A
Some locations have treats for dogs that come through the drive-through. Ask for the Chick-fil-a Pup Cup at select locations, a nice scoop of IceDream topped with a special dog treat! All this food talk is making me hungry. Anyone up for some... Woofle Fries?
10. Lazy Dog Cafe
Pups that dine at Lazy Dog with their owners are in for a treat. Always welcome on the patio. Pups can enjoy a nice bowl of brown rice with either chicken or a hamburger patty on top. Water is always provided for these furry friends.
11. Rock & Brews
Dog lovers can even bring their pups to Rock & Brews for a puppy bite to eat. Tasty options including roasted chicken, brown rice, and sweet potatoes is available at some locations. They also have hamburgers and hotdogs for your sweet pup to eat.
12. Sprinkles Cupcakes
Sprinkles has the cutest doggie cupcakes for your pup to enjoy. The cupcakes are sugar-free and topped with yogurt frosting. They even have the cutest tiny "frosting" bones on the top!
13. Bocce's Bakery
Outside of chain restaurants, there are some places that are made just for pups. They make everything from doggie biscuits to training treats, all made with real food for your best friend to enjoy.
Other Places With Secret Dog Menus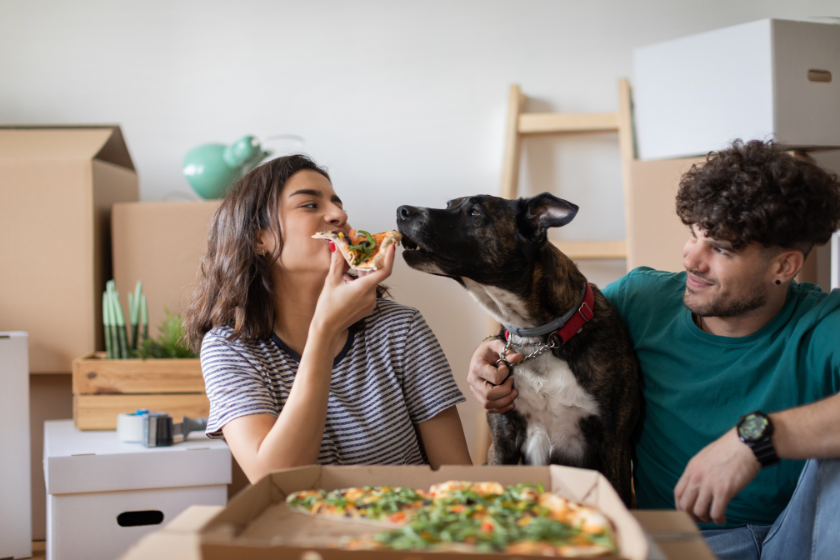 Ask around at your local businesses! Places with drive-through windows (fast-food restaurants, banks, etc.) sometimes have treats on hand for pooches riding shotgun. Or they'll sneak a little extra something in your order that is pooch-friendly. There are also pup friendly stores that will welcome your dog with open...paws?
Secret menus are all the rage right now. Some are drive-thru and some just offer up dog treats. The secret menu items are clearly perfect for every pet owner to have on their summer list of doggie adventures. Every furry friend enjoys the puppuccino.
What's your favorite place to go with your pup? Tell us over on our Wide Open Pets Facebook page!
This article was originally published on August 5, 2019.
Enjoy the outdoors?
Sign up for daily stories delivered straight to your inbox.