Love to travel, but don't want to leave Fido at home? Try a pet-friendly Airbnb.
Nothing refreshes the soul like a getaway, but taking your furry friend along with you can make the experience even better. One route to take is finding dog-friendly hotels. But, a hotel is not as comfortable for your pet as at home. Another option is getting a pet-friendly Airbnb. Vacation rentals have grown in popularity over the last couple of years, as people look for different ways to travel with their families and their pet. Airbnb rentals are listed on the popular site and have many amenities from basics like air-conditioning, linens, and other essentials to more exciting features like fire pits and hot tubs. Each Airbnb listing has its own set of house rules set by the homeowners. In the house rules, you will find the check-in and check-out times, cleaning fees, and whether or not the rental allows pets.
Dog-friendly Airbnb's allow pet owners to bring their four-legged friends along with them, but Airbnb hosts generally charge an additional fee for your dog to come along with you. The pet fee can vary based on the listing, and number of pets. However, many of the pet-friendly listings pride themselves on having comfortable accommodations for you and your pet. The bonus is that many pet-friendly accommodations are near lovely hiking trails.
Best Pet-Friendly Airbnbs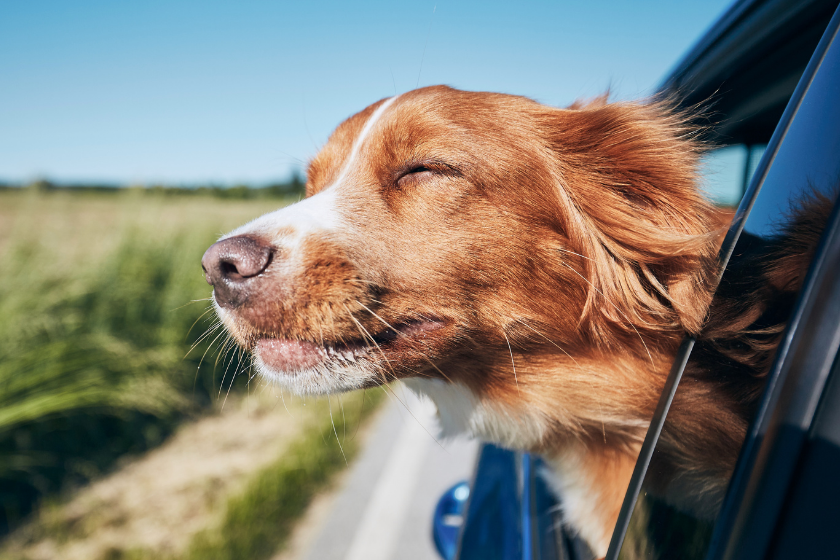 RELATED: Our Road Trip Survival Guide for Traveling With Any Dog
Airbnb has vacation rentals around the world. Each has different amenities and surroundings. Whether you are looking for something in New York or California, there are so many pet-friendly Airbnb vacation rentals. Here are a few highlights.
Take your pets way off the grid with this pet-friendly retreat in West Bolton, Vermont. The treehouse is in the Green Mountains surrounded by nature. The home may be without some creature comforts (aka no wi-fi), but it is the ultimate home base for adventures on hiking trails, swimming holes, and magnificent scenery. Your pooch will have a blast hanging out with you.
The adorable Bluebird House is brought to you by an Airbnb super host, a host who is highly rated and strives to make your stay an awesome experience. This west coast Airbnb is in Gold Beach, Oregon. The property has no wi-fi or TV, but it has private beach access and a gorgeous view. The seven-acre farm the treehouse sits on is the best of both worlds with both beach and forest experiences. The perfect spot for adventures with your pooch.
The Holden Beach house is an adorable cottage with its own beach access. The yard is fenced giving your pup a place to run around securely, or you can take them down to the beach to play in the waves. There are no breed or size restrictions, so bring your small dog, big dogs, and all pups in between. Just let them know how many you are bringing with you first!
While your pup may not be able to join you in the hot tub at this Wimberly, Texas Airbnb, they will enjoy running around the deck or sitting in the living room of this two-bedroom home. About an hour outside of Austin, this home is close to many swimming holes and beautiful rural scenery. Plenty of fun for the whole family.
Nothing better than sitting out on a large enclosed porch with a lake view and stars in the sky. This Southern California lake house is a beautiful, pet-friendly Airbnb that offers peace and tranquility. If your road trip goal is to get some ultimate alone time, this house fits the bill.
Have you taken your pet to an Airbnb? Tell us on our Wide Open Pets Facebook page.
Enjoy the outdoors?
Sign up for daily stories delivered straight to your inbox.