Yes, the power of the beard is undeniable. A man with a good beard can accomplish much. In fact, I'd say (as a man with a beard) that bearded men are practically unstoppable.
Men with beards settled the country. Men with beards were Presidents and captains of industry. Men with beards won the Civil War (never mind that men with beards also lost the Civil War... that's a technicality). Men with beards invented stuff!
And of course, men with beards are just naturally more equipped to survive in nature. You can sustain yourself with your beard, catching fish with it, even. This man proves it!
If you have a beard you will never go hungry.
He caught some largemouth bass on a Clouser Minnow tied with his beard hair, which also proves that men with beards naturally make outstanding fly fishermen. With a beard you could create your own fly tying business. And no doubt your business would be highly successful and you would soon rule the entire fishing industry, all on the strength of your beard.
Yes, the power of the beard is mighty and formidable, of that there is no doubt.
If you have a beard you can light a fire with it (click here).
If you have a beard you can even engage a grizzly bear in fisticuffs and come out on top (click here).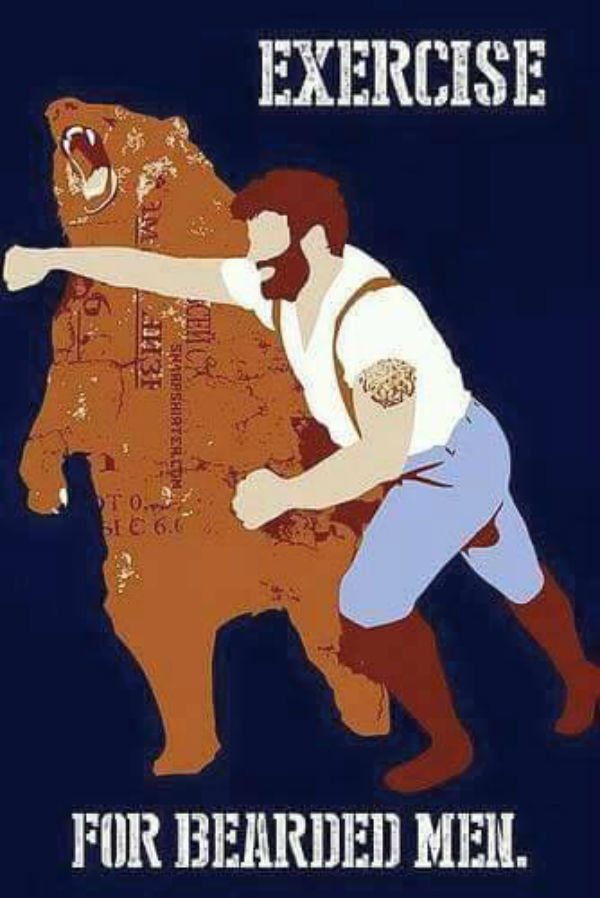 If you have a beard you can do anything! If you haven't done so already, do yourself a favor and grow a beard.
Like what you see here? You can read more great articles by David Smith at his facebook page, Stumpjack Outdoors.
NEXT: Fly Fishing for Brookies in the Swiss Alps Looks Absolutely Spectacular
https://rumble.com/embed/u7gve.v3tq0x/
Enjoy the outdoors?
Sign up for daily stories delivered straight to your inbox.