With Halloween approaching, spoil your pets with a treat!
October is a spooky season for haunted houses, creepy Halloween decorations, and Halloween parties. While most Halloween activities, including trick or treating, are geared toward humans, pets can have a little fun, too. They can dress in costumes and even get their own Halloween advent calendar. Just because pets don't get candy (most of the time), it doesn't mean that they can't have some trick-or-treat fun of their own. Most pet owners don't need an excuse to spoil their pets. But in case you do, grab up a Halloween Advent Calendar for your furry friend, and let the spoiling begin!
Halloween Countdown Calendar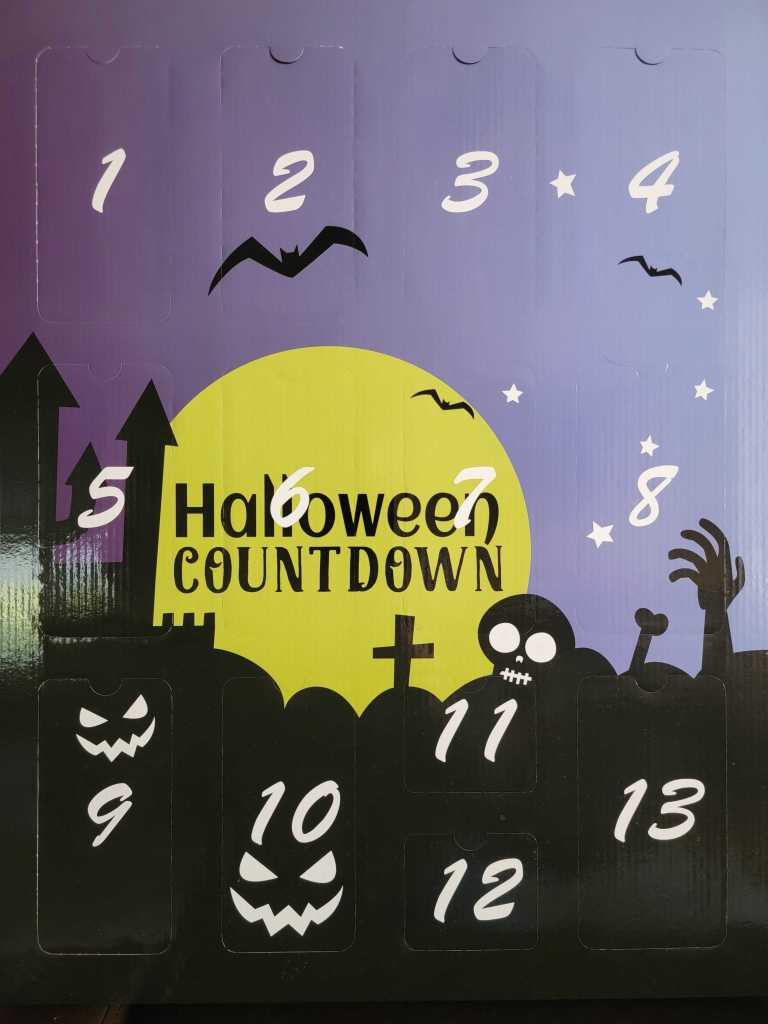 While humans are fawning over new Halloween home decor, Fido and Felix are wondering what's in store for them, other than each one getting a new felt Halloween costume to match the family theme.
Bandit and I took a look at the 13 Day Countdown calendar with toys from Frisco; the adorable plush toys were right up her alley. The calendar came in both dog and cat to ensure each type of pet can have a happy Halloween. The calendar is filled with adorable toys that you can have your pet open each night until you finally get to Halloween night. These puppies sell out quickly though, ahead of the Halloween season. Instead of being filled with gadgets, decor, and stickers like the boxes for adults, the pet version has squeaky toys, Halloween bones, candy-shaped plushies, and even an eye-ball.
DIY Halloween Countdown Advent Calendar
If you would rather put together your own Halloween calendar, there are plenty of boxes that you can build, or you can choose one off of sites like Etsy, Michaels, or Walmart. You can even make printable name tags for your pets so they know which box is theirs! We all know they know their names, right?
Amazon has quite the collection of Halloween toys for your furry friend. Take a looks at these goodies for your DIY box.
2 Pack Halloween Dog Squeaky Toys
Toy creators may have broken the mold with these two squeaky toys. They are so silly; they are adorable! Bonus: they don't have any stuffing!
Pumpkin & Skull Dog Rope Toys
RELATED: $18 Spooky Decor Set Will Turn Your Fish Tank Into Halloweentown
These spooky rope toys look like they are channeling Nightmare Before Christmas. The smaller plush rope toy combo will fit perfectly inside a DIY cube for your pup to pick.
Halloween Cat Wand Toys: 4 Pack
Most kitties love playing with teaser toys on a wand. This springy, feathery four-pack gives your cat plenty of Halloween fun-filled options. Plus, there is catnip!
Jack-o-Lanterns Catnip Toy Pet Plush Toy
Nothing says Halloween like an adorable jack-o-lantern. These two plush pumpkins are filled with catnip to entice even the pickiest kitty to come play.
Halloween Goodie Boxes?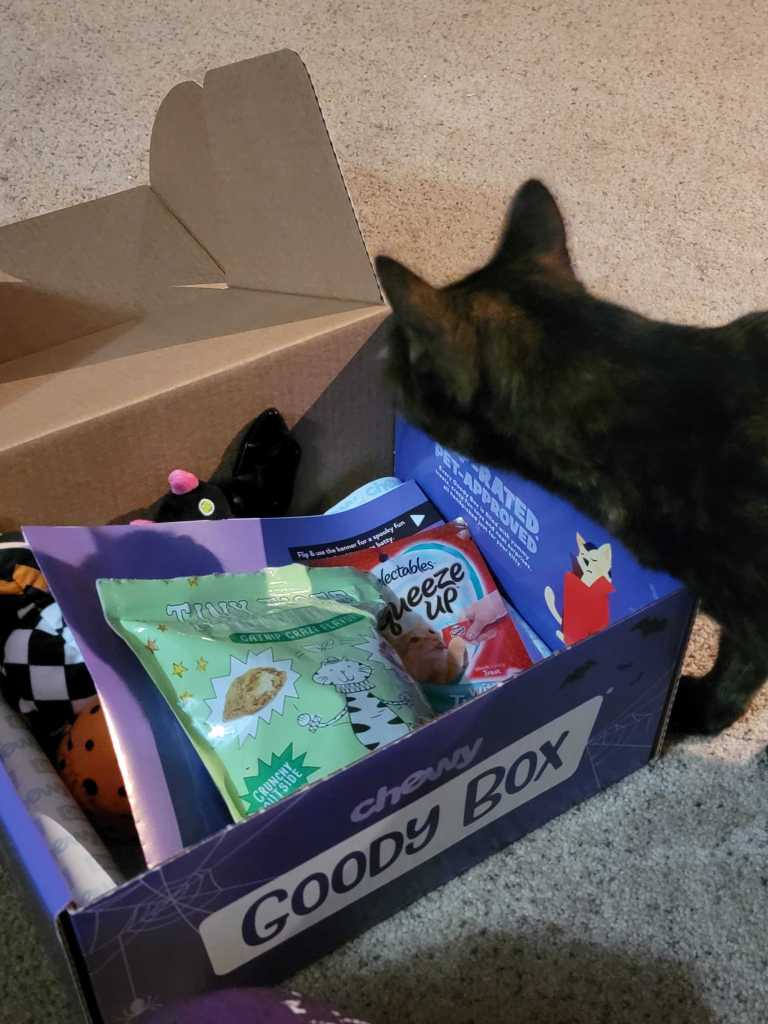 If you and your furry friend aren't into opening an advent calendar each day, you can opt to get your cat or dog a Halloween-themed goodie box.
Bandit and I checked out the Halloween Goodie box, and it was filled with fun toys, a hideout, and some pretty tasty treats. The adorable cat-themed box came with numerous toys that brought the Halloween vibe.
I think it's safe to say her favorite toy was the three-tiered pumpkin toy that was almost as big as her head. She latched on to that one as soon as I took it out of the box and played with it for a solid five minutes. Two paws up from Bandit on that one.
She was a little less interested in the crinkly Dracula, bat, and candy corn ( which are all adorable, BTW). But she's a cat, so what are you going to do? The spooky tails Halloween bundle also came with some treats. The Tiny Tiger filled treats were a hit. I think it may have something to do with being catnip flavored, but she literally stopped her pacing around to come back to get another treat. She even got super cuddly and started butting me with her head so she could get more. I think that is more than a win. The other treat was Squeeze Ups with Tuna, a treat she could eat right out of the packet, in a bowl, or on top of her food. We put it on top of her food, and she ate it like another cat was coming for it!
The last thing in the box was a pop-up candy corn tent. Bandit was not too sure about it at first. Setting it up scared her just a little when it popped open too quickly. After some careful assessment and a little treat-based bribery, Bandit decided to check it out. Of course, she got her tail stuck on her way out, and it followed her, which of course, for a cat, is terrible!
She decided to give it a second chance. She curled up in the tent and even started to play with the hanging candy corn at the entrance — It's now one of her go-to hangouts.
Overall, the Halloween Spooky Tails box is definitely worth it for your pet. Bandit and I can't wait to see what they have next year and are hoping there are going to be some adorable Christmas-themed boxes, too!
Do you get your pet holiday-themed toys or an advent calendar? Tell us on our Wide Open Pets Facebook page!
Enjoy the outdoors?
Sign up for daily stories delivered straight to your inbox.