If you're having a hard time naming your new puppy, don't worry—we've got your back! Not everyone adopts a dog with the perfect name in mind. In fact, most pet owners probably struggle with this seemingly easy task. It's often easier to let the kids pick the name, come up with something comical from early in the pup's life, or try to get to know your new pet's personality before making a decision. Of course, waiting to pick a name isn't always the best option. If you're looking for the best girl dog names, know that inspiration can strike just about anywhere. (We also have a great guide for boy dog names, too!)
Pet owners can find girl dog name ideas in nature, movies, places, foods, and more. Nothing is really off-limits here—and unlike names for kids, you don't really have to worry about pups at doggie daycare making fun of a goofy one. Do you consider yourself a Game of Thrones expert? Arya makes a great girl dog name! Can't get enough of the great outdoors? A nature name like Aspen or Tahoe might be right for your pet. Is everyone in your family huge Harry Potter fans? Try a unique puppy name like Luna or Hermione!
The best girl dog names can truly come from anywhere. Look to the Greek for strong names like Venus or Athena. Give a nod to another strong female with the name Frida. Feeling cutesy? Your pooch can sport a name like Snookums, Dixie, Lady, or Rose. You get the gist: Coming up with the best girl dog names just requires a little creative thinking. If you're still struggling to find the perfect moniker for your new pup, take a look at our list of girl dog name ideas below.
How to Choose a Girl Dog's Name
Before you start agonizing over which name to choose, think about your dog's features, breed, and personality. When you settle on the cutest name for your best friend, it's especially important to consider how many syllables it has. Usually, a name with one to two syllables is best because puppies don't have the greatest attention span, and a shorter name will be helpful when they are learning to recognize it while training. Speaking of training, make sure that your pet's name does not sound like any commands. Anything that sounds similar to "sit," "no," or "heel" might be a problem and can lead to your pup getting confused.
Also, if you have kids at home, don't pick a name that rhymes with theirs. Love the name Aiden, but already have a Hayden? You might have to skip it. The same thing goes for other pets in the house. Amelia and Camilla might be a cute Instagram handle, but the similarity might just confuse your furry friends. When you get a new puppy, you want to make sure they know that you're talking to them. It gives them less of an excuse to ignore you!
Most Popular Girl Dog Names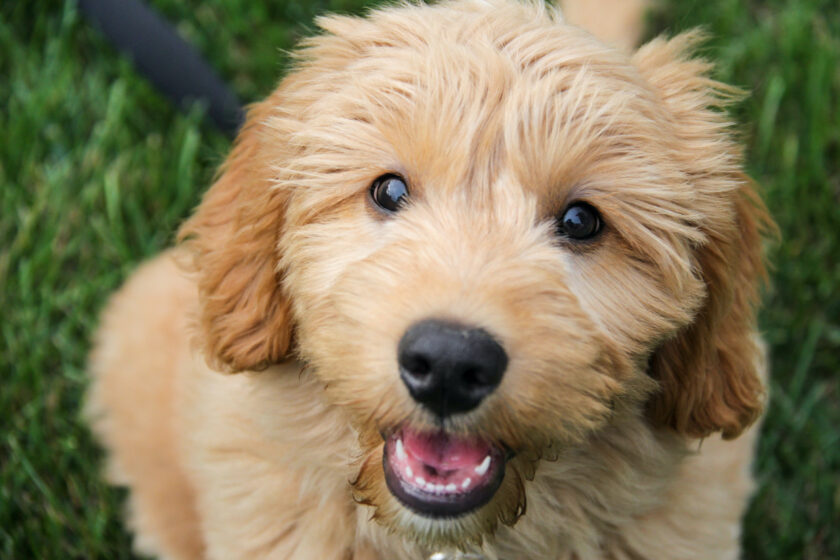 Bella
Luna
Lucy
Daisy
Zoe
Lily
Lola
Bailey
Stella
Molly
Coco
Maggie
Penny
Roxy
Nala
Cute Girl Dog Names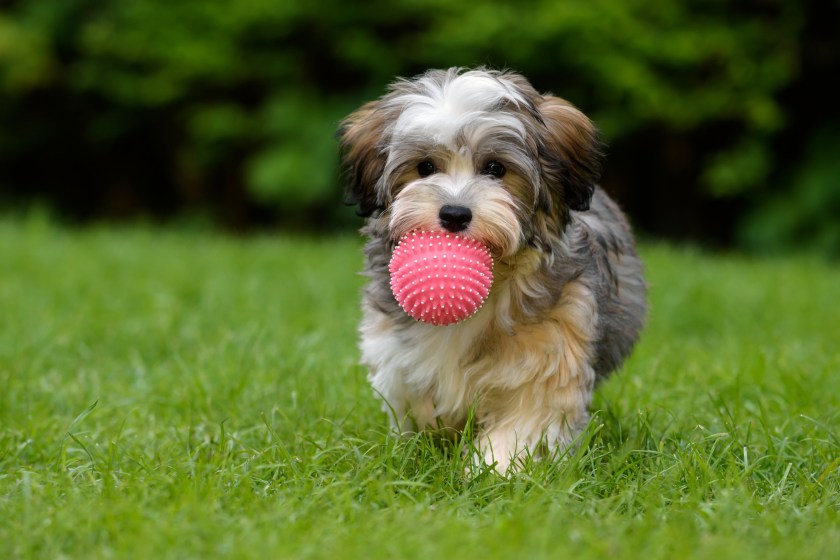 Gigi
Gracie
Dolly
Harper
Rosie
Ruby
Shelby
Ginger
Sadie
Sunny
Dakota
Princess
Blossom
Piper
Poppy
Girl Dog Names Inspired by Pop Culture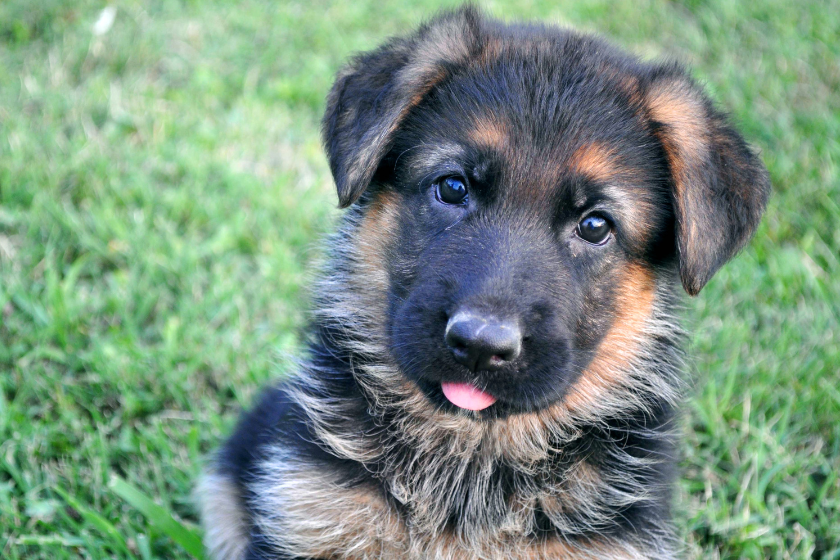 RELATED: 41 Italian Dog Names Made for Your Little Meatball
Perdita
Chanel
Scout
Dixie
Lady
Winnie
Marley
Elsa
Hermione
Dory
Katniss
Arya
Frida
Ginny
Leia
Food Girl Dog Names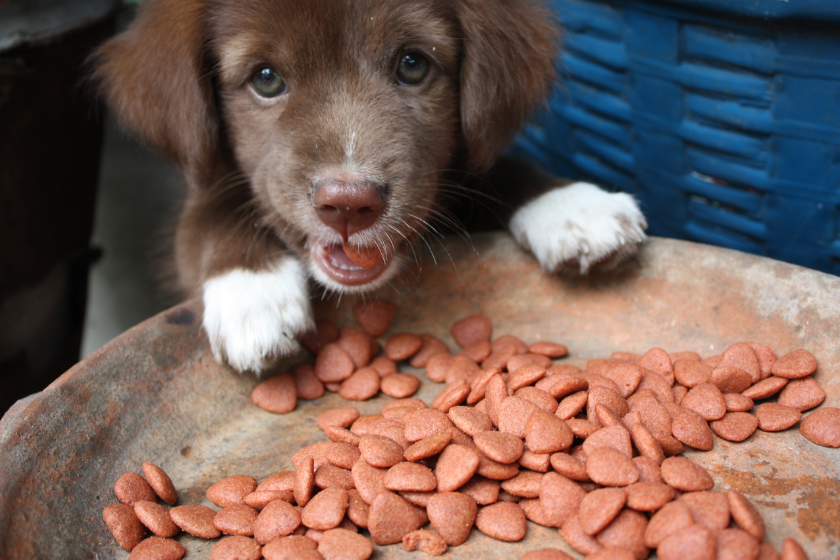 Oreo
Snickers
Cherry
Peaches
Berry
Coco
Hershey
Honey
Cookie
Muffin
Peanut
Basil
Cupcake
Miso
Bucatini
Unique Girl Dog Names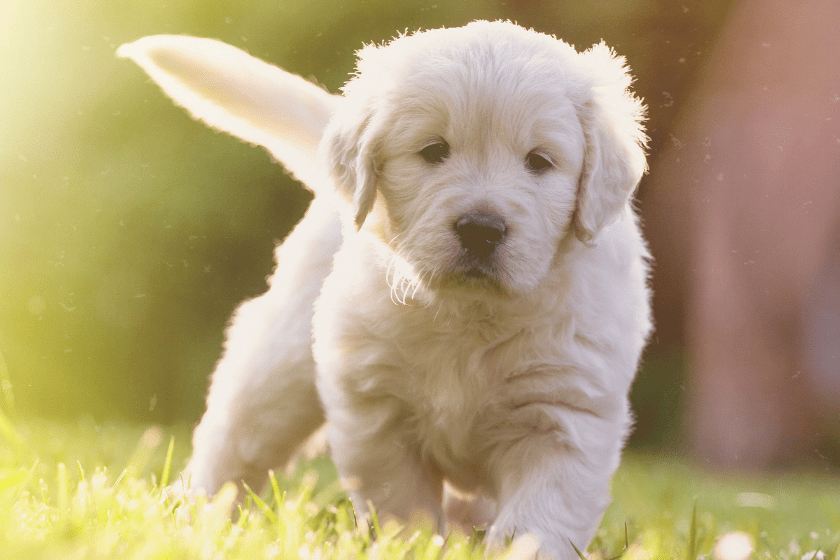 Aspen
Indie
Venus
Raven
Kona
Sienna
Athena
Emerald
Echo
Pia
Atari
Astra
Tahoe
Kira
Sloane
Which girl dog name do you like best? Tell us on our Wide Open Pets Facebook page.
This article was originally published on May 16, 2022.
Enjoy the outdoors?
Sign up for daily stories delivered straight to your inbox.