Although not confirmed it for the U.S. market yet, you might want to go ahead and start making friends at your local Ford dealership.
Truck lovers rejoiced when Ford announced the Ranger was finally returning to the U.S. later this year, but now Ford has off-road enthusiasts on the edge of their seats.
The Ford Ranger Raptor was recently unveiled in Thailand for Pacific markets looking like a scaled-down version of the F-150 Raptor, which we recently reviewed.
Ford hasn't made any official announcement on this truck's availability here, but assuming it can be priced right without stepping on the F-150 Raptor's toes, we can't imagine why Ford wouldn't add this model to its U.S. lineup.
Right now, the biggest hurdle could be its powertrain, which in the Asian-spec model is a 2.0-liter twin-turbo diesel four-cylinder with 210 horsepower and 369 lb-ft of torque. It isn't likely this engine will be available in the U.S., so look for a North American-spec Ford Ranger Raptor to possibly get one of the proven EcoBoost engines - maybe even a Ford Performance-tuned version of the Mustang's 2.7-liter turbo V6.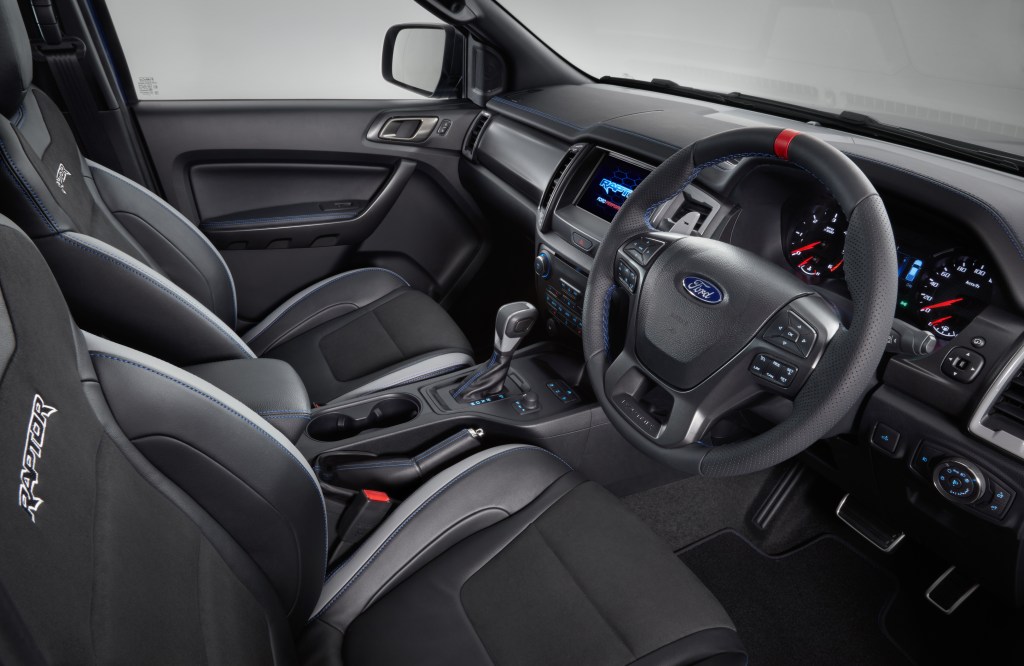 Like its big brother, the Ranger Raptor has a unique look to accommodate to beefier Fox Racing suspension, bigger wheels and the wider track. This baby Raptor is about two feet shorter than the full-size F-150 Raptor, but its roof height about five inches lower and the truck is almost an inch narrower. Better yet, it has slightly more than 11 inches of ground clearance, 32.5 degrees approach angle, 24 degrees of breakover angle and 24 degrees of departure angle. Of course, the Ranger Raptor also has the F-150 Raptor's Terrain Management System drive modes including Baja mode for blasting over sand dunes.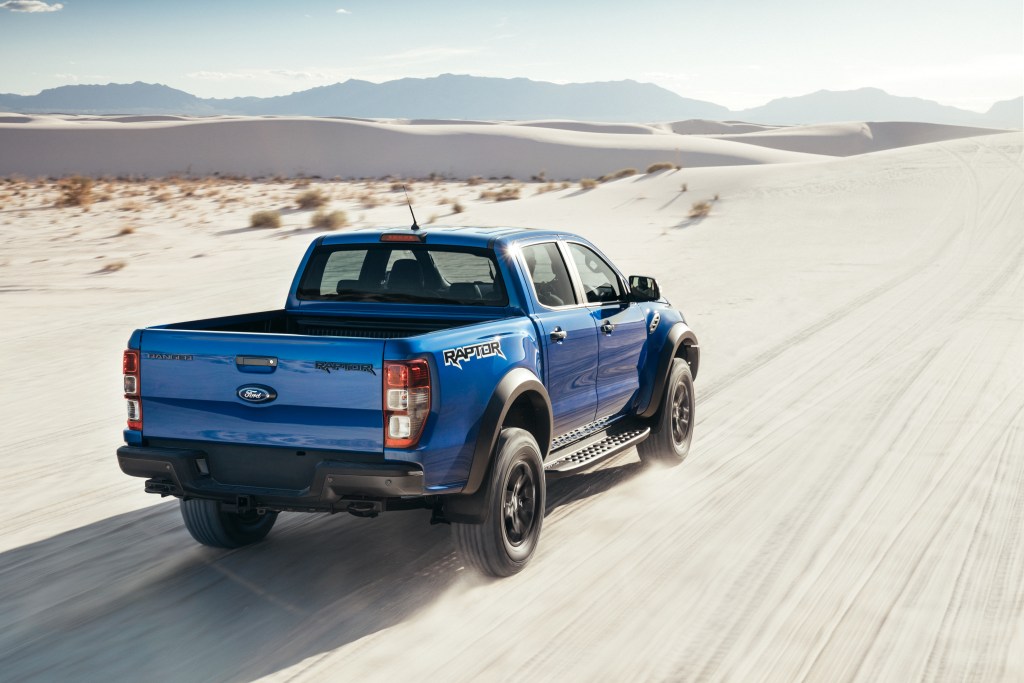 If brought to the U.S., the Ford Ranger Raptor would go up against other mid-size off-roaders like the Chevrolet Colorado ZR2, Toyota Tacoma TRD Pro and whatever the upcoming Jeep Wrangler pickup truck will be called.
NEXT: A SOUPED-UP 2019 RAM 1500 IS A HIT AT THE CHICAGO AUTO SHOW
WATCH: Oddly Satisfying Car Factory