Remember that insane 6x6 Ford Raptor that Hennessey Performance unveiled at SEMA? Well, if you wanted one, here's your chance.
Texas-based Hennessey Performance Engineering has just announced that it plans a limited production run of its VelociRaptor 6x6.
You better act fast, though, as only 50 of these trucks will be built at a cost of $349,000 each.
The VelociRaptor 6x6 starts life as a standard Ford F-150 Raptor SuperCrew, and Hennessey goes to town on it from there. The biggest modification, of course, is the stretched chassis and body to accommodate the extra drive axle; both rear axles have locking differentials for optimal performance both on and off road.
The Raptor's Fox suspension is upgraded further, and the 6x6 gets ample ground clearance from its 20-inch wheels wrapped in meaty Toyota Open Country tires.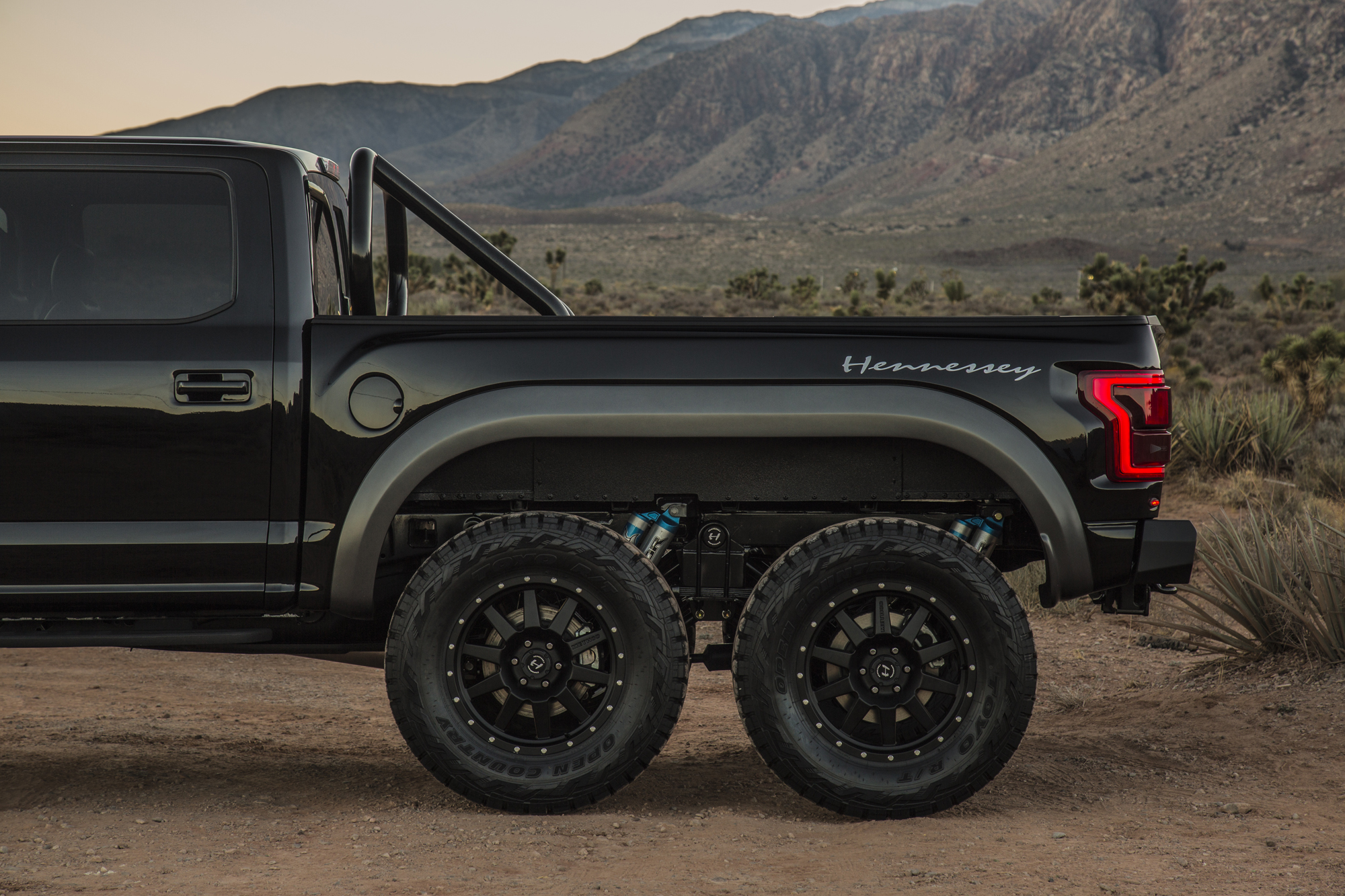 Under the hood is where the true magic happens. Hennessey beefed up the Raptor's 3.5-liter EcoBoost V-6 with a twin turbo upgrade allowing the engine to lay down 605 horsepower and 622 lb-ft of torque. That's good enough to allow this monstrous truck to accelerate from 0-60 in just 4.9 seconds! Final upgrades include LED lights, a roll bar and custom front and rear bumpers.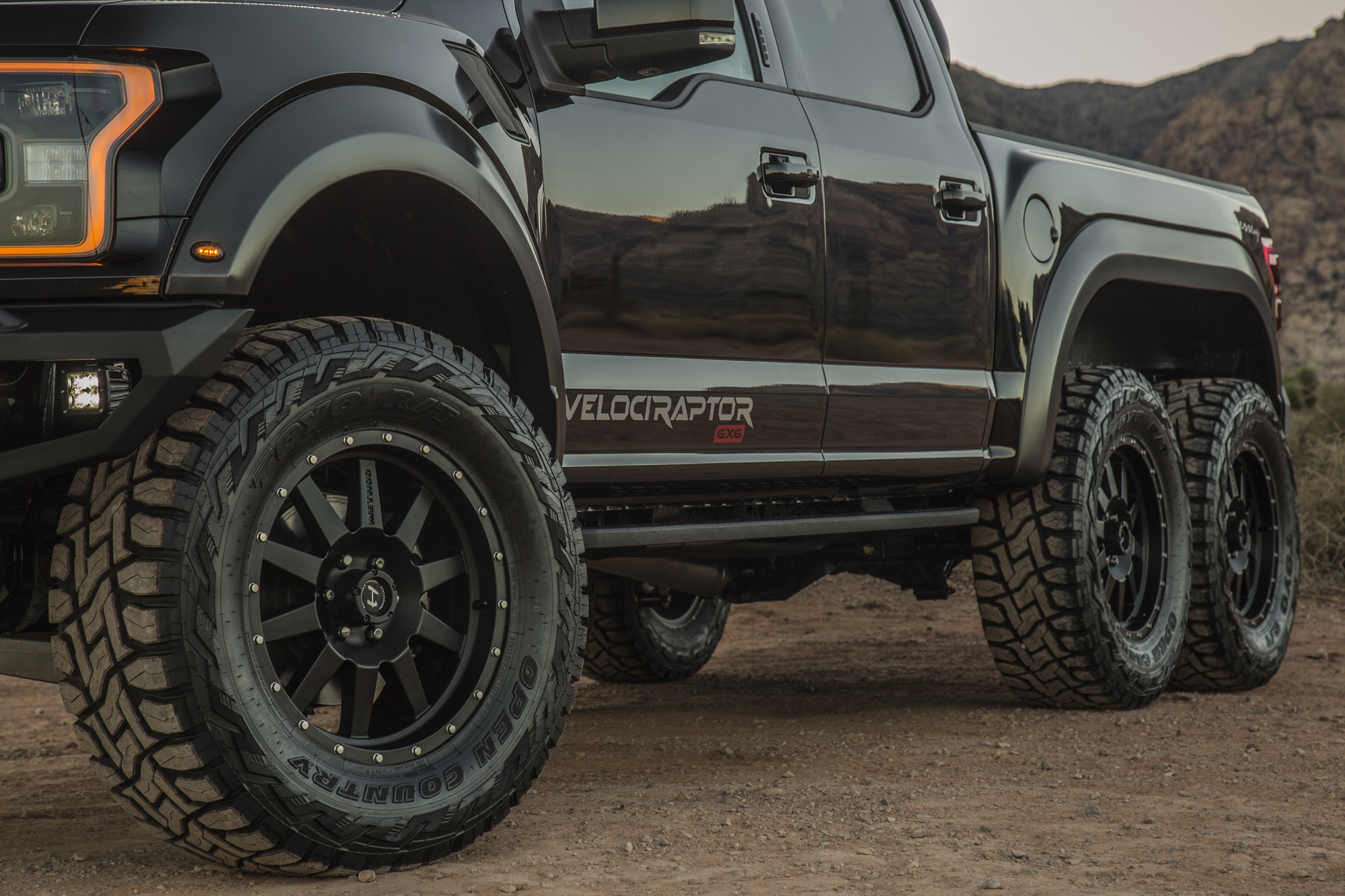 To date, Hennessey has produced more than 1,000 of the standard VelociRaptor 4x4 trucks, but this 6x6 takes the Raptor to a new heights.
Best of all, Hennessey even provides a three-year, 36,000-mile warranty on the VelociRaptor 6x6, so what are you waiting for?
NEXT: 2019 CHEVROLET SILVERADO TRAILBOSS REVEALED AT CENTENNIAL EVENT
WATCH