Bluebonnet Equine Humane Society wants to know what old horse changed your life.
Are you a horse person? Were you the kid with all the Breyer model toys and horse posters on your bedroom walls? Did you spend your weekends in a barn? Did you wake up at the crack of dawn for horse shows? If you've surrounded yourself with horses all your life, then there was likely a senior horse who crossed your path and showed you the ropes.
Bluebonnet Equine Humane Society is a horse rescue in College Station, Texas but has satellite foster volunteers around the state. They also host a large adoption expo in Austin that Wide Open Pets was lucky enough to visit. We were able to see the amazing journey of a rescue named Ginny who went from emaciated and literally on her last legs, to health, becoming a mother, and finally being adopted by a new loving family. Bluebonnet truly believes that all horses, no matter their age, deserve a second chance.
Read Ginny's story here.
Recently, Bluebonnet Equine posted a story about a senior horse who was a true teacher.
"She put up with an overly eager kid who rode her in a saddleseat saddle, jumped her over creeks, and pulled my brother around on a sled when it snowed. She was wise and patient..."
The rescue wanted to drive home the fact that senior horses can be more life-changing than a young one. And yet, older horses, like many senior pets in shelters, are overlooked.
"People overlook the old horses because they're afraid they can't keep up or they're past their prime or they have nothing to give. But these old guys and gals have so much to teach us."
Bluebonnet knows that horse lovers everywhere have their own stories about senior horses who changed their lives. So they opened the conversations to their followers to tell their own story of the senior horse they most remember.
Most commenters had amazing stories of senior horse rescue and fosters.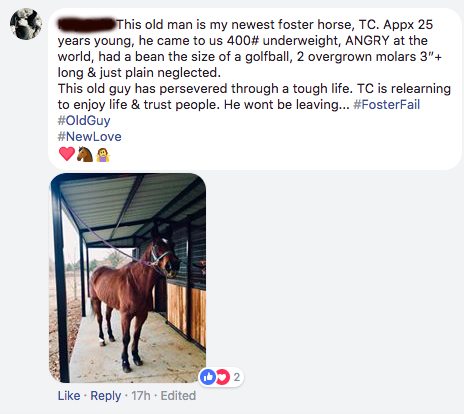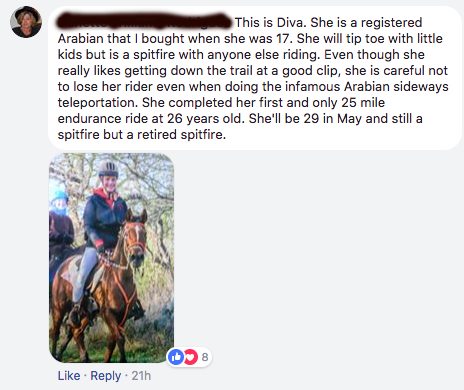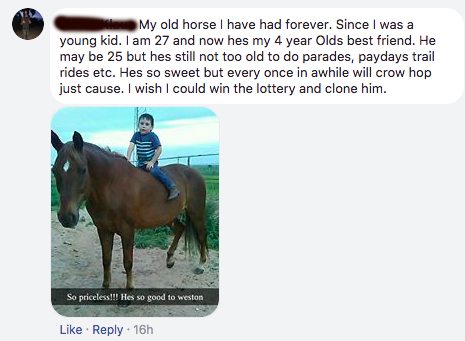 It's undeniable that older horses can teach a rider a lot. The same goes for difficult horses. The more they drive you a little crazy, the more you realize you are growing as an equestrian.
Visit Bluebonnet Equine Humane Society to see where you can help the rescue. If you are a horse person in Texas, you can even apply to volunteer as a foster.
Do you have your own senior horse story? Tell us in the comments below.
WATCH NOW: Wide Open Pets Visits Bluebonnet Equine Humane Society
Enjoy the outdoors?
Sign up for daily stories delivered straight to your inbox.