Kaila Ducharme suffered an awful accident but is back in the saddle.
Texas equestrian Kaila Ducharme had her moment of fame when a photo of her riding her horse through a Whataburger drive-thru went viral. But her love of the fast-food joint Whataburger goes back to when she was just a young Texan.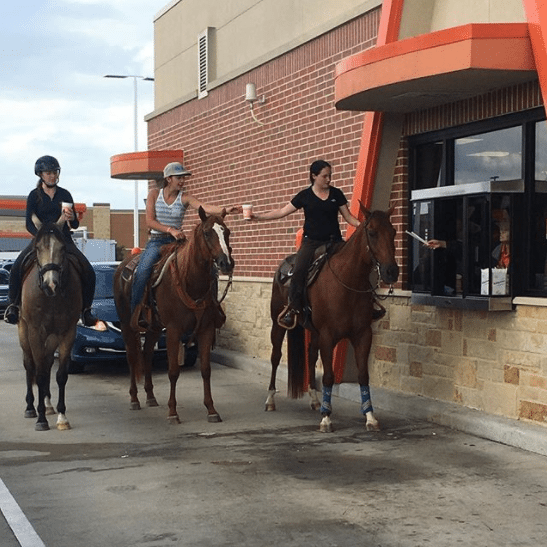 Ducharme started riding horses at the age of five, after her grandpa took her to see her first rodeo. She soon started competing in barrel racing, pole bending, breakaway roping and goat tying, according to a Whataburger feature of the rider.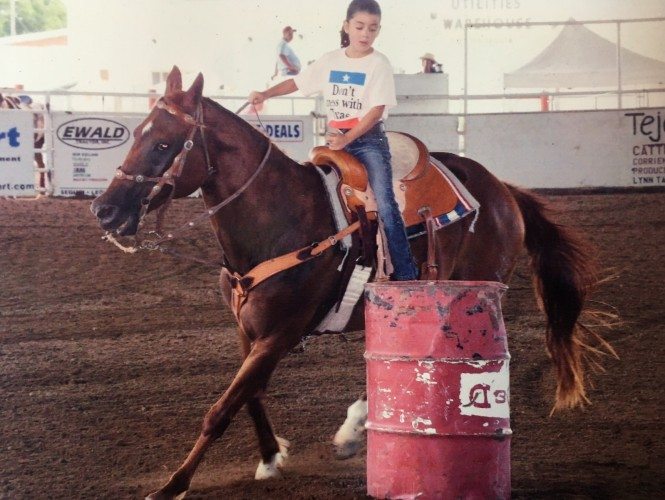 September 3, 2015 was a day that Ducharme never wants to relive, however. She was training a young horse when it reared, spooked by something, and flipped to land on top of her.
"She basically folded me in half like a pretzel. I knew immediately something was terribly wrong when I couldn't move. Everything was numb."
She was care-flighted to Life Flight to Memorial Hermann in Houston where she was treated for a broken femur and hip, broken rib, lacerated liver, gallbladder, and colon. She spent three months in a wheelchair.
But her love of horses never wavered.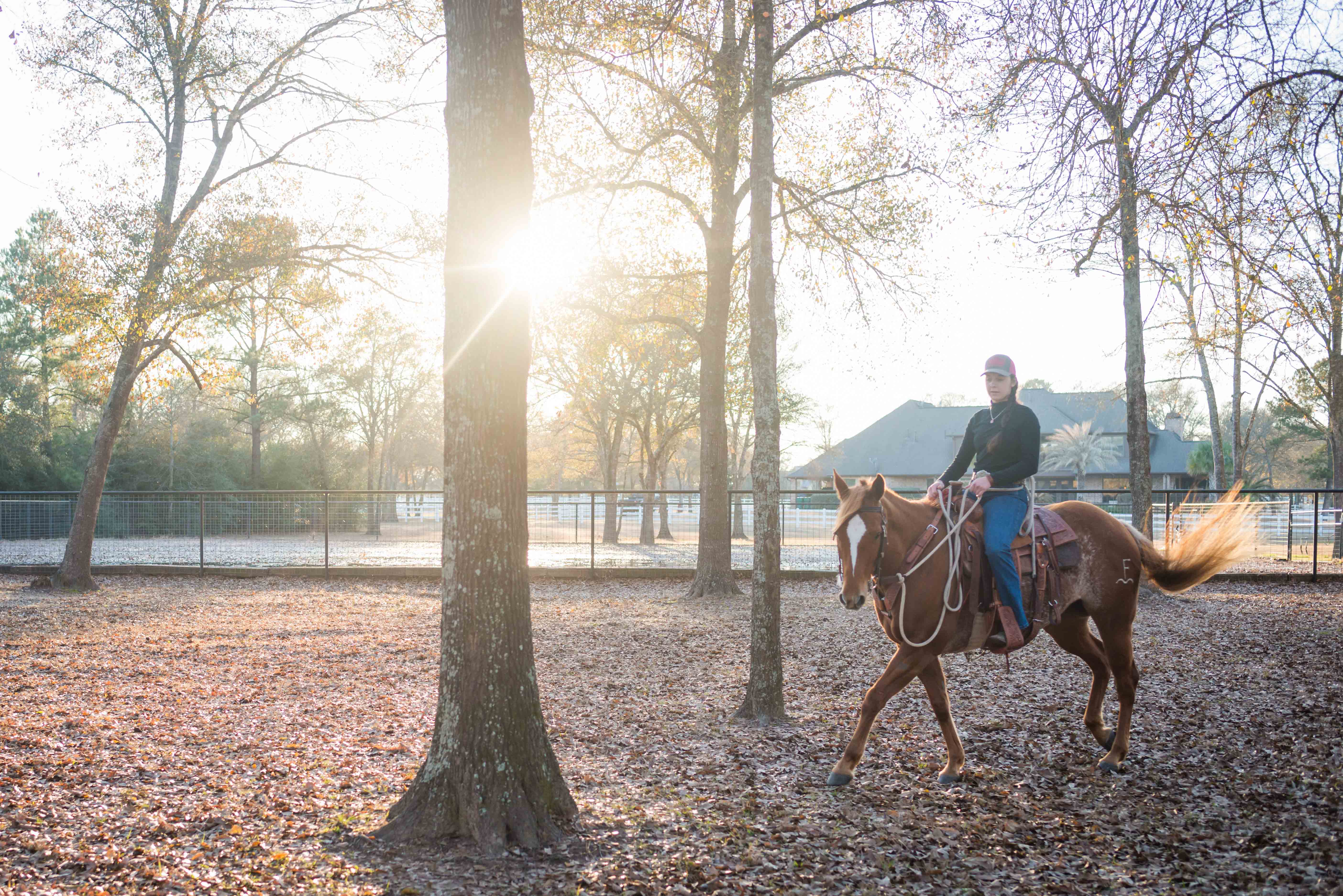 Only months after her accident she placed sixth in a rodeo competition and she was officially back in the saddle. She still rides today and even though she still suffers from post-traumatic stress while riding, and has undergone three more surgeries, she still loves horses.
She even conquered her fears and rode the horse that threw her back in 2015.
And she loves that Whataburger loves horses too. The Texas fast food chain recently sponsored the Texas High School Rodeo Association state finals, which Ducharme attempted to qualify in.
She also has memories of eating the famous gravy with her grandpa who was with her at the start of it all.
"We would often stop at Whataburger for dinner before heading home. I'll never forget: the 3-piece chicken strips with gravy was always my meal of choice," Ducharme told Whataburger.
"When I think of those post-rodeo Whataburger trips with my grandpa, it makes me nostalgic."
Do you have an special memories with your grandpa? Tell us in the comments below.
Photos by Allison LaSalle Photography via Whataburger
WATCH NOW: Endo the Blind Horse Is an Inspiration
Enjoy the outdoors?
Sign up for daily stories delivered straight to your inbox.