Turkey season is right around the corner, and you need this camo.
The doldrums of winter can be hard to get through. Thankfully, outdoor shows are popping up all over the country and turkey season is right around the corner.
Speaking of turkeys, NOMAD's new National Wild Turkey Federation (NWTF) apparel is now available.
For just about everything you are going to need to know, see below.
One thing left out of that one minute-long drool fest was the price. For premium camo, the prices are a lot lower than you might think.
NOMAD Long Sleeve NWTF Woven - $59.99
Wait...$59.99? Not bad right? So what are the specs? It's NOMAD, so you know it's going to be good.
DURABLE LIGHTWEIGHT TWILL

CLASSIC BUTTON FRONT W/ BUTTON DOWN COLLAR

DUAL BUTTON FLAP CHEST POCKETS

SM-3XL
Nomad NWTF Turkey Pant - $59.99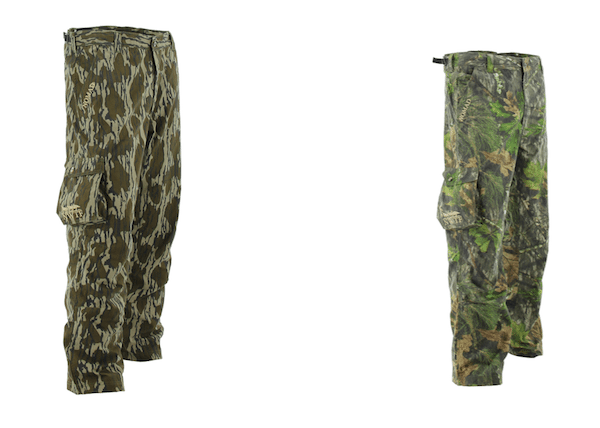 Yep, you can do the math. For $120, you get a turkey set up that will be one of the more sought after camo patterns for turkey this year. Just like above, here are the specs.
DURABLE LIGHTWEIGHT TWILL

FIXED WAIST WITH SIDE POCKETS AND REAR PATCH POCKET

GUSSETTED CROTCH AND MANUAL ADJUST WAISTBAND FOR IMPROVED FIT AND DEXTERITY

ARTICULATED KNEE

SM-3XL
So what do you think? Are you due for some spring camo upgrades? If so, head over to NOMAD Outdoor and get some.
NEXT: CONTROVERSIAL FLORIDA BILL WOULD HOLD BUSINESS ACCOUNTABLE FOR BANNING GUNS IF PATRONS ARE LEFT DEFENSELESS