These three styles of new Rocky Boots are giving more versatile choices to loads of hunters.
You hear it time and time again: Spend your money on a good pair of hunting boots if you want to get serious about the hobby.
For many hunters, the right pair of boots can mean a lot of different things. That results in a lot of specialized designs, and the risk of getting something that doesn't work well for your needs. Paying the price for unnecessary features in a boot that doesn't have much versatility is a waste.
Rocky Boots seemed to put this in the front of their minds when they released three new styles that fit a lot of needs, and don't limit themselves to a narrow kind of hunter or kind of hunt.
The brand that cranks out steel toe work boots, waterproof boots with GORE-TEX, and even a unique style of jungle boot knows that footwear built for hunters should be crafted with smart technology, but not hindered by bells and whistles that take away from the functionality.
These three designs could take their place among the highest rated once they've had some time to hit the market. They're all packed with the features we need, and are bringing unmatched performance to the hunting boot table.
King Snake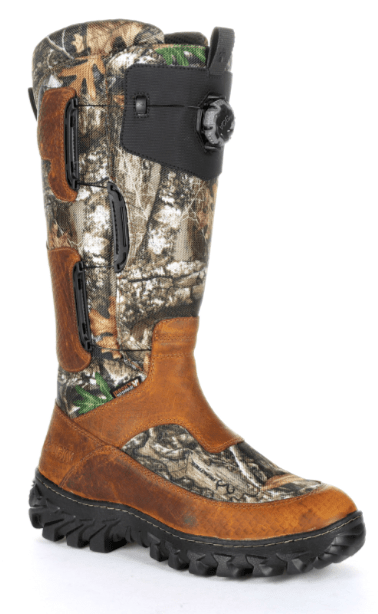 These King Snake boots have all the snakeproof qualities you'd expect from the Rocky Brand's research and development team. They include a BOA Fit System that ditches the laces and apparently makes it super easy to slip on and off. They're covered in Realtree EDGE and include the Rocky Airport footbed, and have 16 inches of protection.
They, by all accounts, appear to be a heavy duty boot. The King Snake carries an MSRP of $269.
Rams Horn
The Rocky Rams Horn are said to bring comfort and durability together in a great western boot ideal for wearing on a bighorn or sheep hunt. It's the Rocky Rebound cushion technology and a Rocky EnergyBed LX memory foam footbed that do the work to keep things comfy. The aggressive, slip resistant outsole is as durable as they come.
Style options include 600 grams, 800 grams, or 1000 grams of 3M Thinsulate Ultra insulation. The Rams Horn has some Realtree EDGE accents, but not much; it's mostly full-grain waterproof leather. They'll run from $169 to $189.
Deerstalker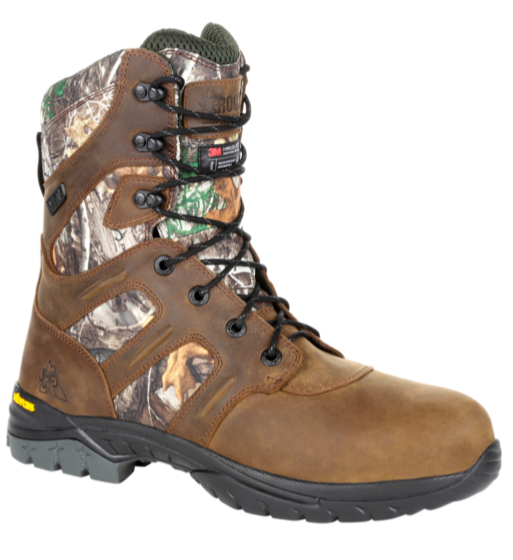 Rounding out the new hunting boot lineup from Rocky Boots is the Deerstalker, and you only get one guess as to who they're designed for.
Rocky says these are insulated but still flexible, and are the number one pair of boots to keep your feet warm in cold weather. They're waterproof and feature the Vibram Lug outsole. There are a couple insulated styles to choose from, and they are set at $164 to $169.
Rocky Boots have produced footwear for all kinds of uses, including work boots with protective toes, waterproof military boots with flame resistance, and cowboy-style western boots.
From what we know about the brand, these hunting boots should be prepared to stack up.
NEXT: SITKA RELEASES THE NEW, REDESIGNED FANATIC SYSTEM OF ULTRA-QUIET HUNTING GEAR
WATCH
Enjoy the outdoors?
Sign up for daily stories delivered straight to your inbox.