If you wanted proof the Abu Garcia Revo EXD Baitcast Reel was a high-performer, eight pros and a casting competition provided it.
Now this is the kind of fishing product promo we can get behind.
To celebrate the launch of the new Abu Garcia EXD reel at ICAST, eight Abu-connected pro bass anglers competed in an extreme distance casting contest at the Rosen Shingle Creek Golf Club in Orlando, Florida.
You don't have to stretch the imagination much to understand what this version of the Revo is meant for: EXD = extreme distance. This sort of event, with pros trying to outdo each other in maximum distance casting, was perfect.
Busses shuttled invited guests and media members to the golf club, where the competitors were ready to face off in a head to head bracket style competition. The prize? A $1,000 to their charity of choice.
The anglers competed against one another aiming at floating targets positioned at 60-, 75- and 80-yards. Some of them pushed it much farther, approaching 100 yards on some of the casts throughout the event.
The pros that took part included Adrian Avena, Justin Lucas, Jordan Lee, John Cox, Bobby Lane, Justin Atkins, Hunter Shryock, and Josh Bertrand. After the first round, Lucas, Cox, Lane and Shryock were able to move on.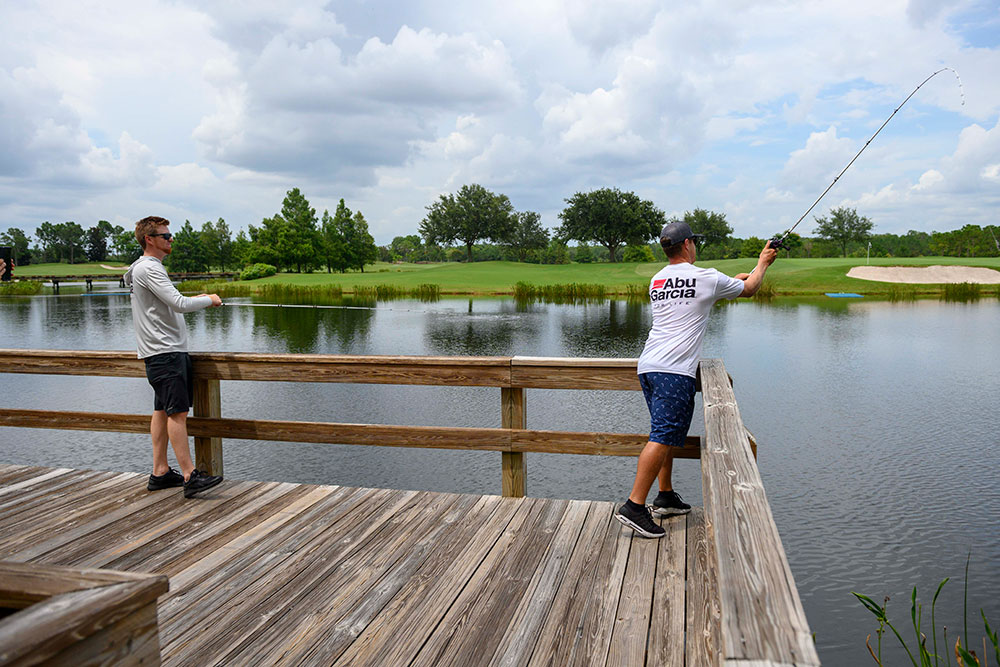 The final round saw Lucas and Shryock in a friendly-but-serious battle to claim the championship, and Shryock put the EXD to good use, finishing as the winner and awarding $1,000 to St. Jude Children's Research Hospital.
"Competing against the other guys was a blast and I was able to cast nearly 100 yards with the new EXD reel," said Hunter Shryock. "The EXD is tremendous when it comes to long distance casting - I'm able to cast further than ever before with unmatched accuracy."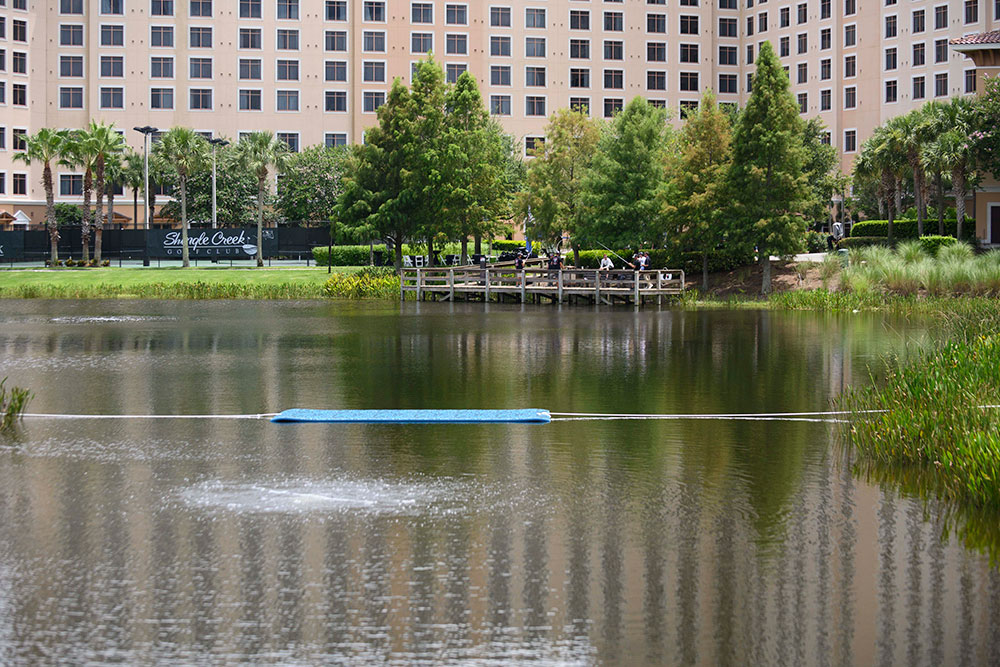 We got to see this maximum casting reel at last week's ICAST Show, and were assured that with any bait in an angler's arsenal, the Abu Garcia Revo EXD Baitcasting Reels is going to deliver unprecedented casting distance.
It's no surprise, seeing as the EXD has a total of eleven high-performance bearings, including two custom EXD bearings on the spool shaft, and an extremely lightweight machined EXD finesse spool. That's giving these pros low start up inertia on their casts, meaning even with lighter-weighted baits, they're able to put it way out there.
It may not be for the casual fisherman, but any serious angler is going to add to their long distance casting capabilities with this reel. It's as simple as that.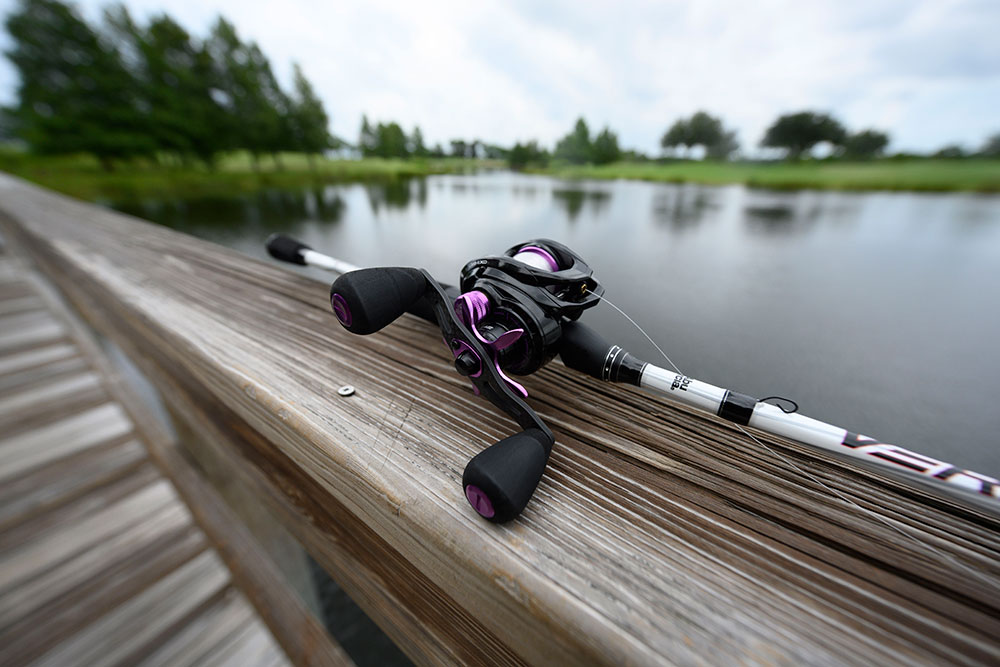 The Revo EXD won't be available until November of this year, but Abu Garcia is certainly building the buzz with smart tactics to give their new gear the spotlight. It has an initial price tag of $299.95, and will come in two models, an 8.0:1 and 5.4:1 gear ratio (with both left and right handed versions for each).
NEXT: HAVE YOU SEEN THE FISHING JET SKI FROM SEA-DOO?
WATCH