Winter weather can be harmful to feral cats, but there are many solutions for helping strays in winter.
Stray cats and dogs are prevalent in both urban and rural areas. Many stray animals wander the streets and fields even when the temperatures are freezing. While animal rescues try to capture as many as they can, they do not always have the resources to keep them, and not all are adoptable. Sometimes the best an animal shelter can do is spay or neuter the cats and release them back to the only life they know. If there is room at the shelter, dogs are taken in and fixed, but not all of them can be captured. However, the cats & dogs then have to fend for themselves in the cold weather. But, communities are helping strays in winter. Here are some tips on how you can help stray dogs and cats when the temperatures drop.
Tips For Helping Stays In Winter Weather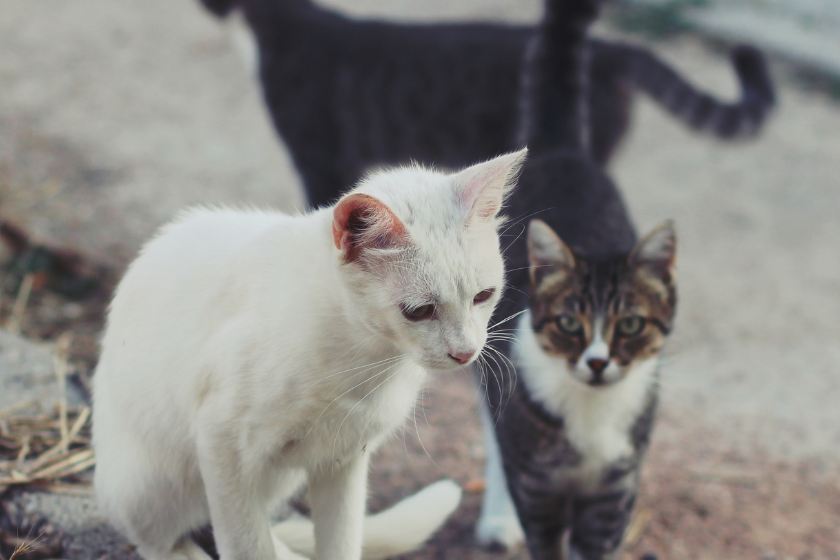 RELATED: How to Build a Shelter for Outdoor Cats When Its Cold
It's hard for animal lovers to see cats and dogs struggling in the cold winter temperatures. You may not be able to get sweaters on them, but there are a few easy things that you can do to make sure they make it through winter.
1. Build A DIY Cat Shelter
Cat houses are fairly simple to construct. They can be made out of anything, even a cardboard box if that is all that you have handy. The sturdiest outdoor cat houses are made of storage bins lined with straw with a box inside. Cut a hole in the front for a door and place more straw inside. It does not take a lot of time to build a cat house, but the strays in your neighborhood will appreciate the warm place to sleep during the winter months.
?2. Help With TNR
Shelters can use all the volunteer help that they can get. Offering to assist with their trap, neuter, and release program slows the growth of the cat population.
3. Set up feeding stations
Providing your neighborhood cats with fresh water and dry food during the winter can actually help them maintain their body heat. Even supplying warmed wet food can help a stray cat or dog. It gives them just enough fat to stay warm in cold temperatures. Water sources may be a little hard for cats and dogs to find, so having water bowls out in a couple of spots with fresh, warm water is very helpful.
4. Donate Supplies To Shelters
????Shelters can use supplies no matter what time of year it is, but many need things like towels and toys for the influx of animals during this time of year. Treats, catnip, and toys are also always welcome too!
5. Check Your Car Before Leaving
Stray cats especially will be looking for places to keep warm in the harsh winter temperatures. Whether it is the first time you have started your car for the day or the 12th, always look around your car, under the hood of your car, or in your wheel wells. The last thing you want to do is accidently run over one of the neighborhood cats.
How do you help strays in winter? Tell us on our Wide Open Pets Facebook page.
Enjoy the outdoors?
Sign up for daily stories delivered straight to your inbox.