Ford has announced it will start testing its self-driving car fleet in the nation's capital.
Scheduled for Q1 2019, the fleet of Ford Fusion hybrid vehicles equipped with Argo AI sensor technology will focus on collecting data to build a citywide network capable of transporting riders and cargo. The project will start with up to 10 self-driving vehicles, moving across each of Washington D.C.s eight wards.
No word on what its local partner businesses will be, following on the heels of its June 2018 pilot run with Postdates and Dominos in Miami, Florida.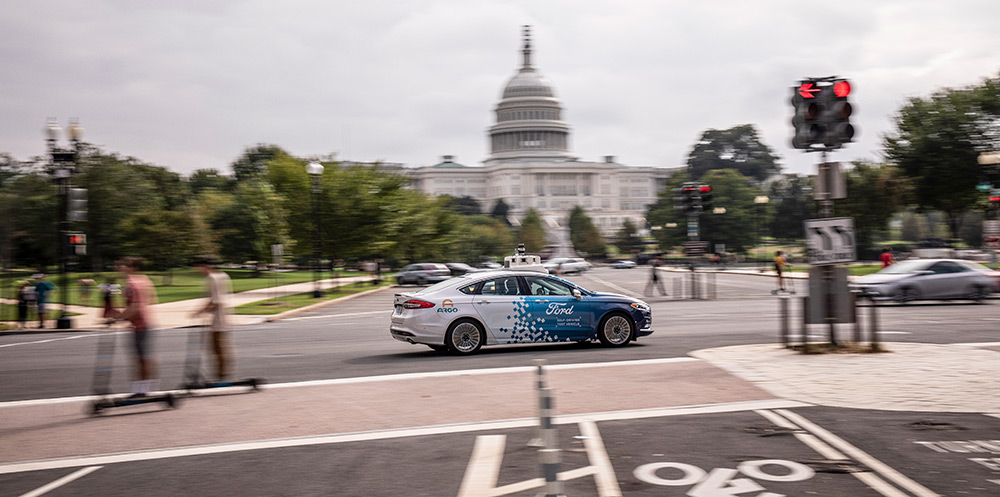 "Both Ford and district officials are committed to exploring how self-driving vehicles can be deployed in an equitable way across the various neighborhoods that make up Washington, D.C., in a way that promotes job creation," wrote Ford self-driving chief Sherif Marakby in a recent blog post.
Look for Ford to launch the program commercially in Washington and Miami by 2021.
NEXT: THIS IS SMASHING: WORLD'S FASTEST CRASH TEST USING STORE MANNEQUINS
WATCH
Enjoy the outdoors?
Sign up for daily stories delivered straight to your inbox.