A Vallejo teacher is paving a new way for education with robo-cats.
Sadie Leslie's first grade students are all ears when their teacher stands at the blackboard, but they're absent-mindedly stroking robotic cats as they listen.
Leslie brought two robotic cats, named Michael Jackson and Cuddles by the students, into her classroom at Loma Vista Environmental Science Academy in Vallejo, Calif. The cats meow, purr, and move like real felines, offering much the same comfort as the real deal.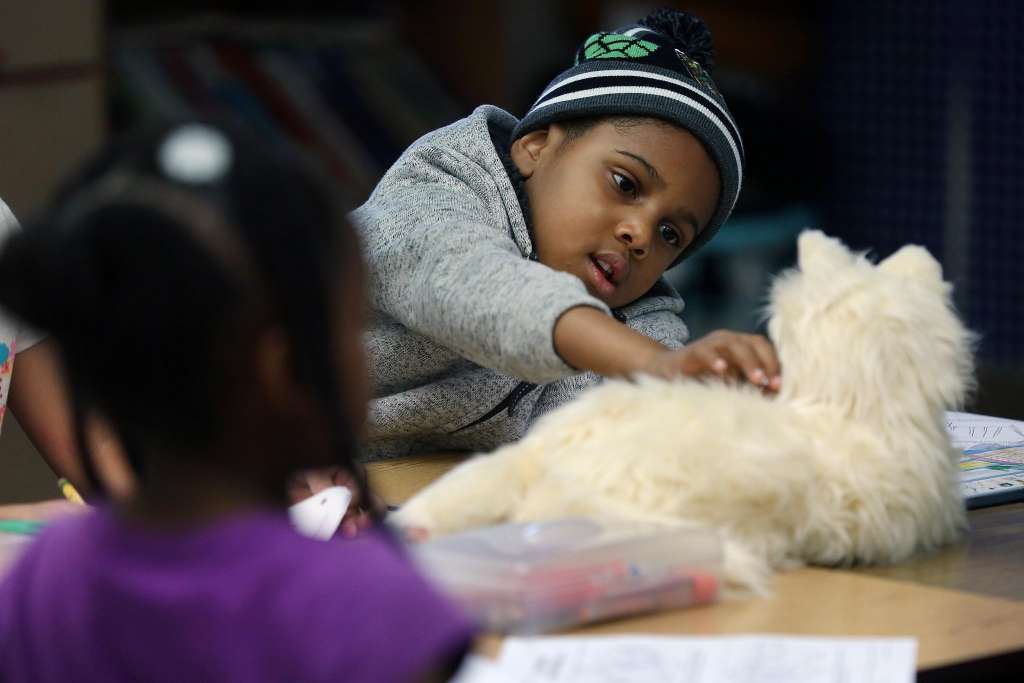 The cats have played an integral role in the emotional health, focus, and behavior of her students.
Leslie's robo-cat idea evolved after she looked into bringing a therapy animal into the classroom, but quickly realized too many kids are allergic. In addition to the demands of caring for a live animal, having a live pet in the classroom would not work.
Enter life-like robot animals.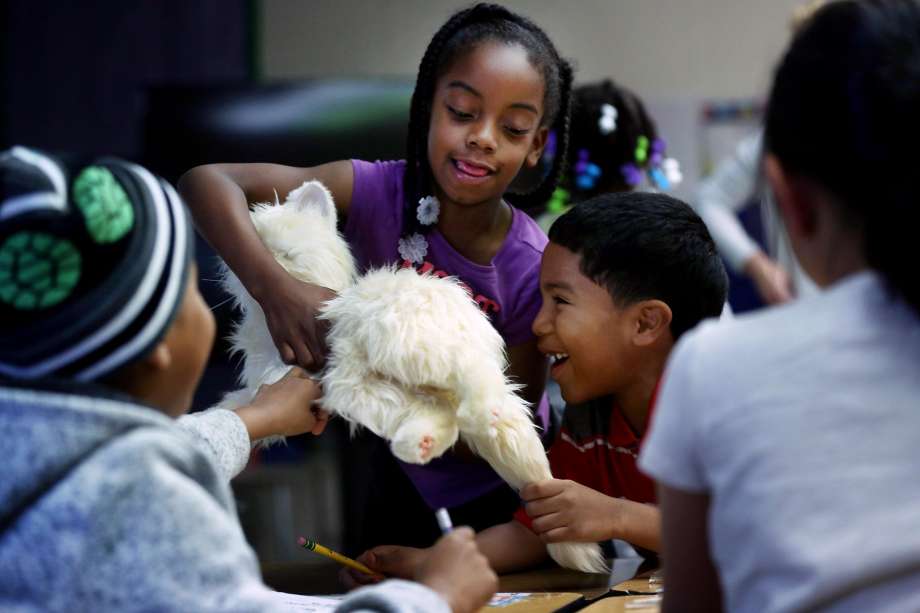 Another teacher in the school took after Leslie's idea for her second graders and immediately noticed positive results. Both teachers say the robo cats encourage good behavior because they are often used as a reward. The kids even line up to read to the cats.
"They act as a therapy animal," Leslie told the SF Chronicle. "So when kids are getting frustrated or upset, they can pet the cat, and it helps relax them and calm them down."
What do you think about robo-cats in the classroom? Share your thoughts in the comments below.
All photos by Santiago Mejia via San Francisco Chronicle
WATCH NOW: 5 Dogs That Work In Funeral Homes
Enjoy the outdoors?
Sign up for daily stories delivered straight to your inbox.