It's Amazon Prime Day and this product which we love has a rating of almost five stars. There are over 1,100 reviews!
Aging seniors that cannot care for a companion animal will love this cat companion as it's almost a real pet. It's much more than a plush toy!
Pets can provide their owners with unconditional love and companionship, which is especially important for individuals who live alone.
Unfortunately, health issues or housing restrictions can result in senior citizens no longer being able to care for a pet of their own. For many, this loss of companionship can be devastating.
The team at Hasbro wants to bring comfort, companionship, and fun back into the lives of seniors, which is why they have created a line of companion robot pets.
JOY FOR ALL Companion Pets is a line of robotic cats, designed to look, feel, and act like a real live cat. Available in three different colors, these furry creatures have realistic soft fur that looks and feels just like a real cat.
With their built-in sensors, they respond to motion and touch with uncannily accurate cat-like movements and sounds. Better yet, their VibraPurr technology allows them to mimic the sound and sensation of real purring!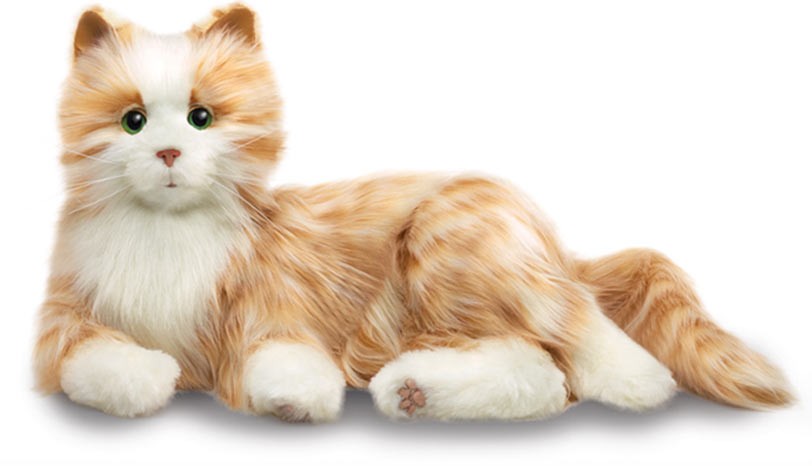 Suitable for anyone ages 5 to 105, each cat comes with a detailed care guide. This guide will walk new owners through how to care for and interact with their new friend, as well as outline basic troubleshooting steps and customer service contact information.
If you have a loved one who would enjoy JOY FOR ALL Companion Pets, you'll be happy to know that they are available online for just $91.67, with free shipping.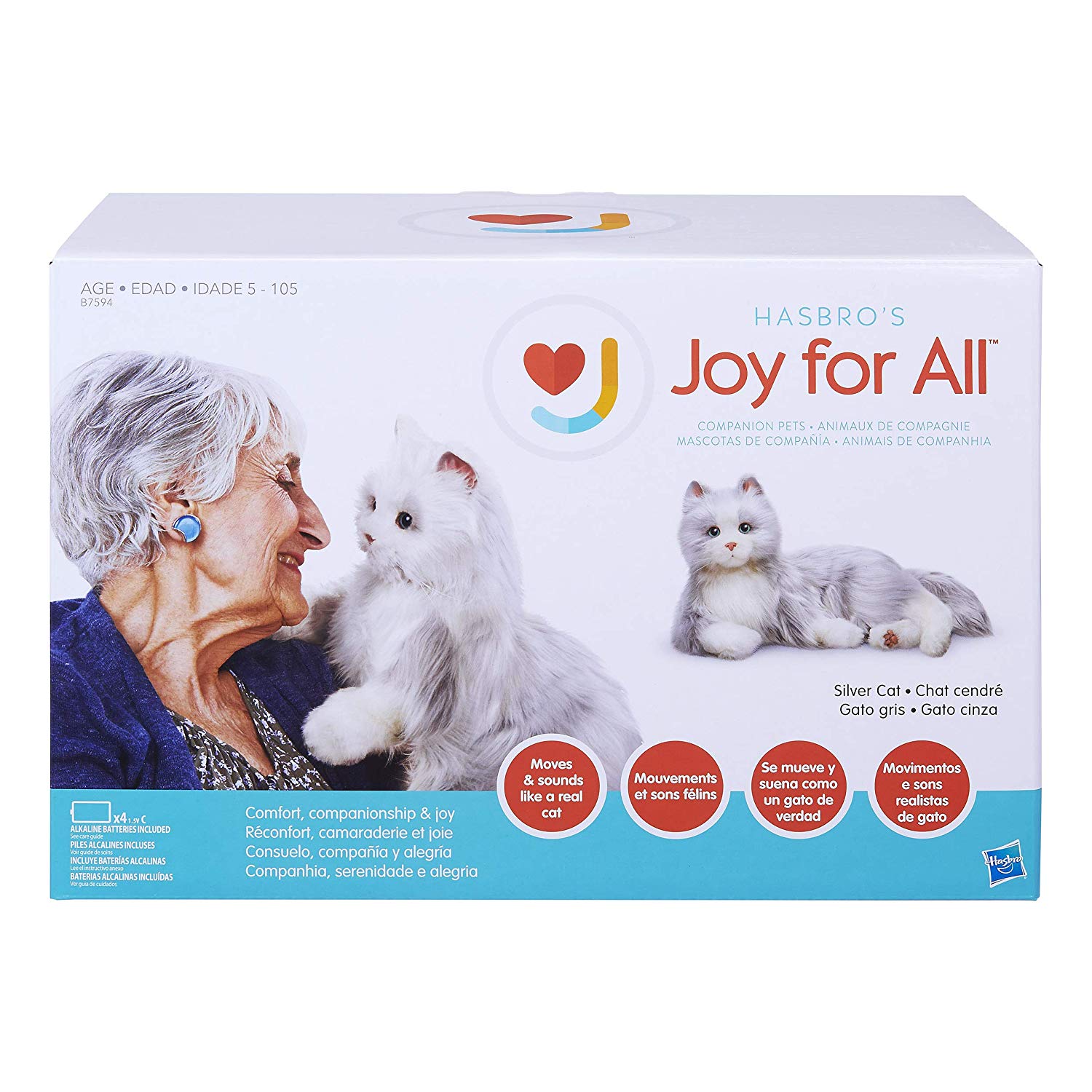 Need another to buy a JOY FOR ALL Companion Pet? The box says it all:
"Why should kids have all the fun?"
All images via: Joy for All/Hasbro