Happy birthday to your fur baby! Whether your precious pooch is celebrating a milestone or it's just been another year of tail-wagging good times, you should celebrate your dog's special day. After all, your pet is always there for you—why not honor them with a birthday bash?
There are so many fun dog birthday party ideas to choose from. You can invite your pet's favorite friends (whether or not they have a tail!) and host a backyard barbecue, dog park romp, or puppy pool party. If you want to keep things low-key, plan a few special activities and spend the day solo with your furry best friend. Naturally, you'll be treating your dog to a comfy bed, interactive dog toy, or stylish new leash for a birthday gift. But there are plenty of other thoughtful ways you can make your pup's birthday a memorable celebration. (Mostly for you, because your dog will adore you even if you don't make it a big deal!) You can even use these dog birthday party ideas to celebrate your pet's adoptiversary.
Whether you decide on an intimate gathering or invite a few other pets over for playtime, here's how to celebrate your dog's birthday in style.
1. Order a pupcake or special treats.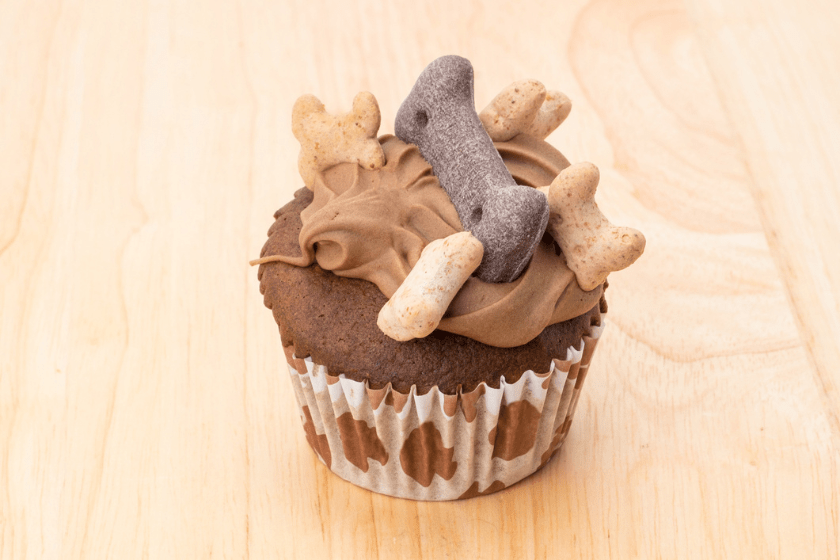 Have a cake sent to your baby boy or girl. Bakeries such as Okra and Molly, The Dog Bakery, and Spotted Dog Bakery specialize in dog-friendly, customized cakes. (Don't forget dog-safe ice cream, too!) And make sure to dole out the goodies sparingly, as some dogs can get upset tummies if they eat anything that's not part of their regular diets. Even a little overindulgence can cause diarrhea for some dogs, and that's the last thing you want your sweetie to deal with today!
2. Or bake your own treats.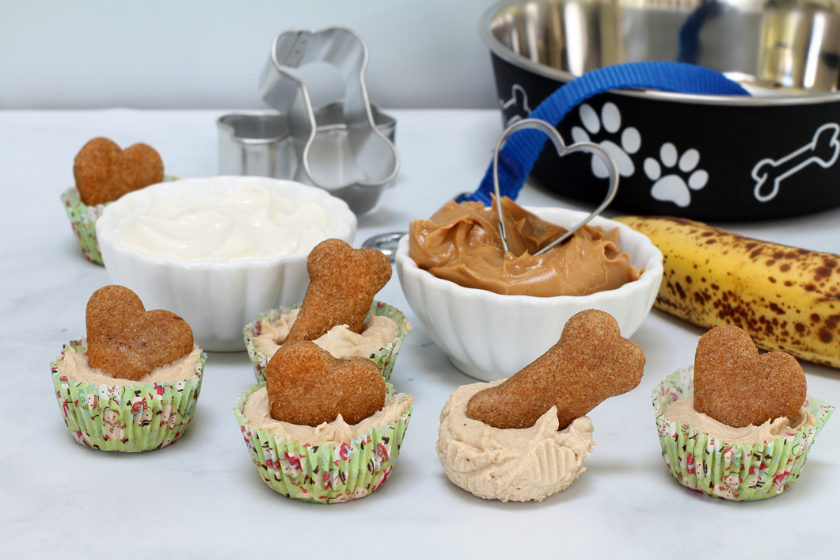 Pet-friendly, pre-made mixes make it easy to bake your own goodies for your pup. (Order a bone-shaped baking pan to make it even more fun!) You can make treats from scratch, too; just make sure they're vet-approved recipes so you know they're safe for your dog to eat.
3. Get a birthday bandana.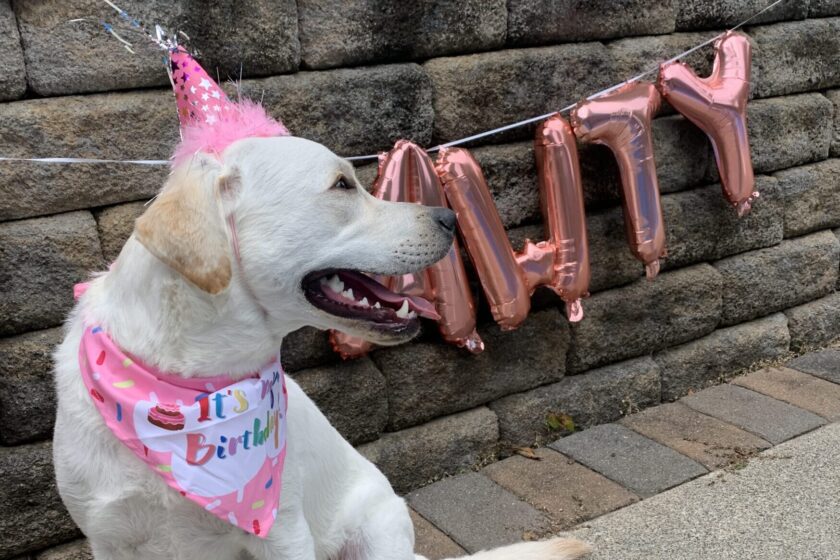 Let your dog announce his or her special day by showing off. Wearing a special bandana that shouts "birthday boy" or "birthday girl" is a fun way to commemorate your fur baby's birthday, and most dogs will tolerate wearing a bandana (unlike hats or other apparel, which many dogs don't like wearing).
4. Show off your pup's stylish side.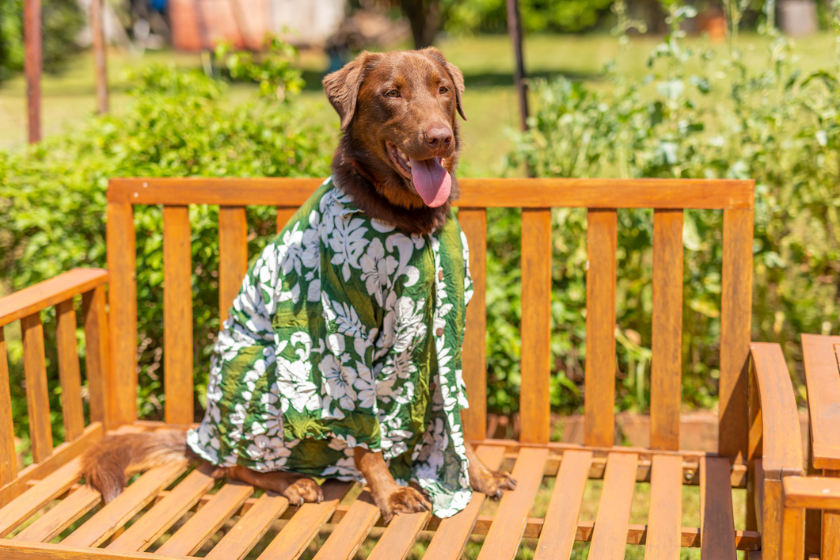 Nothing says "pawty" like a Hawaiian-themed shirt. Show off your dog's party spirit by setting up a photo shoot while posed in colorful resort wear. Bonus points if you wear matching shirts!
5. Decorate!
Yes, this is mainly for your enjoyment—but it's so much fun to pull out all the stops with themed paw print balloons and streamers. You can even order a personalized banner of your dog's smiling face! Just make sure not to leave your dog unattended around balloons and other decorations, which can be choking hazards for inquisitive pups.
6. Host a pup-nic or pool pawty.
You can host your event indoors or out, depending on the weather. Invite your pup's friends, too, but keep everyone on a leash if they're meeting for the first time. Try indoor brain games such as hide-and-treat or host a backyard pool party using a shallow dog pool or splash pad. Keep in mind that not every dog enjoys water or games with other dogs; if your dog gets easily overstimulated or too competitive, it's fine to let him celebrate solo with you in a familiar environment so he doesn't feel stressed.
7. Make party favors.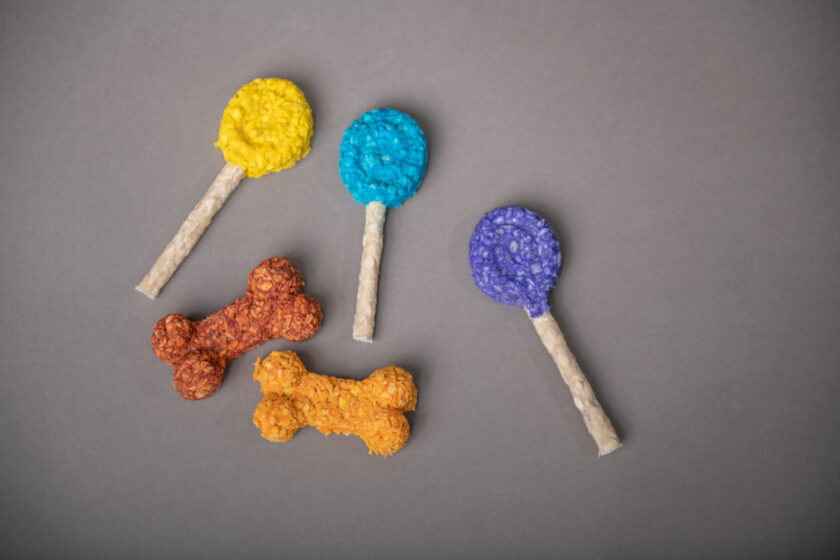 Of course, no party is complete without goody bags to send home with guests. Use white paper sandwich-sized bags decorated with paw print stamps or photo of the birthday pup. Then fill with homemade treats, sturdy balls, and dog poop bags.
8. Plan your dog's perfect day.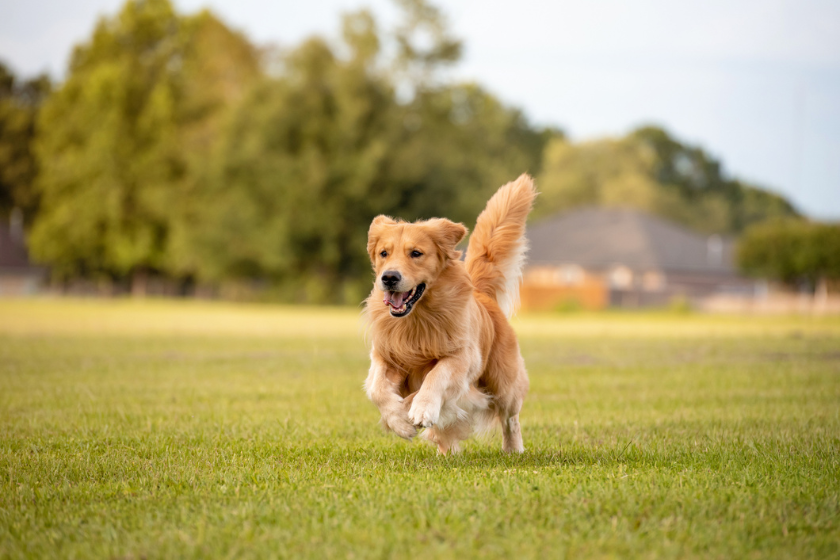 Your pup is never happier than when spending time with you. After all, you're the center of his world! Plan a whole doggie dream day starting with a long walk around the neighborhood (with plenty of time for sniffing), an outing to her favorite pet store to pick out treats, a hike in your favorite park, a trip to the puppy spa, or a car ride somewhere special, like the park or beach. You know your dog best, so celebrate him by doing whatever makes your pup happiest.
9. Take lots of photos.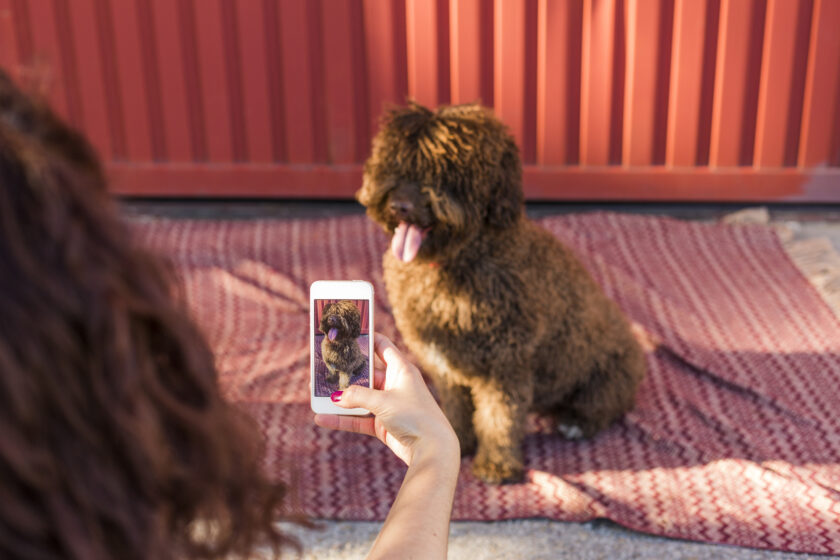 This goes without saying, but take plenty of pictures! For best results, get down on your dog's level to capture the action. Then make a memory book of your favorites to enjoy for years to come.
10. Have fun!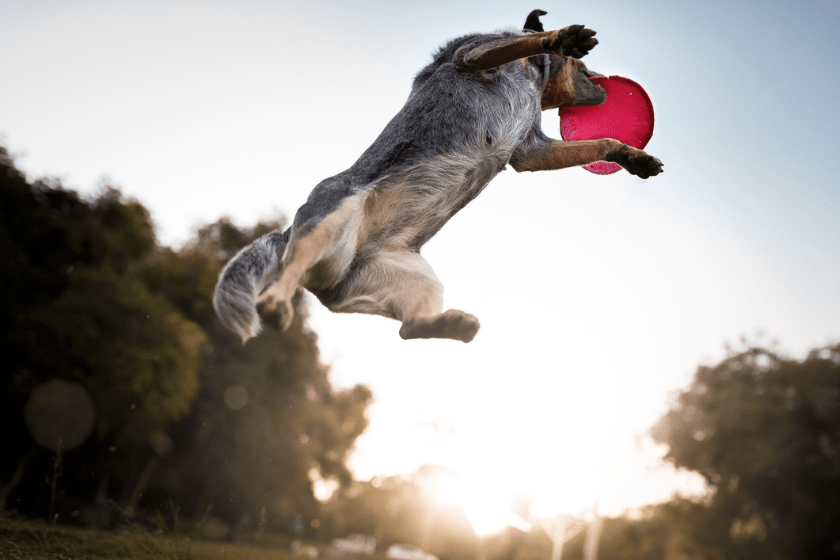 If your dog doesn't seem to be into whatever game or treat you planned, don't get frustrated. Remember that, just like us, every dog enjoys different things—and sometimes that means simply being with you!
What's your favorite way to celebrate your pup's birthday? Tell us on the Wide Open Pets Facebook page!