New hunting laws and good conditions make for a successful 2017 Predator Challenge, in its fourth installment.
According to reports, D&R Sports Center's fourth annual Great Lakes Predator Region Challenge had 400 individual hunters show up to participate. Altogether, between 152 teams, they rounded up 95 animals to be entered.
Eric Lewallen and Travis Inman, dubbed the winners of the contest, brought home five coyotes weighing a total of 143 pounds, 8 ounces, claiming the $2,000 first-prize check.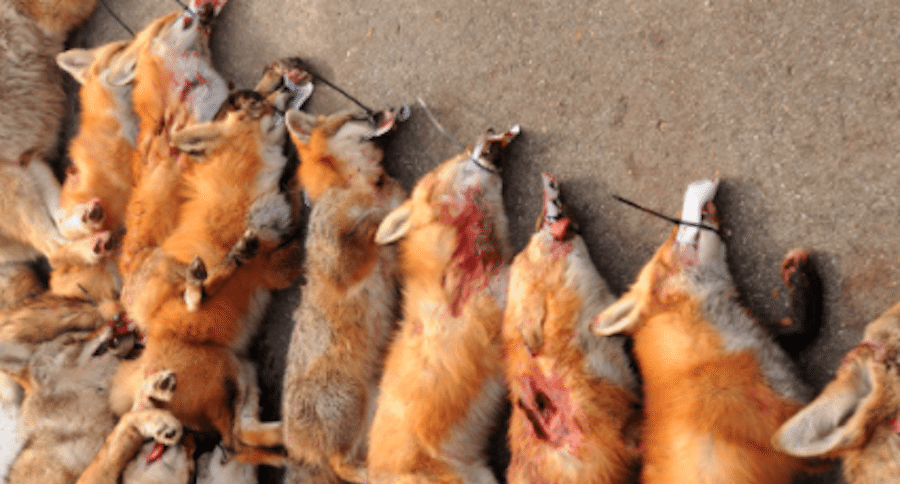 Inman told reporters, "We got our first one in the afternoon Saturday and once we got one it seemed about every hour we were getting on them. One was a shotgun kill and four were center-fire rifle kills. Every year with rimfire you could always get them to come in but nine times out of ten you'd let them walk away. We went from doing 2-3 a tournament to this year five. It's a huge difference."
This year, centerfire rifles were allowed at night, a recent change in the law enacted by the Michigan Natural Resource Commission last fall. Historically a .22 caliber rimfire rifles were to be used at night for hunting predators such as coyotes or fox. Currently hunters can guns with up to .269 caliber at night.
Merle Jones a hunter from Kalamazoo County commented on caliber changes effects, "We'll have to look at the statistics, there were surveys taken from each team so we'll have to disseminate that information. From what everybody is telling us and what we're seeing in numbers, it's making a big deal."
https://rumble.com/embed/u7gve.v3tro3/
NEXT: DRAMATIC TIGER ATTACK: BIG CAT LAUNCHES ITSELF AT RANGER ATOP ELEPHANT