The cooler experts have just released the improved YETI Hopper M30.
After mastering roto-molded coolers game, YETI kept up the good work by releasing a line of soft-sided coolers a couple years ago. Known affectionately as the Hopper, with a lot of the same dedicated research and development that put them on the map in the first place, it opened up a whole new world to high-performing outdoor gear.
Now, in August of 2019, marks the new era of the Hopper M30, a cooler with a completely redesigned closing mechanism built for even better ice retention and more intuitive ease of use.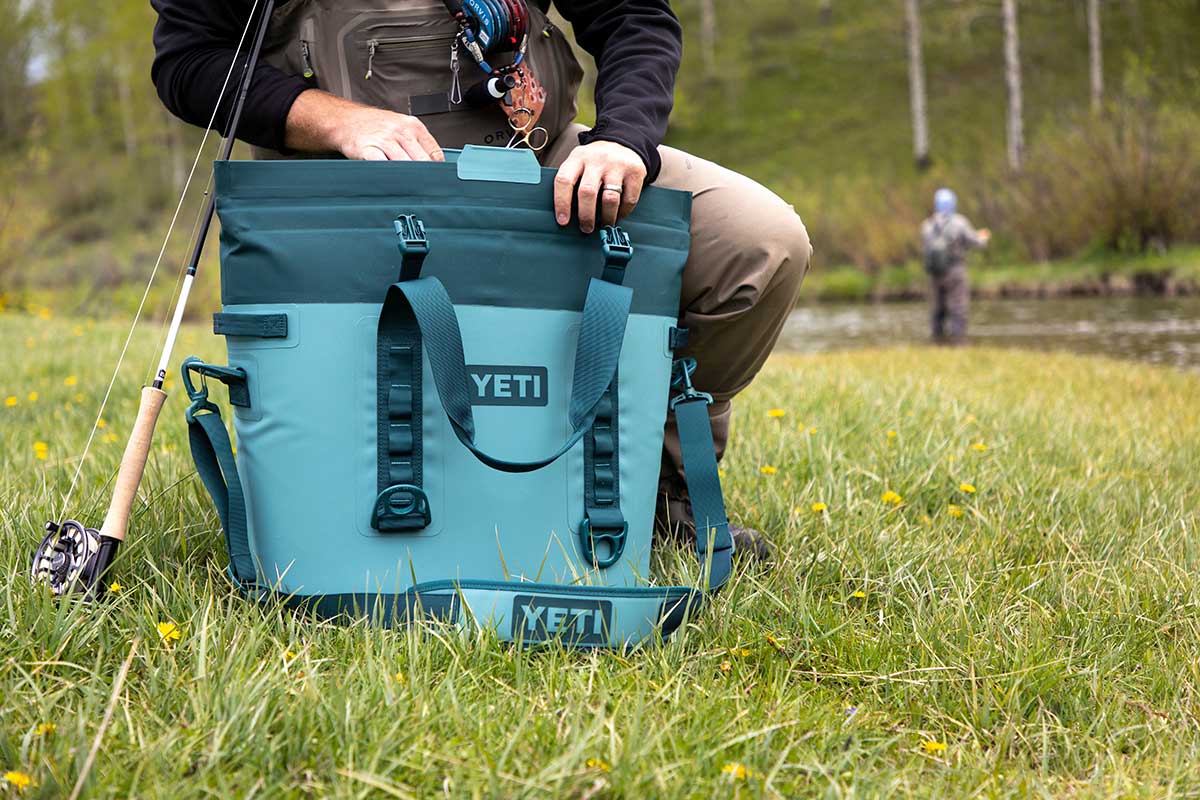 Not only is the technology behind the YETI Hopper M30 soft cooler improved, but the lineup of color choices is even better than before, with new options like Navy, River Green, and Charcoal available.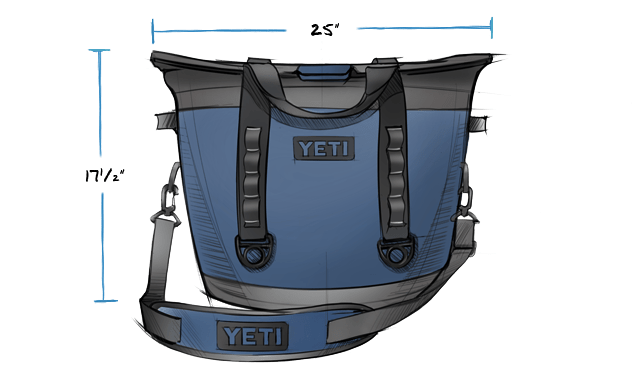 The other main difference between this and the first generation Hoppers is the closure, referred to by YETI Coolers as the HydroShield. Instead of the previous version's zipper closure, the M30 uses super powerful magnets to create a leak-resistant seal, and the fold over design makes it simple to get stuff in and out.
Of course, if the thing didn't hold ice, it wouldn't have passed YETI's standards to begin with. High tech ColdCell insulation is at work, using closed-cell foam to keep contents as ice cold as possible. It's only seven pounds empty, and can hold 28 pounds of ice.
The Hopper M30's leakproof interior liner has RF-welded seams to eliminate stitching. The unique outer layer, the Dryhide shell of the M30, is resistant to UV rays, stands up against punctures, and fights against mildew build up. The same molle-style attachment system is included, so you can add a Sidekick Dry bag if you wish.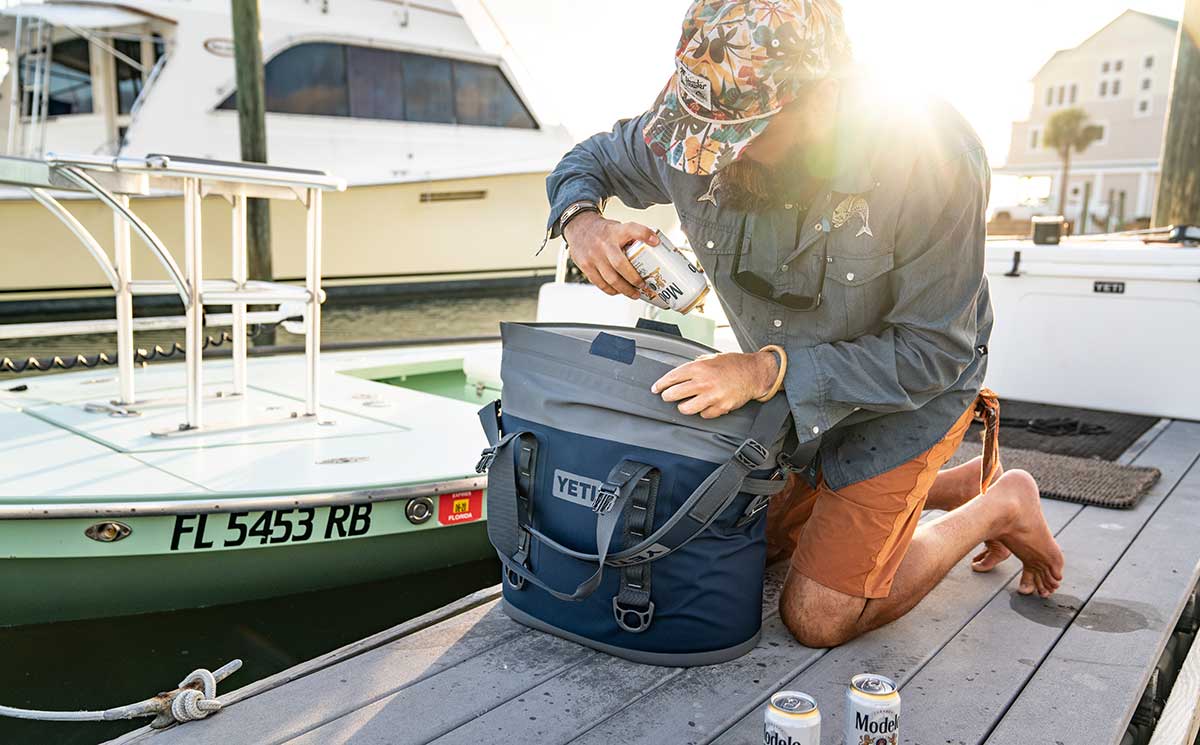 As with most YETI products, this new one fits nicely within just about every outdoor category. The Hopper M30 would work well in a hunting camp, on a fishing trip, or as the main overnight camping food storage container. We could see it as a tailgate go-to, a backyard party necessity, and a beach day must-have as well.
The YETI Hopper M30 comes in at $299.99 and is available now on the company's website.
NEXT: COSTA WATERWOMAN SUNGLASSES HONOR THE LIFESTYLE OF THE ADVENTUROUS
WATCH
Enjoy the outdoors?
Sign up for daily stories delivered straight to your inbox.