The YETI Tundra 65 is a game changer for every outdoorsman.
I was a naysayer for years. Since YETI's 2006 origins, I've voiced the "who would spend that much on a cooler?" questions. I scratched my head at how the best-branded company in the outdoors industry was setting the world on fire with nothing more than tricked-out ice chests.
I've tried off-brand knockoffs, DIY renditions and a slew of alternative approaches that aimed to trump the concept of paying for a YETI cooler.
Then I got one.
A couple weeks ago, I decided to drive north to the Brazos River, where my lifelong friend, Mark, and I would set out to catch alligator gar. And, it was the perfect opportunity to break out my new YETI Tundra 65 cooler.
The fishing produced some unexpected results, as we didn't catch or see a single alligator gar all weekend, but we certainly weren't skunked. Not only did we land a handful of catfish, but we also stumbled upon an incredible display of buffalo spawning.
Thankfully, we came prepared to arrow an alligator gar if the opportunity presented itself, so I quickly grabbed a bow and hopped up to the front of the boat watching countless carp thrashing along the bank.
Realizing we'd only want to eat so much buffalo, we decided to each take one. Neither of us had collected too much rust around the shooting fingers, either, as we both connected on our shots.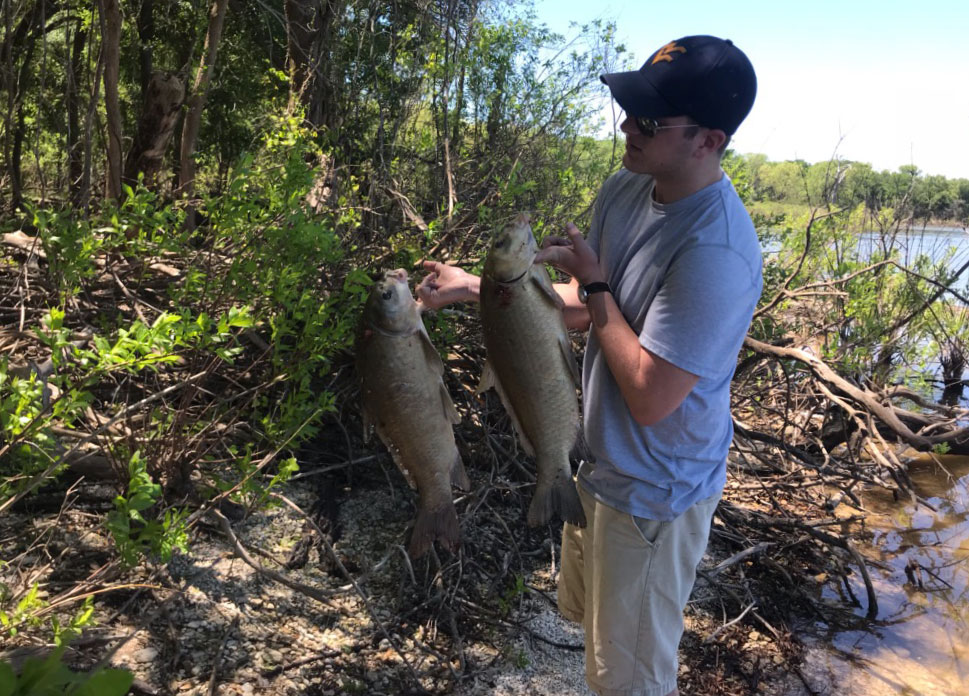 With two fish in the boat, we decided to find some shade and knock out the dirty work right away to save room in the boat and avoid sun-spoiled meat.
The YETI, which seemingly hadn't allowed any melting yet, served as the perfect cutting board.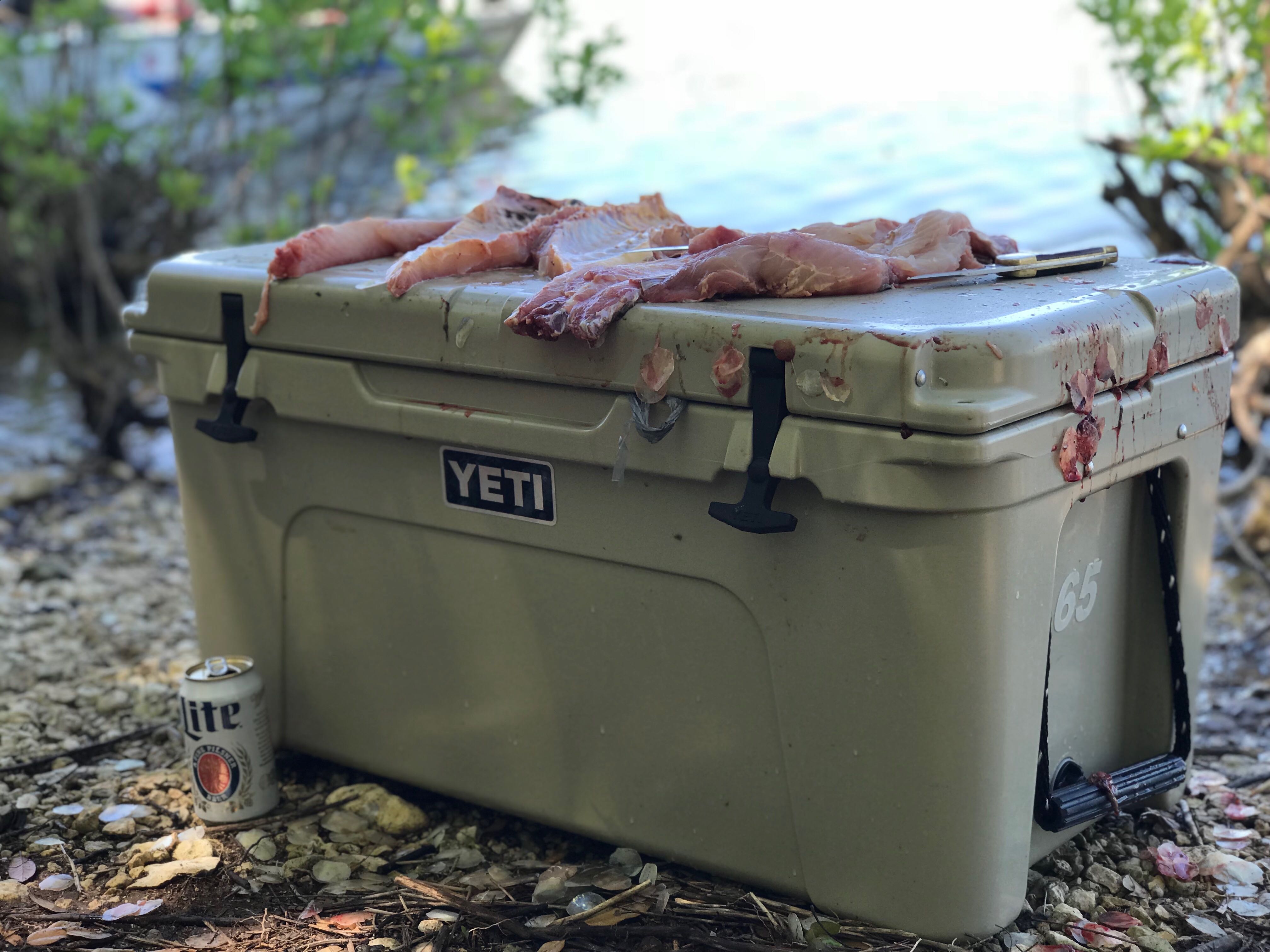 Fleecing a carp is not only a messy process, but also a long one, so the ability to snag a cold one at any given minute was a nice touch.
We then bagged the fillets, threw them in the cooler returned to the water.
The rest of the day consisted mostly of strikeouts in terms of alligator gar, paired with a pleasant surprise of catfishing success. We stuck a couple more buffalo spawning downriver and employed the YETI once again to make cut bait.
Throughout different sequences of casting and pulling fish aboard, I found myself constantly standing on my cooler as my own personal platform.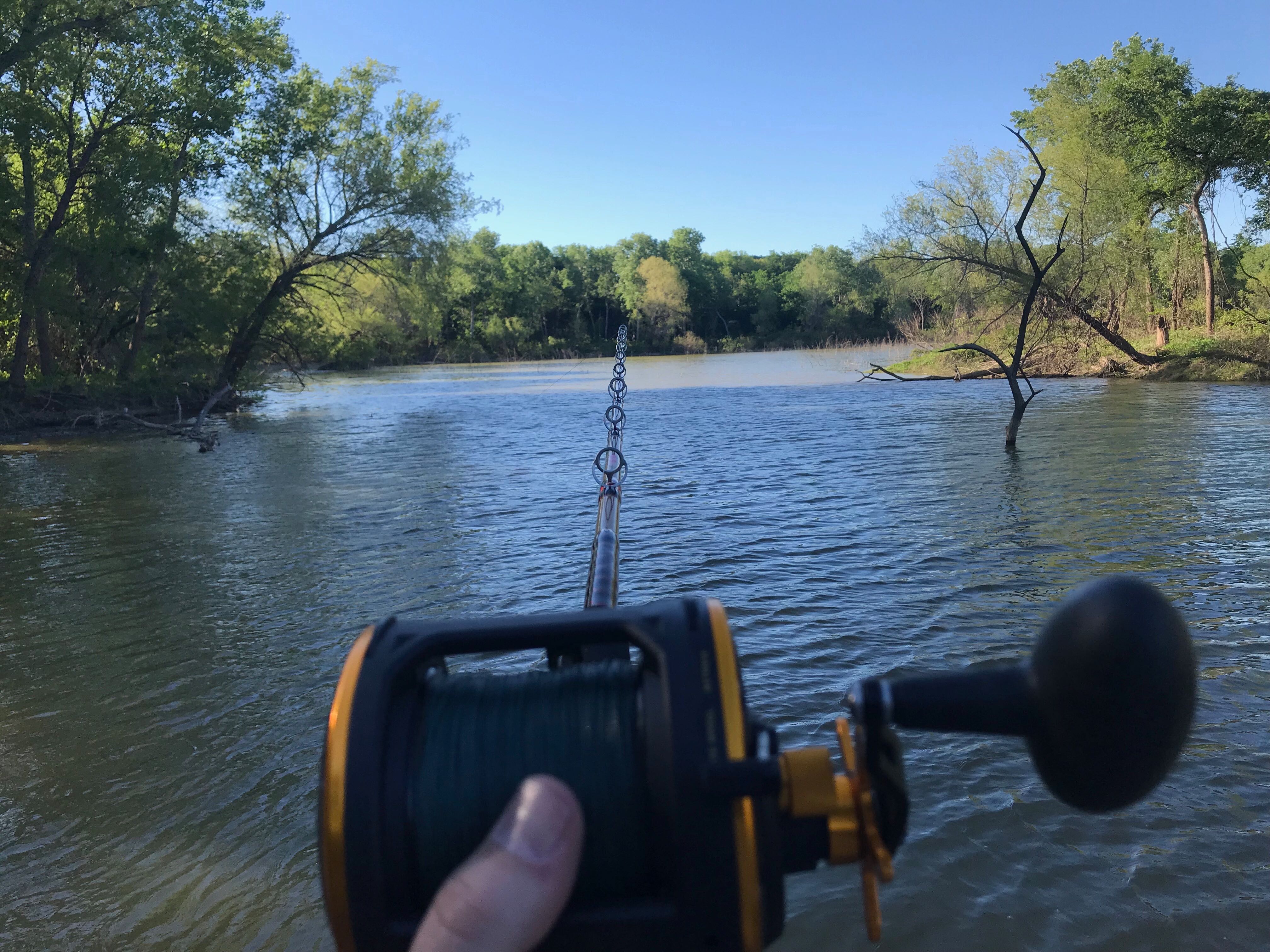 After a beautiful, but hot day of fishing, we made our way back to camp, where we had plans of a good old-fashioned fish fry. Mark would take the lead on cooking duties, while I collected wood and built a fire for the night.
Hours passed and we decided it was time to crack open a couple beers, which were still inside my mud-covered, blood-stained YETI. After sitting in the direct sun all day, I assumed the ice had probably melted for the most part, regardless of the brand name.
It's safe to say that was not the case, as not a single cube had melted in the slightest, and we had opened the cooler frequently throughout the day.
It fit everywhere, too, which is why I think the 65 is ideal for the average sportsman. It fits nicely in any truck, SUV or boat, it's just light enough to carry yourself at an empty 29 pounds and it still holds 52 pounds of ice.
If you wanted to be a little more mobile, a Tundra 45 would probably be a nice alternative.
YETI's famous Fatwall design, along with Permafrost insulation, the ColdLock Gasket and the T-Rex lid latches really do offer elite ice retention.
However, the heavy-duty, rotomolded construction, the Anchorpoint tie-down slots, the NeverFail hinge system, the DoubleHall handles, the Vortex drain system and the BearFoot non-slip feet take ruggedness to a level other cooler brands can't touch.
To say I'm impressed with this cooler's ability to effectively keep things cold would be an understatement. But an even-bigger understatement would be calling it just a cooler.
Say what you will, but it passed my test with flying colors.
NEXT: YETI DELIVERS TOUGHEST DOG BOWL ON THE MARKET
WATCH