Move over, Westminster Dog Show—there's a new top dog in town.
One champion pooch was chosen as the winner out of hundreds of contestants all judged in one key category: ugliness. The annual World's Ugliest Dog Contest, hosted at the Sonoma-Marin Fair in Petaluma, California, is for all of the underdogs out there. "This world-renowned event celebrates the imperfections that make all dogs special and unique," contest organizers said in a press release.
Mr. Happy Face is a Chinese crested-Chihuahua mix who took home the coveted trophy. The hairless gentleman was adopted from an Arizona shelter at 17 years old. A survivor of a hoarder house, Mr. Happy Face faced abuse and neglect and suffers from multiple health conditions. "He came to us with the veterinarian letting us know that adopting him would be an act of hospice for this decrepit old dog who would need life long medication," said Janeda Banelly, the adopted mother of the champion. Despite his circumstances, Mr. Happy Face had no shortage of love for his new family. "When I first met him, he was the happiest creature that I had ever met. He hobbled up to me and chose me," recalled the proud pawrent. "I vowed that day, he would be so loved that he would never remember how awful his previous life had been." Is someone cutting onions in here?!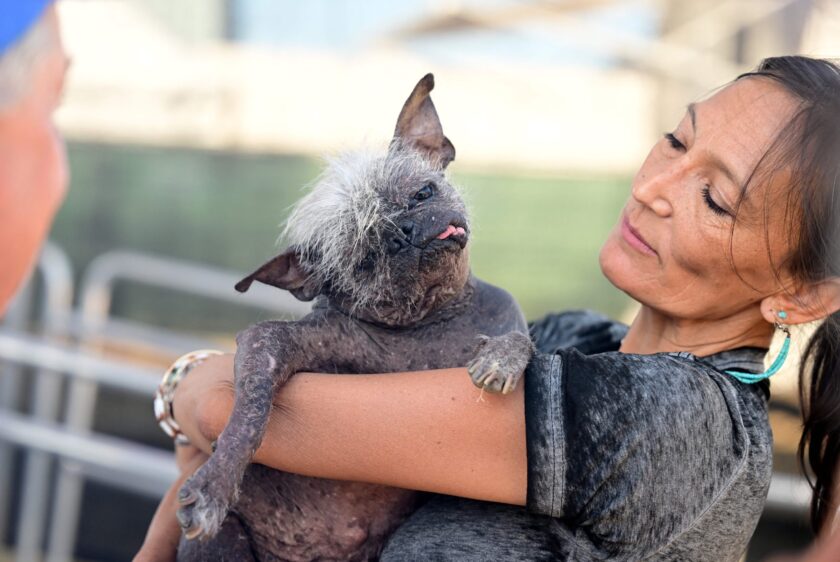 While the World's Ugliest Dog Contest celebrates the scrappy, the hairless, and the cross-eyed, the competition is also dedicated to a good cause. "A good many of the contestant dogs have been rescued from shelters and puppy mills and the contest has done much to raise awareness for adoption of dogs, and that no matter their physical detractions, these animals are loving companions," the website explains. The contest also hosts on-site animal rescue and adoption groups providing information about adoptable pets.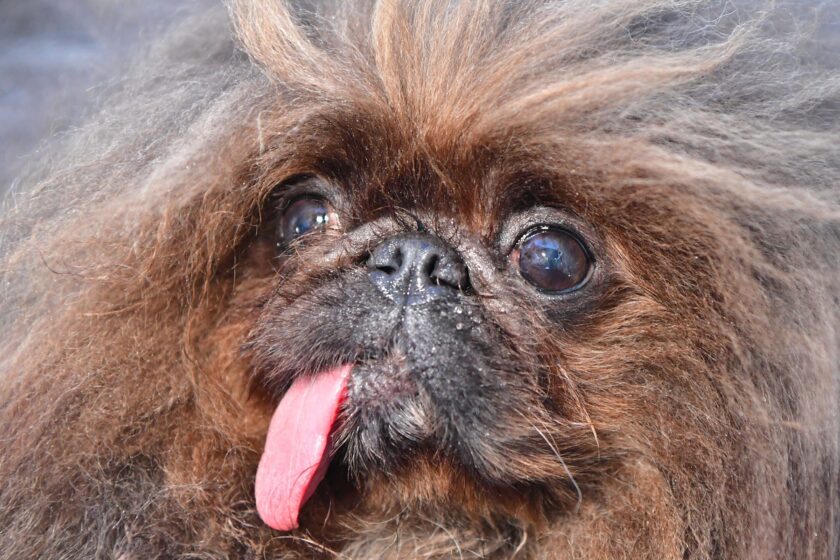 Some contestants are in search of forever homes, like Morita, the recipient of the Spirit Award, who was rescued from the streets of Puerto Peñasco, Mexico. The second place winner, Wild Thang, is a distemper survivor and advocate for dog vaccination. Others like Liberace, who earned the People's Choice title, is blind, has no teeth, and suffers from alopecia—but he's still a "rescue success story." According to the event's website, this star loves to watch the Real Housewives series. (Um, can we be best friends?)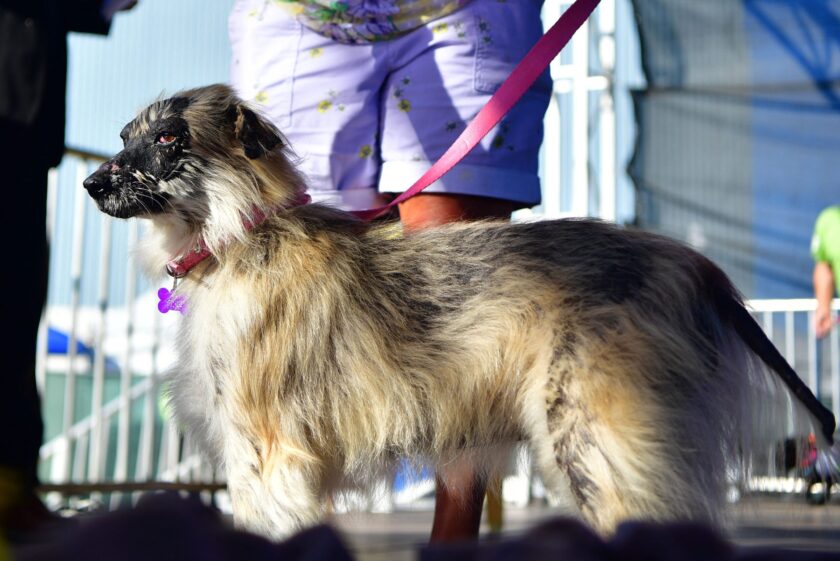 "I believe that this humble soul is also being an example, in subtle ways, to help humans realize that even old dogs need love and a family too," Banelly said about Mr. Happy Face. Not only has the triumphant pup outlived his life expectancy, but he has reached stardom in the process!
What do you think of the World's Ugliest Dog Competition? Tell us on our Wide Open Pets Facebook page!
Enjoy the outdoors?
Sign up for daily stories delivered straight to your inbox.