Workhorse is updating its W-15 electric pickup truck in preparation for its initial launch into customers' hands.
The grille, fenders, headlights, and rear window of the new W-15 truck have all been smoothed out for a more streamlined appearance.
More importantly, customer feedback prompted Workhorse to lengthen the cab for more rear-seat legroom and storage space.
John LaFleur, Workhorse's business development manager, told Trucks.com that production will begin in the late summer or fall of 2018. Fleet customers with large orders will begin taking delivery in late 2018, followed by full-scale production in 2019.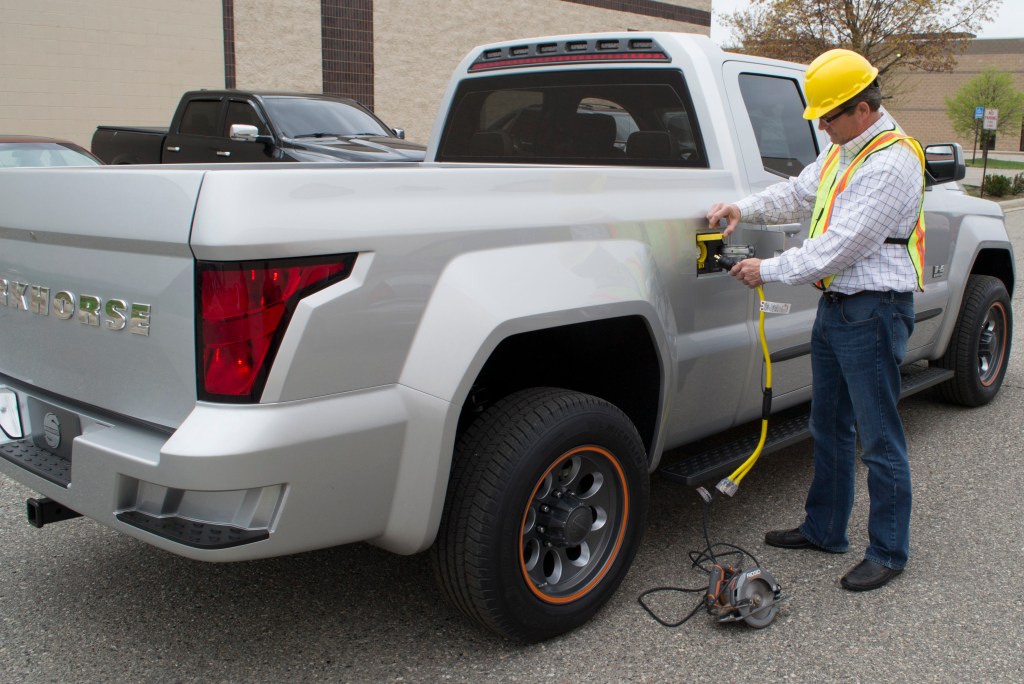 The Ohio-based company might not be a household name, but Workhorse is preparing to war against Ford, General Motors, and Ram in the half-ton pickup segment. But rather than some gas-guzzling V-8, the Workhorse W-15 uses dual electric motors, a lithium-ion battery pack, and a three-cylinder gasoline engine acting as a range extender. Workhorse is prioritizing fleet customers, but will also market to private owners.
The W-15's range-extending engine is sourced from BMW. It's the same 1.5-liter turbocharged three-cylinder found in the i8 supercar and i3 city car. BMW sources the W-15's dual electric motors, too, giving the W-15 a full-time AWD system.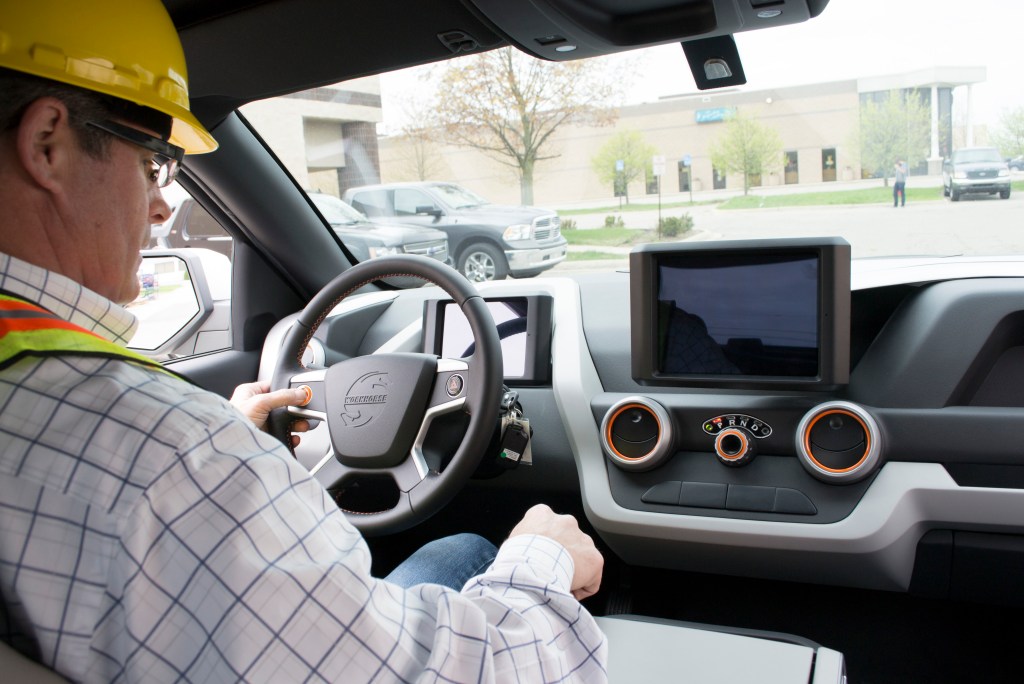 The truck runs off its Panasonic lithium-ion battery pack, which is located in between the frame rails, to power the electric motors. Workhorse says it has a range of 80 miles on a charge. Once depleted, the battery is kept charged by the gasoline engine while still providing power the motors. Combined with a full charge and full tank of gas, the W-15 will drive an estimated 310 miles. Keep the tank full, and the truck will drive like a conventional pickup.
The electric pickup boasts an impressive combined power output of 442 horsepower. Its payload rating is estimated to be 2,200 pounds while towing should be around 5,000 pounds. The truck will sprint to 60 mph in 5.5 seconds.
"Everything is benchmarked to compete with an F-150 or Silverado 1500 - that's what's driving our minimum capabilities," LaFleur said.
Beyond the truck's hybrid drivetrain and custom fabrication, the W-15 comes with a slew of safety systems and work-ready features. Automatic emergency braking, lane departure warning, dual front airbags, and a large front crumble zone help contribute to passenger safety. A 360-degree camera system will be available, too. Customers running power tools will appreciate the truck's bed-side power port. Corner bumper steps aid entry into the bed and an optional roof-mounted light bar illuminates a nighttime worksite.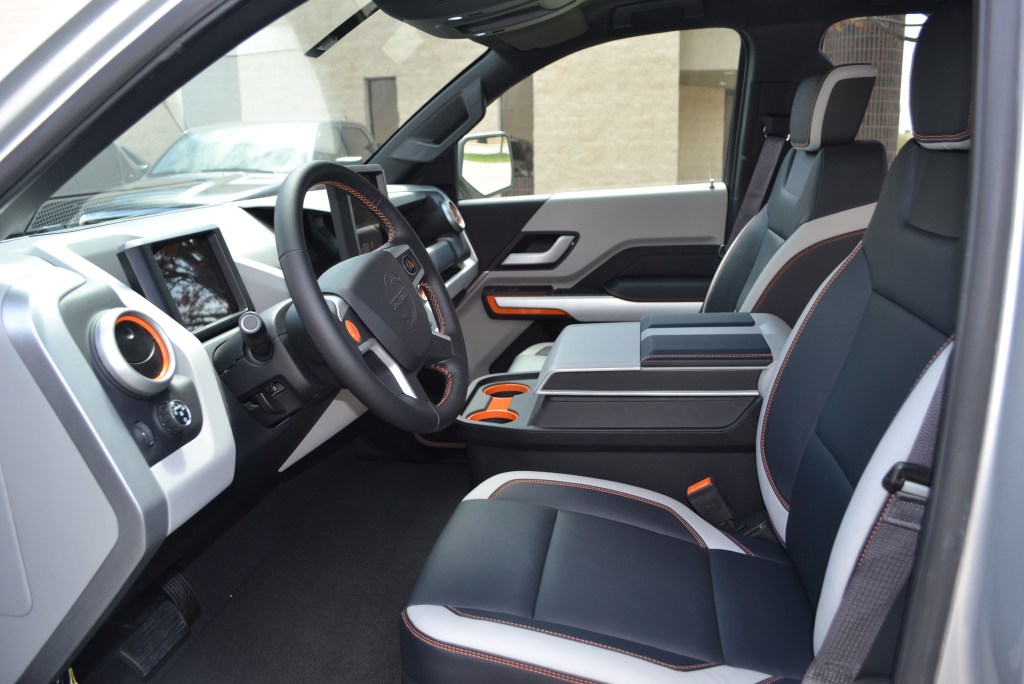 The W-15's interior will seat five people. It comes with a digital dashboard with both a digital gauge cluster and large touchscreen infotainment system. A massive center console between the front bucket seats acts as a mobile workstation. The gear selection is done via a central knob on the center stack.
Pricing has not been announced, but Workhorse has received nearly 6,000 preorders for the commercial version. Even more preorders have been taken for the consumer variant, with each requiring a $1,000 refundable deposit.
NEXT: JEEP, MOPAR UNVEIL 7 MOAB EASTER JEEP SAFARI CONCEPTS
WATCH
Enjoy the outdoors?
Sign up for daily stories delivered straight to your inbox.