More than just pretty concept vehicles, these Easter Jeep Safari Concepts are headed to Moab to take on some of the most challenging terrain in the U.S.
Jeep always goes all out to create custom rigs for the annual Easter Jeep Safari, but this year's concepts pay tribute to Jeeps heritage and gives an idea of what sort of customization the all-new 2018 Jeep Wrangler JL can handle.
We've already seen a handful of aftermarket companies create custom versions of the JL, but these five Wranglers, not to mention the equally awesome Wagoneer and Renegade, are amazing.
Like most concept vehicles, the Easter Jeep Safari concepts could hint at some production elements, so don't be surprised to see some of these "conceptualized" Wranglers make their way into production either as a special-edition Jeep or as available parts from Mopar and Jeep Performance Parts.
Jeep 4SPEED Concept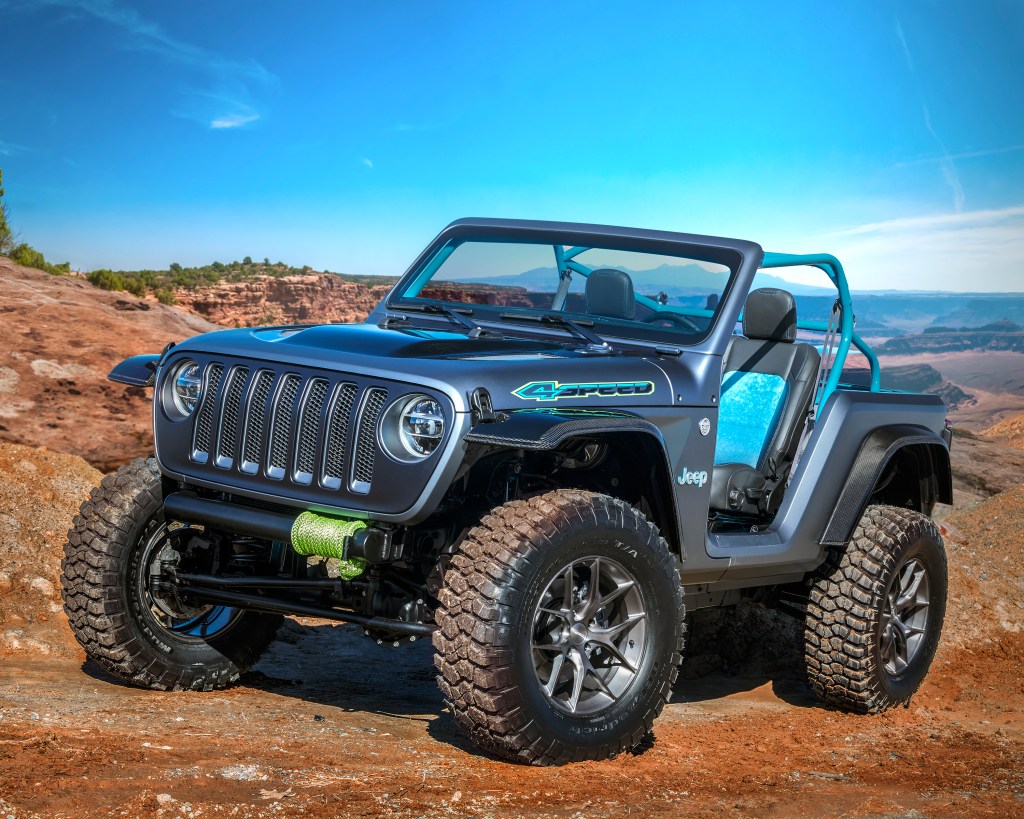 The Jeep 4SPEED is the latest in a line of lightweight Wrangler concepts, which in the past have included 2011's Pork Chop and 2013's Stitch. 4SPEED benefits from a shortened wheelbase and the use of carbon fiber and aluminum. To ensure this concept will excel on the trail, it gets Dana 44 axles, 4.10 gears, and 35-inch BF Goodrich Mud Terrain tires on lightweight 18-inch wheels.
Jeep Sandstorm Concept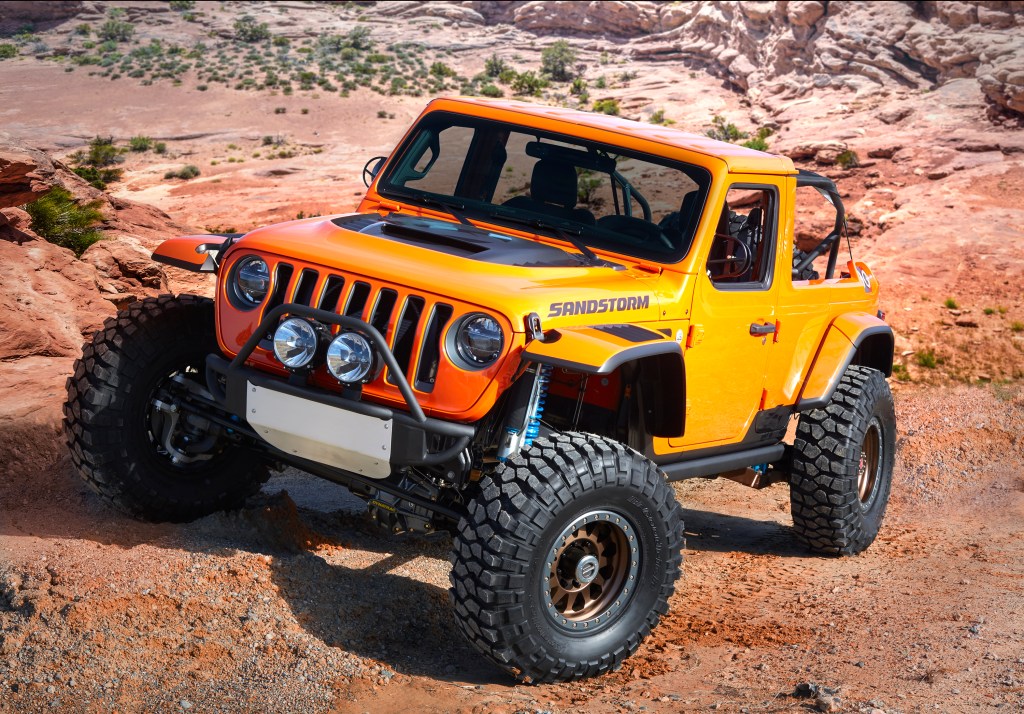 While Moab offers slow trails for rock crawling, the Jeep Sandstorm concept shows what a JL Wrangler is capable of in the open desert. Sandstorm has had its suspension and body modified to allow 14 inches of wheel travel up front and 18 inches at the rear.
For added power, this concept gets a 6.4-liter Hemi V-8 and a six-speed manual transmission as well as 39.5-inch BF Goodrich Krawler tires on 17-inch beadlock wheels. As a side note, Sandstom's profile gives us a good look at what the Wrangler pickup might look like.
Nacho Jeep Concept
Showing how extensive the Jeep Performance Part catalog already is, the Nacho Jeep is modified with components that buyers get right now at Jeep dealerships. These include everything from tube doors, cold air intake, 2-inch lift kit, Warn winch, LED trail lights, and body graphics.
Jeep Jeepster Concept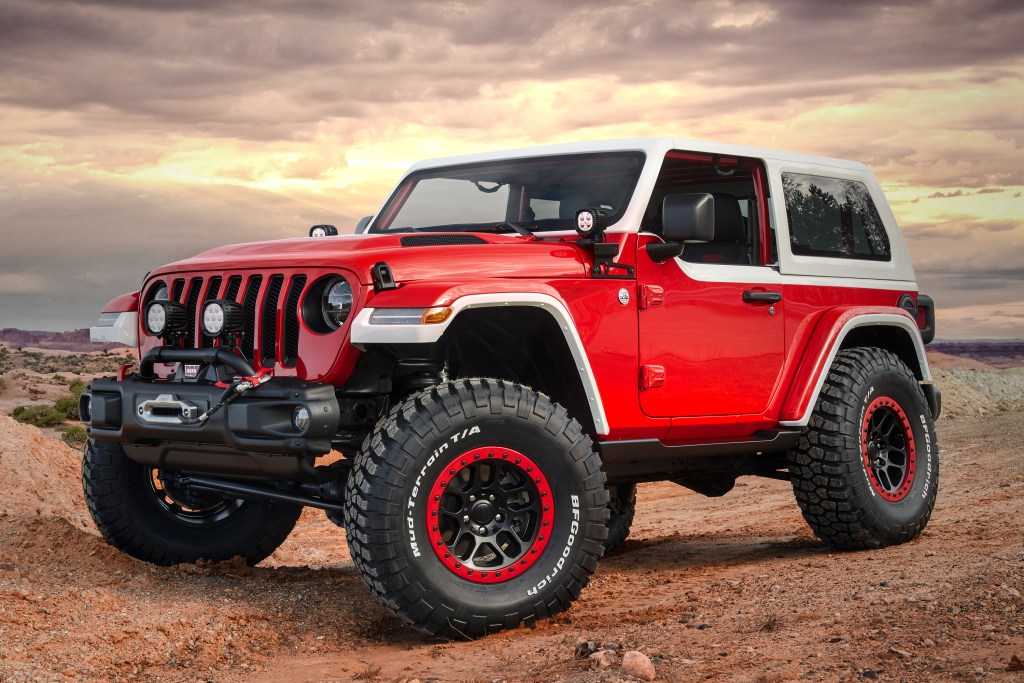 The Jeep Jeepster toes the line between stock possibilities and conceptualized parts that might happen in the future. Aside from the iconic paint job from the original Jeepsters, this concept gets a custom chopped hardtop, a raked windshield, and the spare tire relocated inside the cab. The suspension has been lifted by two inches to accommodate the 37-inch BF Goodrich KO2 tires
Jeep J-Wagon Concept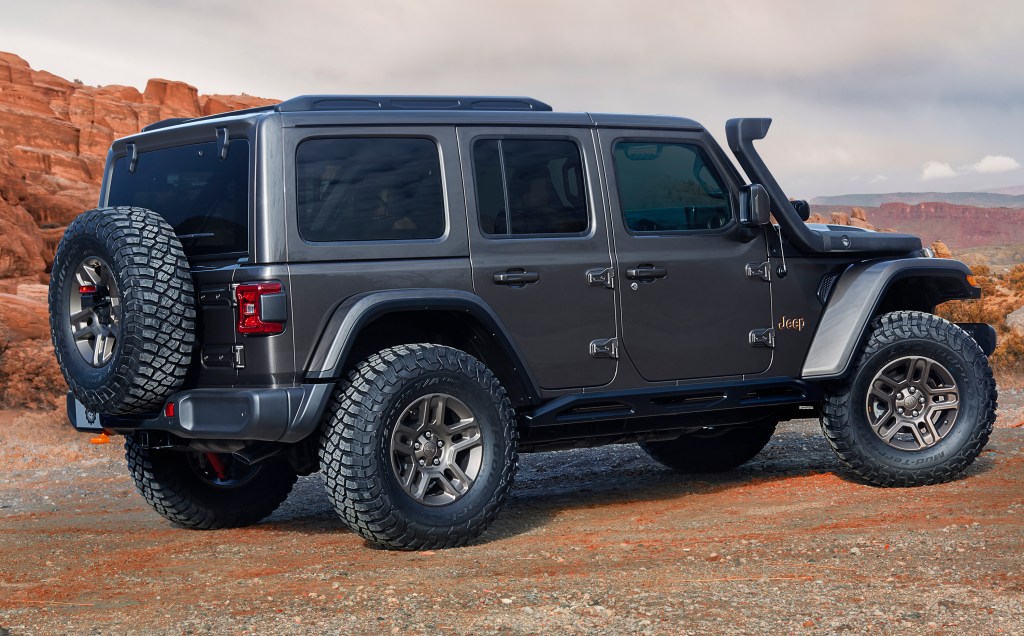 The Jeep J-Wagon might be the least extreme of the Wrangler concepts this year, but it is still incredibly cool. This one has a snorkel, rock rails, roof rack, and LED trail lights. It also rides on 35-inch tires and gets a custom Katzkin leather interior.
Jeep B-ute Concept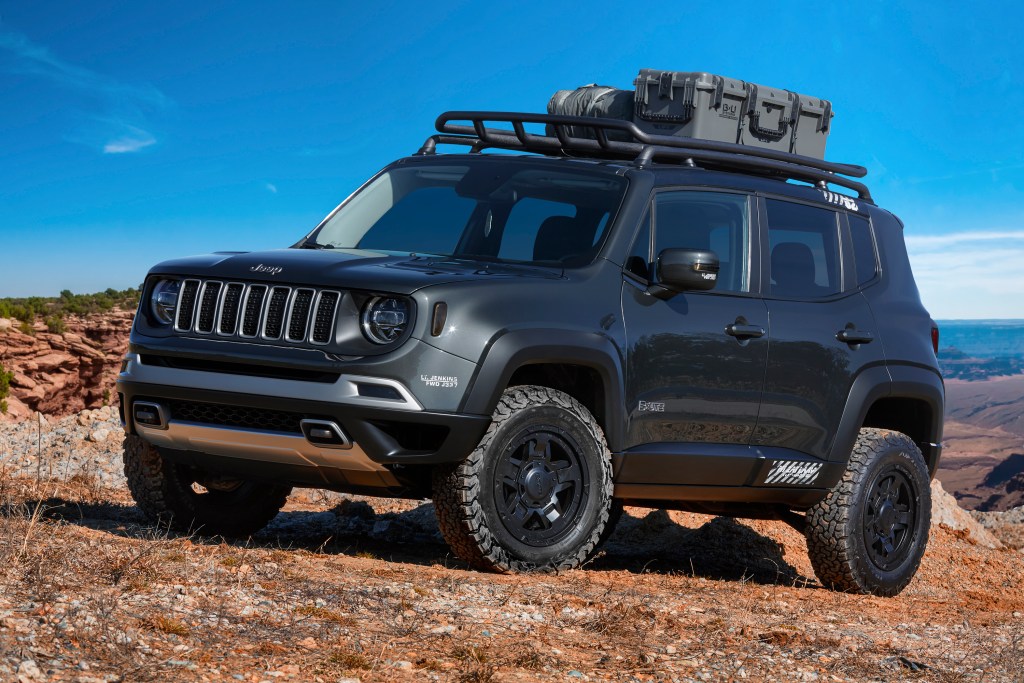 Proving that the Jeep brand is more than just the Wrangler, the Jeep B-Ute concept shows how Renegade buyers can trick out their crossovers for trail duty. This brawny little CUV gets a 1.5-inch lift, rock rails, and a roof rack. Custom flared fenders help adding a stronger look with the wider-offset 17-inch wheels.
Jeep Wagoneer Roadtrip Concept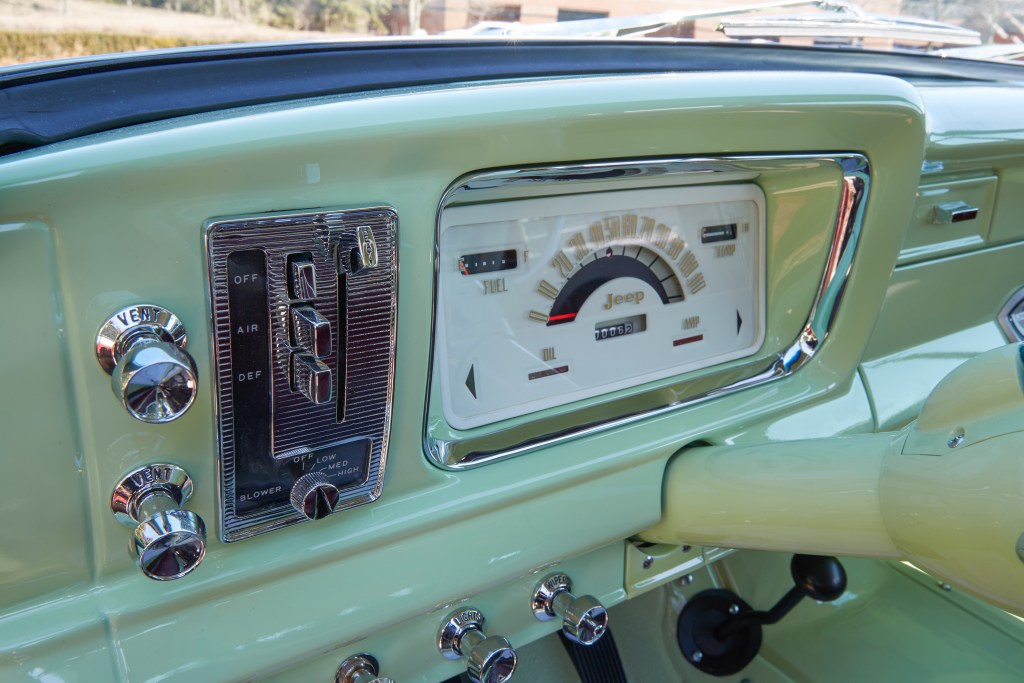 Last but not least, the coolest concept at this year's Easter Jeep Safari is definitely the Jeep Wagoneer Roadtrip. This resto-modded Wagoneer has been fitted with a 5.7-liter Hemi V-8 under the hood and backed by a four-speed automatic transmission.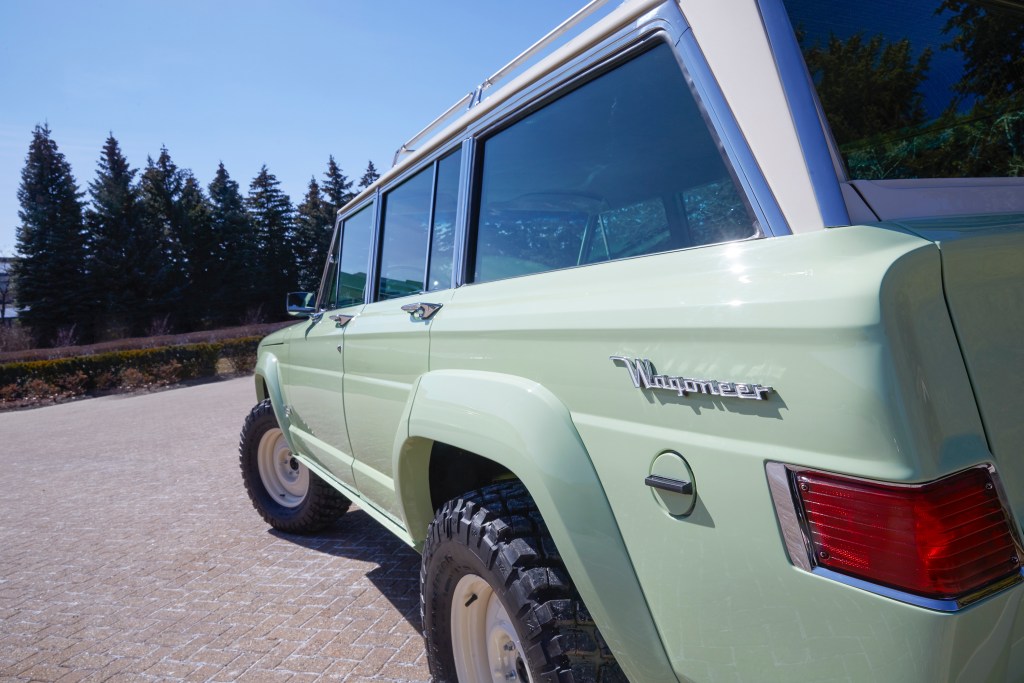 The frame has been strengthened, the axles have been upgraded to Dana 44s with lockers, and a four-link suspension with coilover springs were added. Making this concept ready for a true road trip, the Wagoneer's wheelbase was stretched five inches.
NEXT: JEEP'S SUPERBOWL ADS UNDER FIRE FROM CONSERVATIONISTS
WATCH
Enjoy the outdoors?
Sign up for daily stories delivered straight to your inbox.