Pilots with Wings of Rescue volunteer their time, skills, and planes to head into disaster zones and kill shelters to give animals a second chance.
Animals around the country are minutes away from death when Wings of Rescue (WOR), a non-profit based out of Los Angeles, California steps up to the plate.
The organization has saved more than 26,000 pets, finding them loving homes since its inception in 2012. WOR began by transporting animals from overcrowded shelters to other animal shelters that may have some room open, saving them from death row.
Pilots around the country from Washington to Idaho to Oregon and beyond sign up for rescue missions, dubbed "Freedom Flights," to pick up, load, and drop off dogs, cats, rabbits, reptiles, and other pets that are in need of forever homes.
WOR has recently gone above and beyond its mission by embarking upon trips into natural disaster areas like Texas and Florida. Lately, the volunteer-run organization has been donating its time and flight logs to homeless pets in Puerto Rico after Hurricane Maria.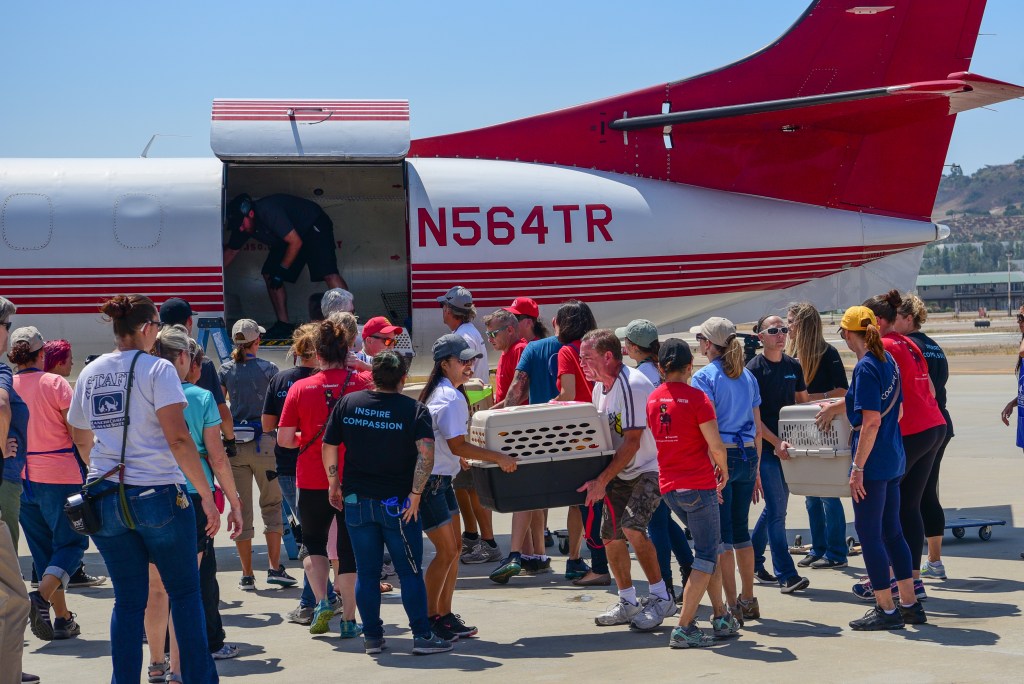 Ric Browde, President & CEO and volunteer, began his career in the music industry, working as assistant-turned-producer for Ted Nugent. He even wrote a novel with an accompanying CD, "While I'm Dead...Feed the Dog," a tween dark comedy that was made into a movie, "Behaving Badly," starring Selena Gomez and Nat Wolff - though he's the first to admit he isn't a fan of the flick.
In 2014, Ric joined WOR and has barely had a day off since, but he says every flight is worth it.
Ric offered an exclusive interview with Wide Open Pets, giving us a behind the scenes look (and a few laughs) at what goes on in an airplane full of cats and dogs, and just how rewarding these "Freedom Flights" can be.
What made WOR decide to refer to the rescue missions as "Freedom Flights?"
Actually we did not come up with the term "Freedom Flights"... someone in the media coined the phrase and somehow it just stuck.
How many "Freedom Flights" does WOR average in a week, month, and year?
In 2016 we flew 140 separate flights, which averages over 11 a month and between two or three a week. This year it will be somewhere around the same - but because of our hurricane response using large cargo planes we are carrying far more pets than ever before.
How has your music career influenced your work with WOR, if at all?
I was often in bands, or producing bands that toured, and often found myself as the de facto road manager in the early days, so I was familiar with logistics of moving groups of people - and considering the sort of bands I was involved with the only difference between them and the animals we transport now is that they complained more. My musical career also allowed me to have the financial security to be a full-time volunteer at Wings of Rescue.
How many pilots donate their time to WOR in how many states?
We have approximately 15 pilots who have donated their time this year to fly pets for Wings of Rescue, and they hail from 9 states.
Your 2017 goal was to fly 10,000 pets to safety. Have you reached or are you close to reaching that goal?
We will eclipse 10,000 pets later this week.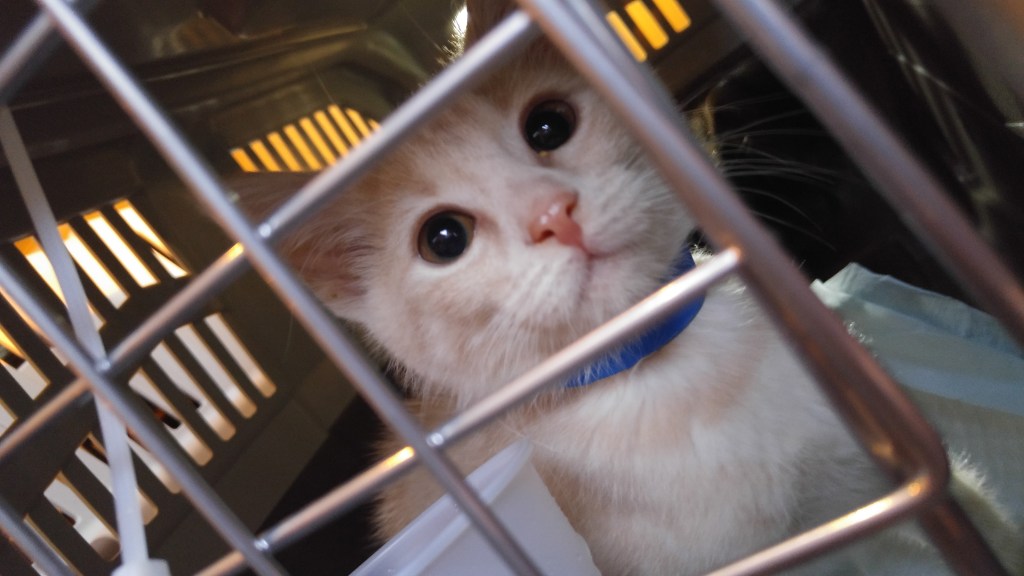 How has your life changed since beginning work with WOR?
It has totally changed my life - as Wings takes up 12 to 16 hours on an average day, but it is a rewarding endeavor because it never gets old when one of our plane's doors shuts and I know that another 40 to 200 pets who otherwise might not have seen tomorrow are now safe. There is a certain amount of sacrifice in that I no longer have much time to devote to my entertainment career - and I can't remember the last time when I just took a day off - but it's all worth it for me personally - and probably for the public - since I now rarely have time to turn out the noise that I have made in the past under the guise that it was 'art' or 'entertainment!'
Has WOR always worked with disaster relief missions or was this a recent endeavor?
Our disaster response started in September 2016, when we noticed that no one was helping the pets displaced by the flooding in western Louisiana. We were fortunate to meet an amazing group of people at Acadiana Animal Aid in Lafayette and together we were able to save approximately 600 pets who faced certain death from the flooding.

Seeing the need to fill a void, this year we came up with a plan with our friends at the Greatergood.org to be prepared for the hurricane season. We distributed crates to several strategic locations across the country and formed strategic partnerships with the Humane Society of the United States and the ASPCA to have a response ready once a storm hit. We are proud to say we were in the air within two hours of airports opening in the Harvey hurricane zone. We were able to get ahead of Hurricane Irma by flying pets out of the storm path before it hit. However, in all candor, we did not have the foresight to envision three Category 5 hurricanes in a row...but somehow we managed to respond to all three storms.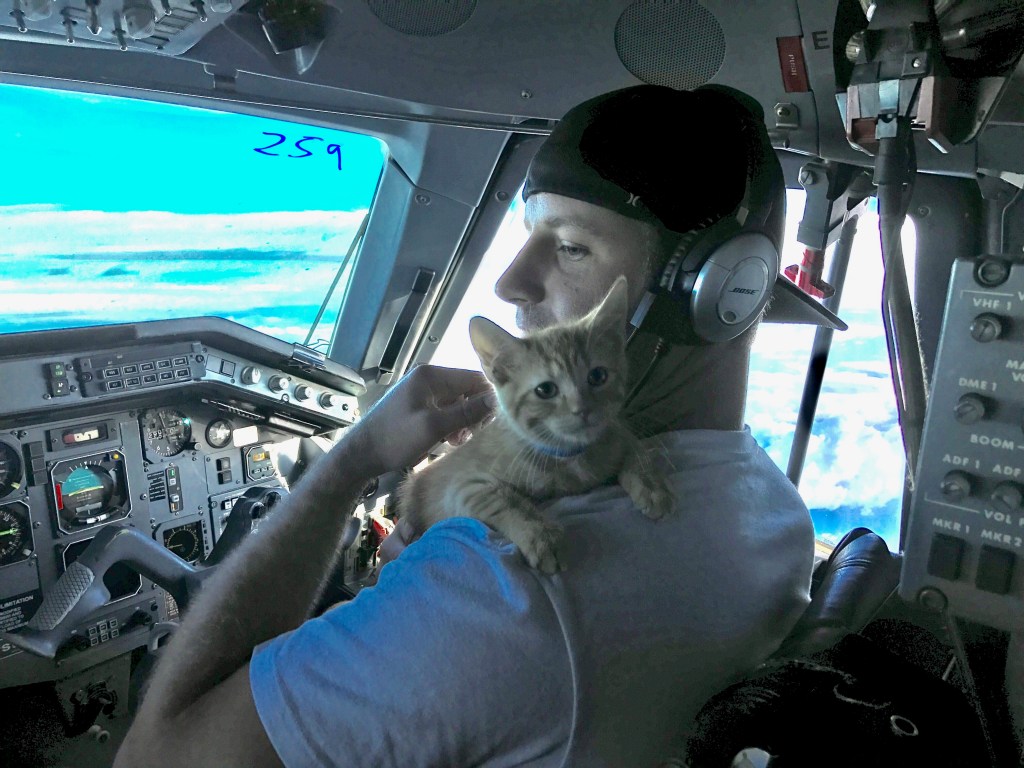 How can non-pilots volunteer with WOR?
We are based in Los Angeles - and have volunteer opportunities here for our flight support team. The positions aren't always glamorous - they involve loading planes and cleaning crates...but as we get to know our volunteers' capabilities, we do select some of them for the 'glamour' jobs of flying as escorts on our flights. We are also looking for a few capable people to help us with social media projects and website maintenance as well, which would be open to people around the world. For others not in Los Angeles, we urge them to volunteer at their local shelters - because these shelters supply volunteers for all our flights - and primarily because the shelter pets really need our help.
What impact do you think WOR had in the wake of recent hurricanes Harvey, Irma, and Maria?
I am extremely proud of our response to all three storms and I think we had a very positive impact. In Puerto Rico, I'm proud that on every flight we flew, we brought 2 ½ tons of emergency relief supplies - bottled water, medicine, pet food, baby food, diapers, women's hygiene products, batteries, generators, and the list goes on - into Puerto Rico and flew out with pets. Between the three storms, we were able to assist in flying over 4,000 pets to safety. I'm extremely excited about the next round of operations which will commence at the end of this week, when we start reuniting families with their pets who were left behind when the families were evacuated to the mainland but the airlines refused to carry their pets.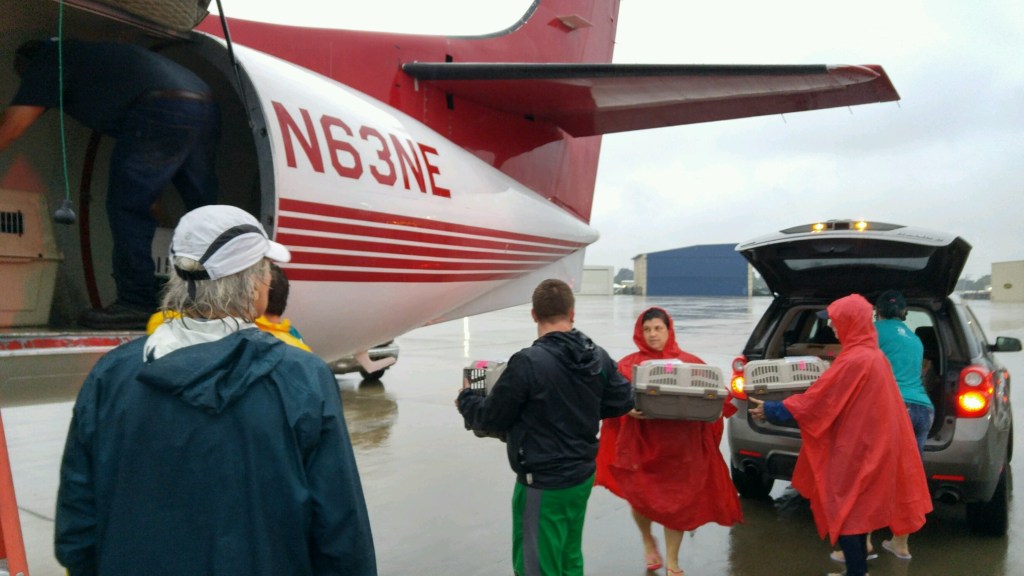 Anything else you'd like to add?
Wings of Rescue is entirely a volunteer based organization. None of us receive any financial compensation. We do not charge shelters for our services and we rely upon the generosity and kindness of our donors to keep flying. If you would like to join our Wings of Rescue Flight Support team, you can donate online at https://wingsofrescue.org/other-ways-to-give/ or by mailing a check to Wings of Rescue, P.O. Box 6045, La Quinta, CA 92248.
Wings of Rescue has an exciting road ahead of them, starting with, as Ric pointed out, reuniting Puerto Rico evacuee families with the pets they were forced to leave behind.
Be sure to follow Ric's recommendations to volunteer or donate if you'd like to see Wings of Rescue continue to be successful! And check them out on Facebook, Twitter, and Instagram.
What impact do you think Wings of Rescue is having on the homeless pet world? Share your thoughts in the comments below!
All photos via Wings of Rescue
WATCH NOW: Rocket the Dog Goes from Death Row to Search and Rescue Team
Enjoy the outdoors?
Sign up for daily stories delivered straight to your inbox.