Make sure you're ready to process that big buck this year.
Rather than take your whitetail, moose, or antelope to a butcher each fall, why don't you save some money in the long run by investing now in some high-quality meat processing tools?
By simply stocking up on a few items before we get too deep into hunting season, you can make the field-to-table process quick and painless this year.
Fortunately for you, we've compiled a list of the essentials you need to purchase to create your own wild-game processing kitchen.
Products featured on Wide Open Spaces are independently selected by our editors. However, when you buy something through our links, we may earn a commission.
Meat Grinder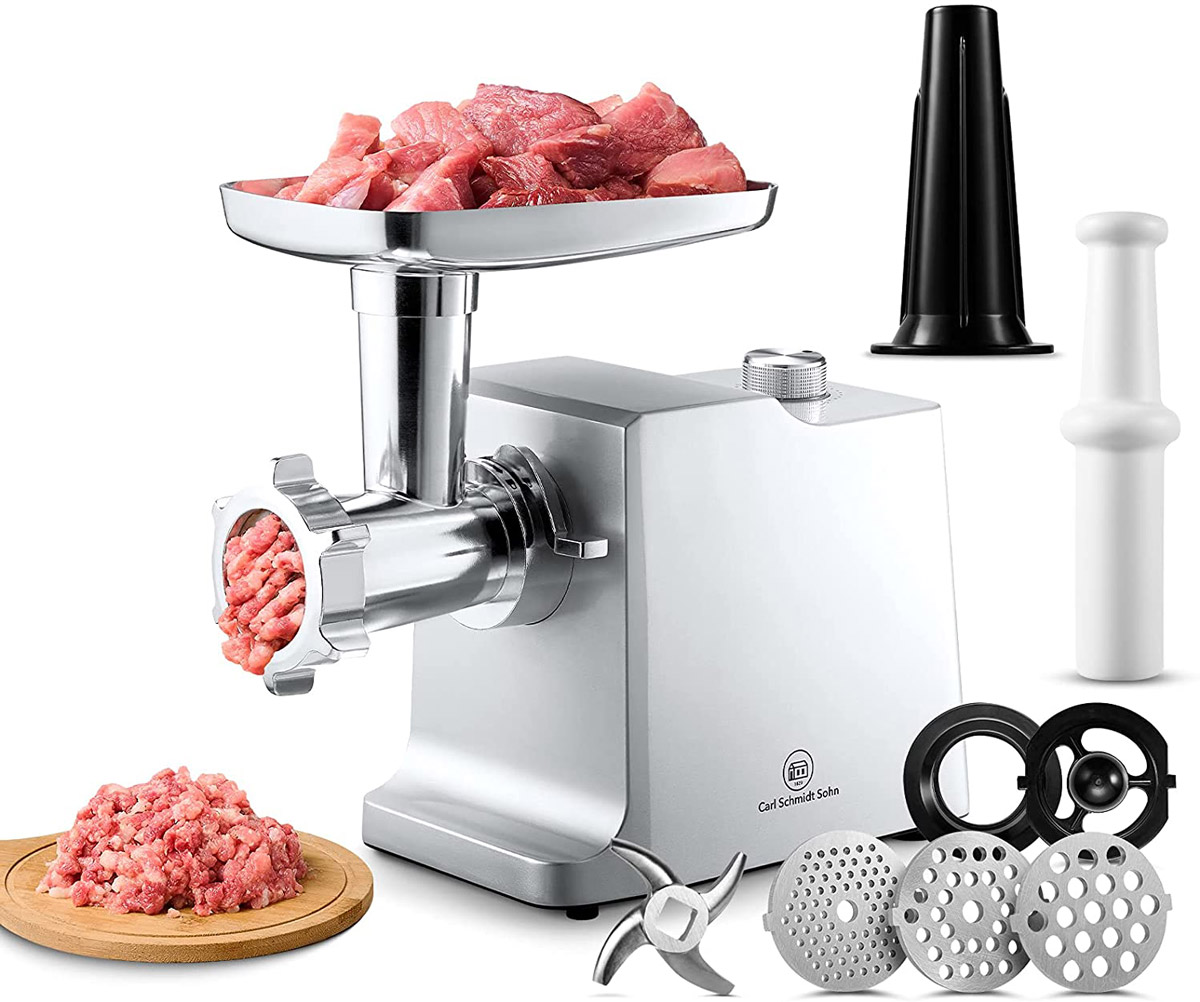 Once you've salvaged the tenderloins and other prime parts, you can turn what's left into ground meat for burgers, casseroles, sausage and snack sticks. The Cabela's Heavy-Duty Meat Grinder is a great, affordable option that comes with both fine and medium grinding plates. But if you'll be hauling home hundreds of pounds of wild game each fall, consider one of their commercial-grade grinders.
Jerky Gun

Take some of that ground venison and prep it for the dehydrator with a jerky gun. The Cabela's Jerky Gun comes in two affordable ratchet-system models, or you can opt for a heavy-duty, motorized jerky gun like Chard's Pro-Former.
Dehydrator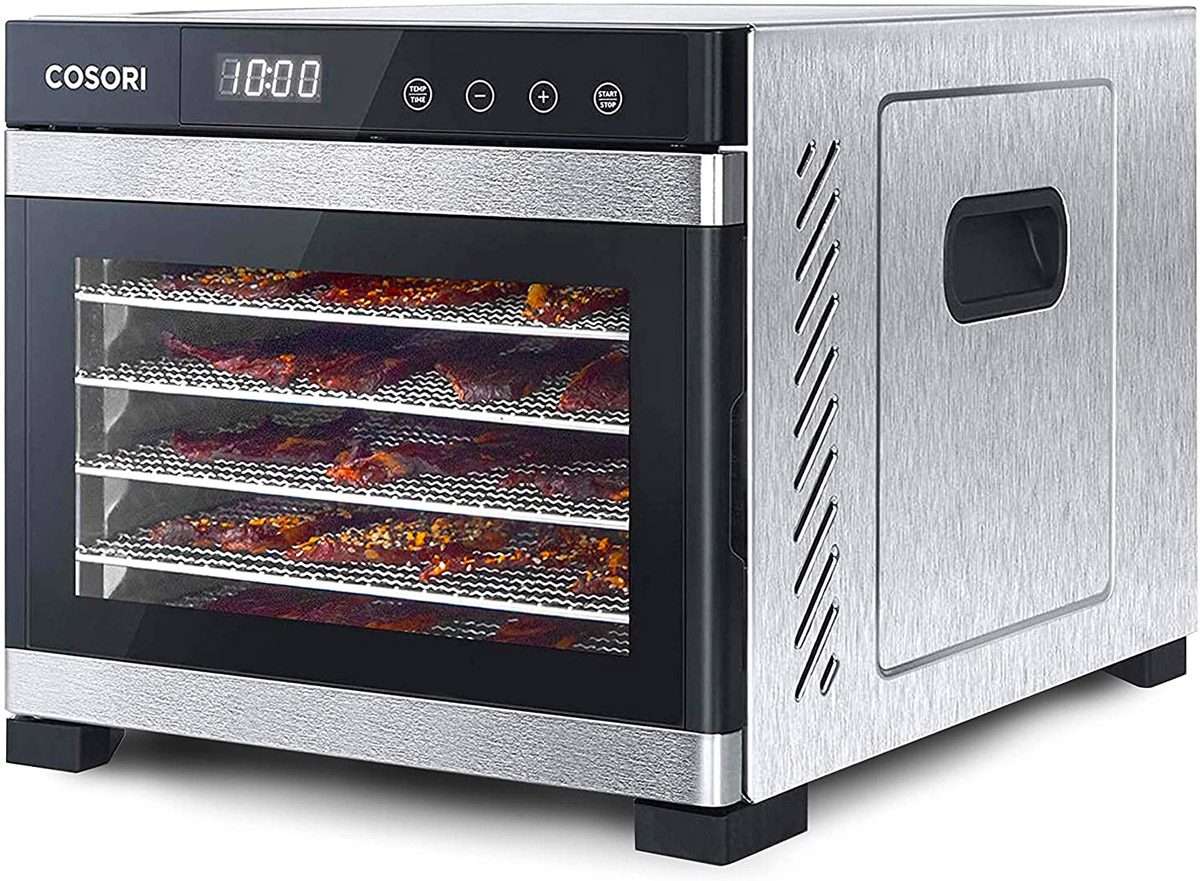 Whether you prefer what you piped through the jerky gun or the whole-muscle venison variety, a dehydrator is the best way to get your meat perfectly snack-ready. This 6-Tray Heavy Duty Dehydrator is great for a few pounds of deer jerky, while this Stainless Steel 16-Tray Digital Dehydrator can handle much more meat.
Sausage Stuffer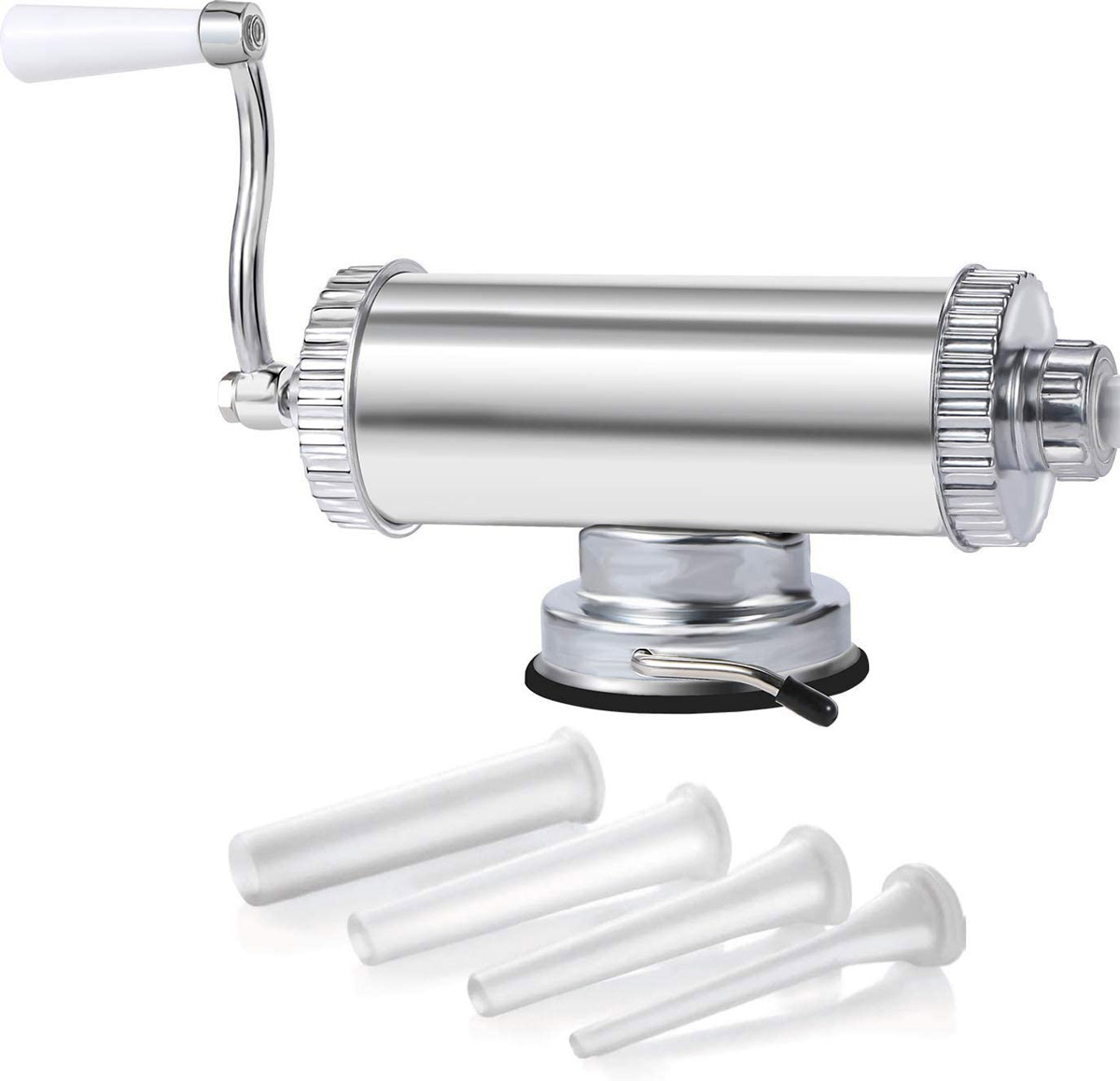 Make your own wild-game sausage for summertime grilling with an easy-to-use stuffer. Mix in some pork fat and add cheese or jalapeños to kick up the flavor or create your own chorizo, bratwurst and summer sausage. The Heavy-Duty Sausage Stuffer from Cabela's can hold 6 pounds of meat and is easy to clean.
Wild Game Meat Seasoning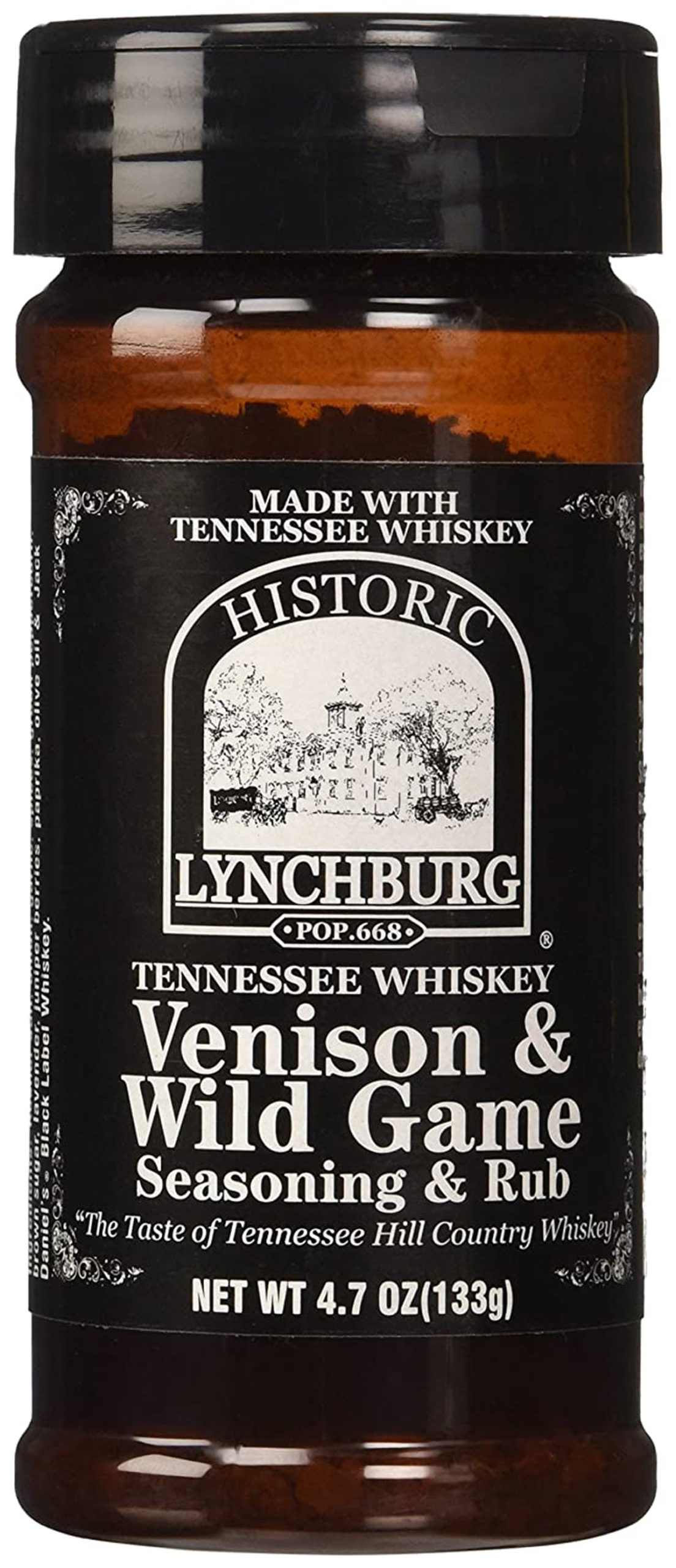 What is jerky without someone teriyaki flavor or venison sticks without a little kick? For adding flavor to all your wild game creations, check out Hi Mountain Seasonings. From sweet to spicy and everything in between, Hi Mountain has seasonings, sauces and marinades for any type of meat. Many of their products are available on Amazon.
Smoker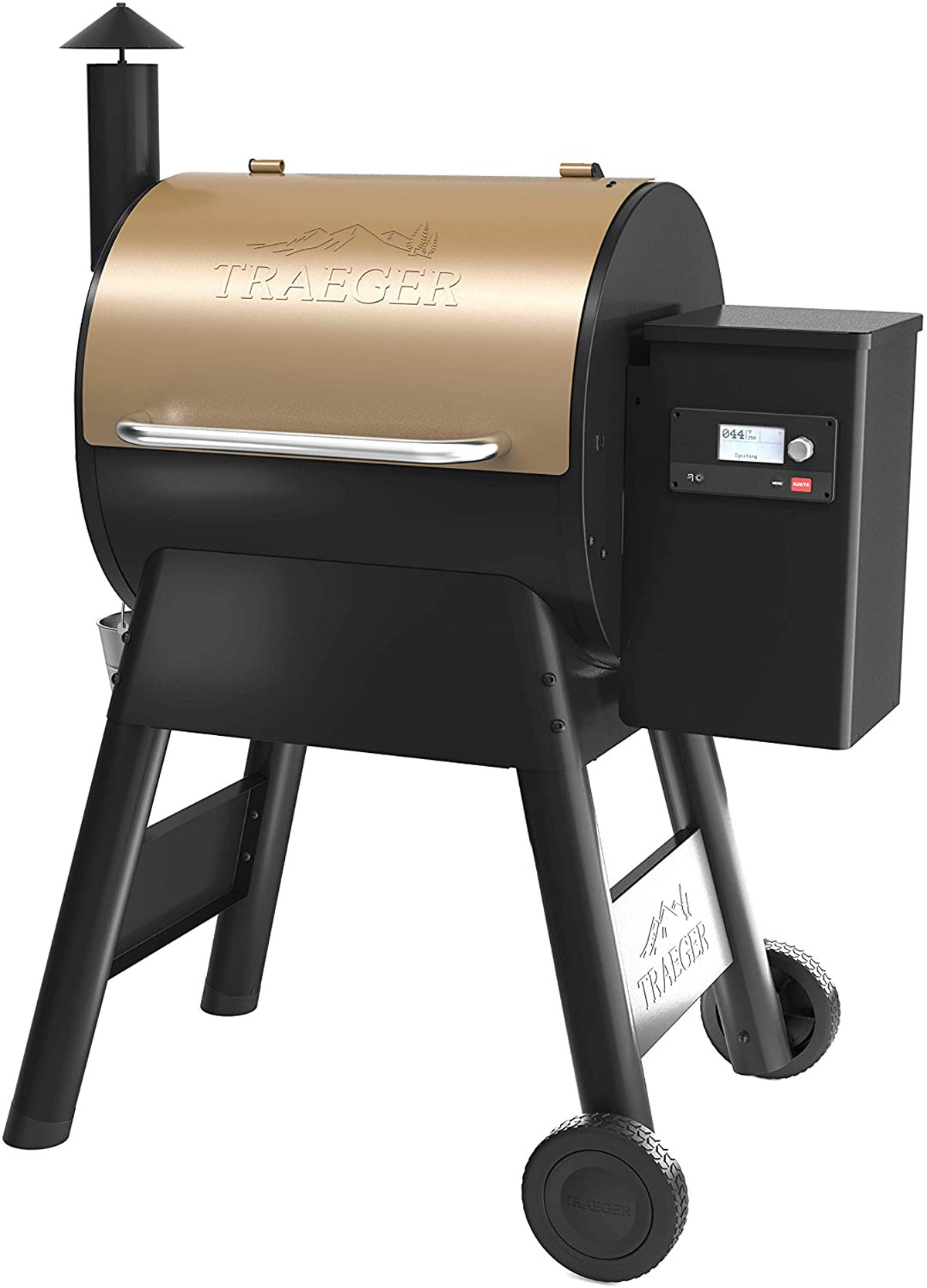 For that genuine smoky flavor in your jerky, you'll need a solid smoker, which is also great for smoking a full backstrap and summer sausage. You can go as basic as a compact electric smoker or all out with a Traeger.
Meat Slicer

Thin-slice smoked meat from your wild turkey and other game animals for deli cuts without the added chemicals. Chard's 8.6'-Inch Heavy Duty Electric Slicer is commercial-grade breeze through large cuts of meat and has several safety features built in.
Vacuum Sealer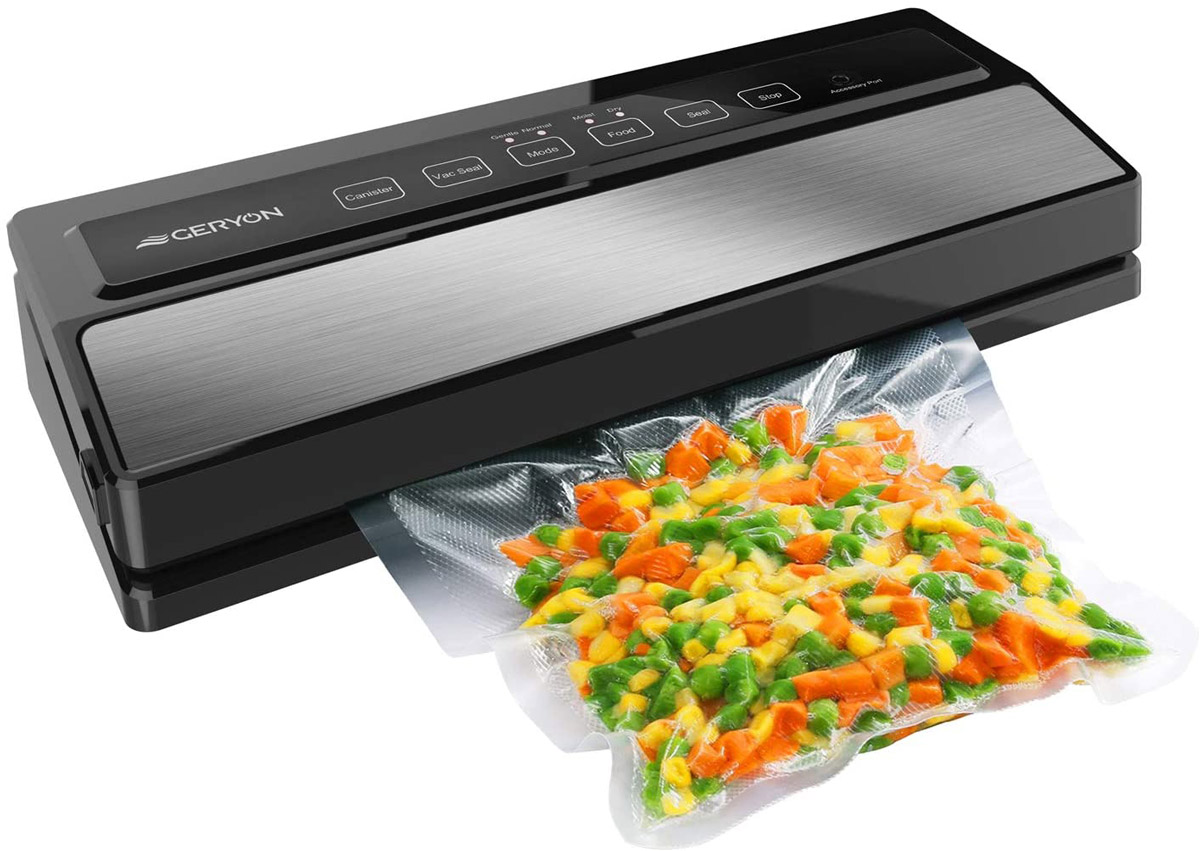 You likely won't eat your way through an entire whitetail in a matter of days, so you'll need to preserve freshness by vacuum packaging and freezing the meat. This 15-Inch Commercial-Grade Vacuum Sealer will make fast work of protecting your haul with continuous sealing technology and multiple modes.

Products featured on Wide Open Spaces are independently selected by our editors. However, when you buy something through our links, we may earn a commission.
NEXT: CHARD DIGITAL DEHYDRATOR AND ELECTRIC JERKY SHOOTER REVIEW
Enjoy the outdoors?
Sign up for daily stories delivered straight to your inbox.