We went to Facebook to see what the average person is spending on a deer shoulder mount around the U.S. See what people might have paid in your area.
Editor's note: This post was originally published in July, 2018.
Hunters are a different breed. I mean, we absolutely love putting dead animals on our walls and will pay a pretty penny to have it done the way we like.
It is rather astonishing, especially since there is a good chance once we pass away, our kids will sell our mounts at a rummage sale for just a few dollars. Let that sink in for a bit.
Even if it isn't a B & C trophy, it's still cool to get a mount of an important harvest.
Memorializing a deer head and admiring the antlers forever is an exciting idea, but finding good taxidermy work isn't always a walk in the park. Sometimes you're limited to the businesses in your area, and if deer hunting isn't a huge hobby, then receiving a quality mount can be tough.
On a social media page (all the images below are screen shots from a public Facebook page), we asked the hunting community a question, along with a picture of a whitetail deer mount:
"What is the typical cost of a deer shoulder mount in your area?"
The answers that came through are all below. The mount cost is different in a lot of different areas.
Maybe this will help you find what range you might want to pay for a whitetail shoulder mount, compare pricing that you have been paying in the past, or maybe just something to read to pass some time.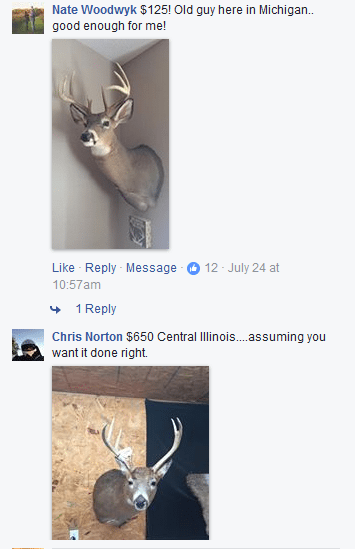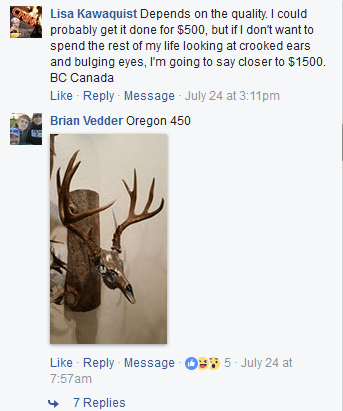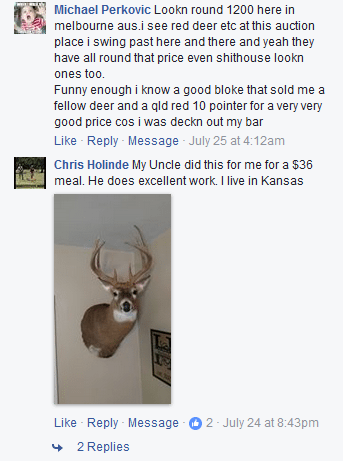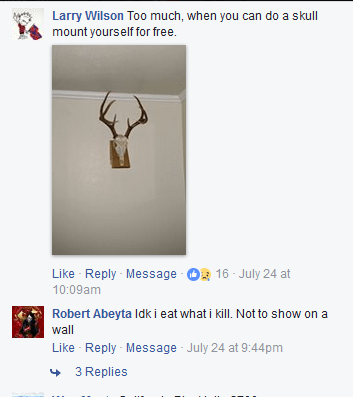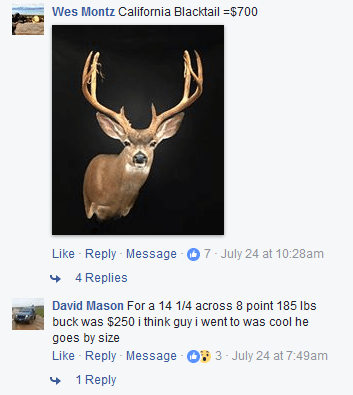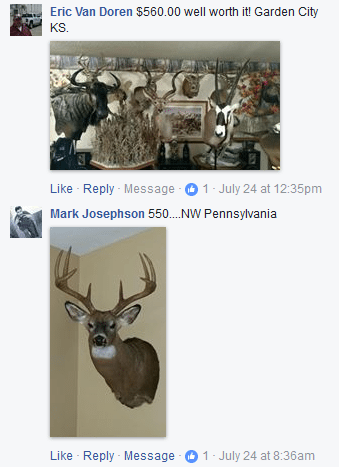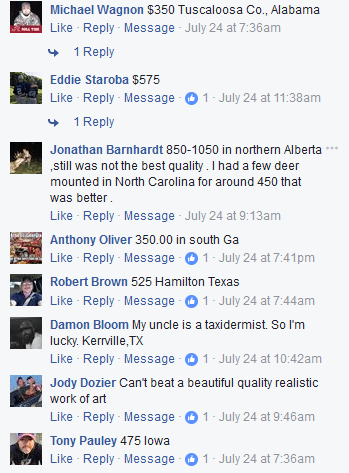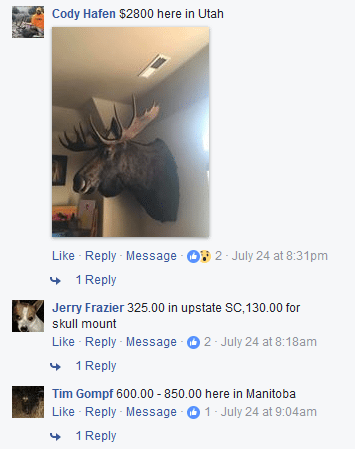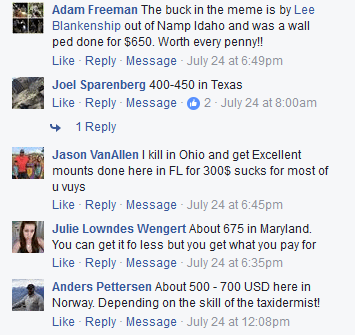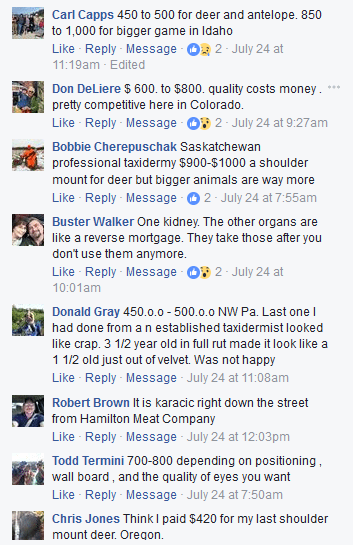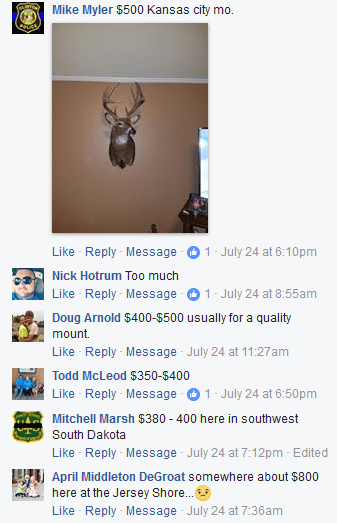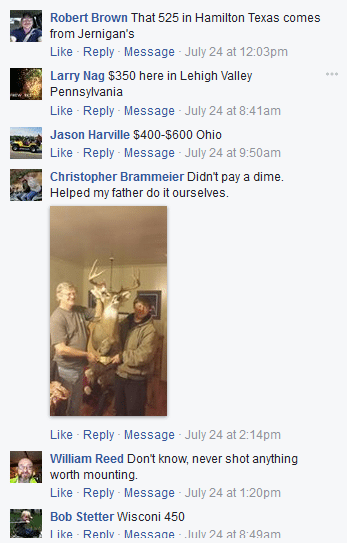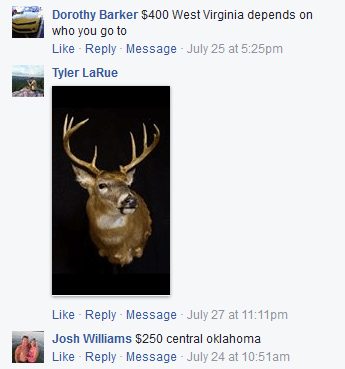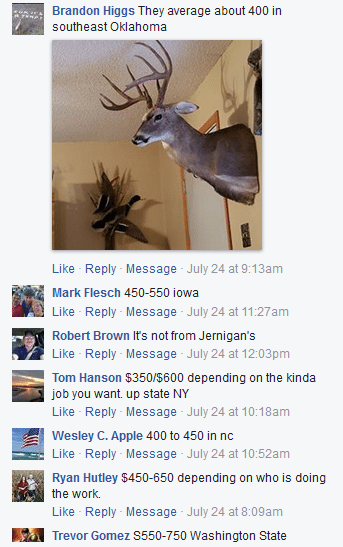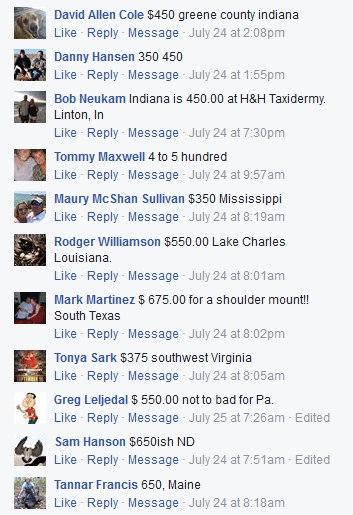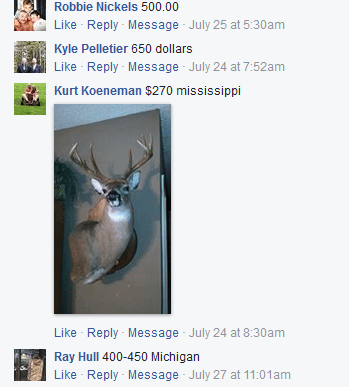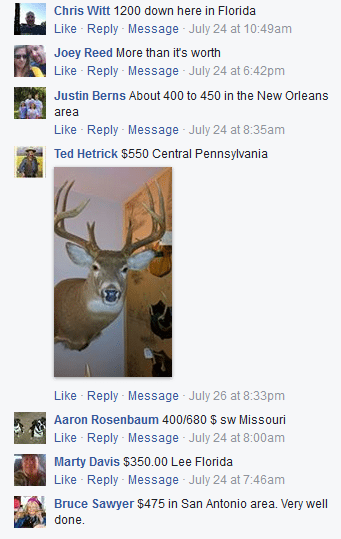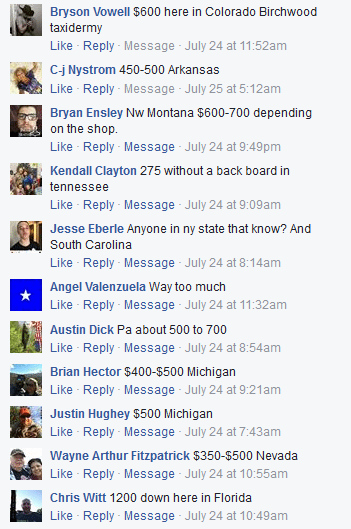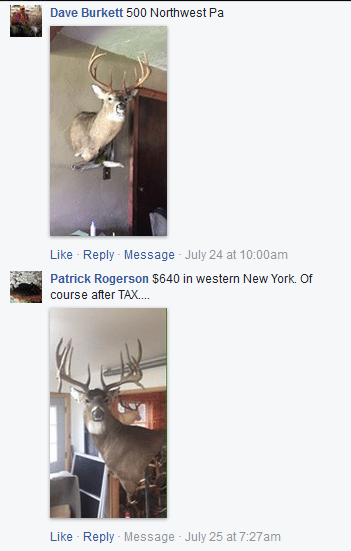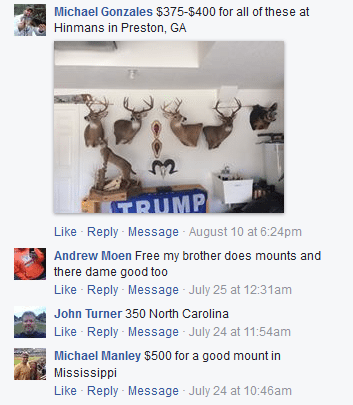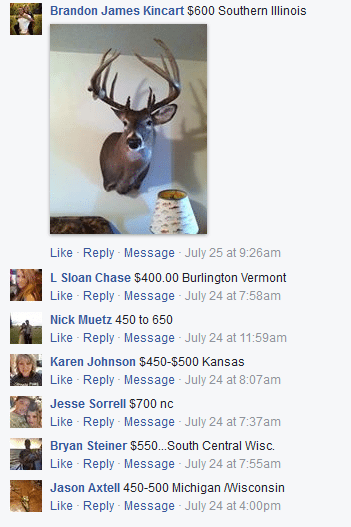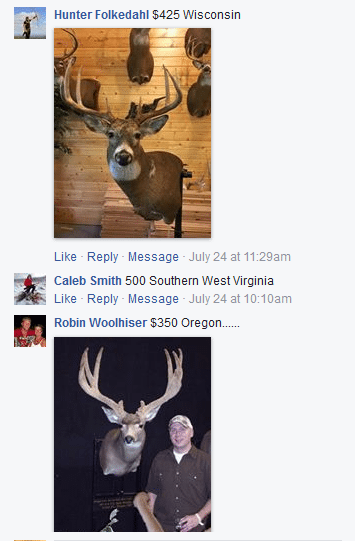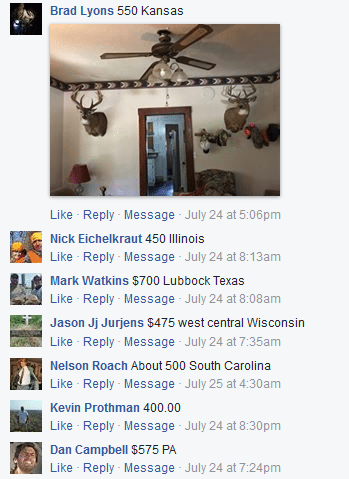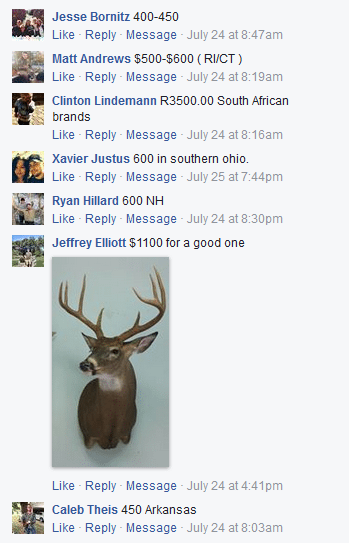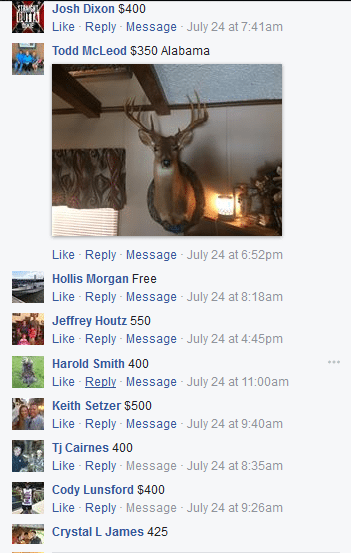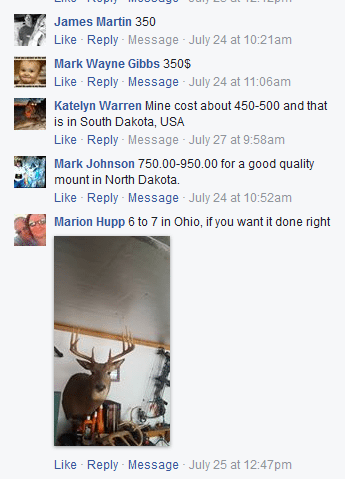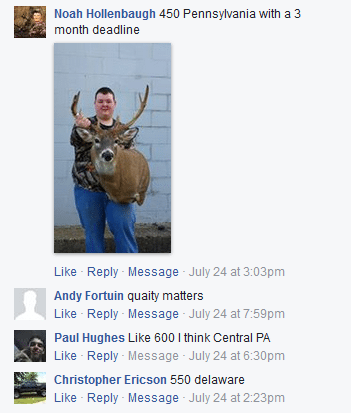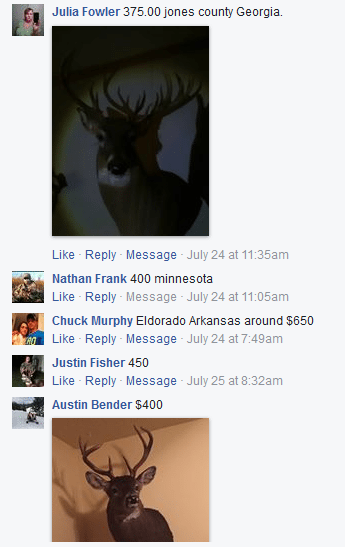 As you can see, the taxidermy prices you pay can depend on many factors and can vary widely. It all depends on what you want to pay and what kind of good work you want done for your wall hanger.
Good taxidermy doesn't come cheap
The mean price appears to be somewhere around $400, give or take, but the variety of answers is pretty interesting to read through. That's naturally going to be more expensive than a European mount, or just an antler mount, but a life-size and accurate shoulder mount can be one of the coolest ways to preserve the memory of last year's buck.
There's no easy way to find a great taxidermist, but knowing how much others paid for a deer head mount can go a long way.
NEXT: TEXAS IS STILL LOSING THE WAR ON FERAL HOGS
WATCH