The fourth most congested city in the U.S. is about to have Waymo's driver-less cars on its streets.
Waymo has announced Atlanta as its 25th test city.
Now entering its ninth year, Waymo has already deployed over 600 LiDar-equipped Chrysler minivans to map the streets of Georgia's largest city in preparation for full-scale autonomous vehicle testing.
Hello ATL! Metro Atlanta is the next stop for Waymo's test program. Now that we have the world's first fully self-driving vehicles on public roads in AZ, we're looking to take our tech to more cities. pic.twitter.com/YFLvxkVMMd

— Waymo (@Waymo) January 22, 2018
Georgia governor Nathan Deal is proud of the news.
"With our talented workforce and legacy of innovation, Georgia is at the forefront of the most dynamic, cutting-edge industries like autonomous vehicles," said Deal in a statement. "We are thrilled to welcome Waymo to our state because fully self-driving vehicle technology holds tremendous potential to improve road safety, and we are proud Georgia is paving the way for the future of transportation."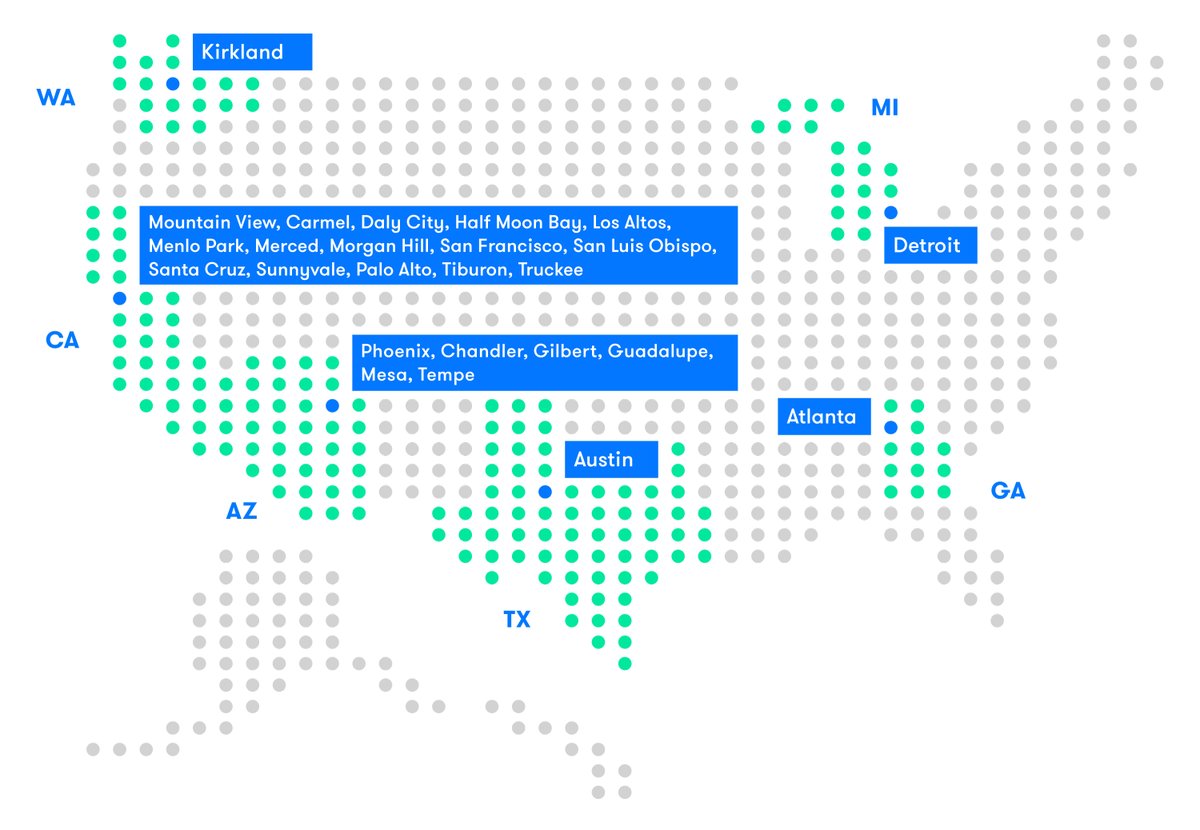 As of Nov. 2017, autonomous vehicles deployed by the Mountain View-based company have covered over four million miles. Its move to Atlanta comes after ongoing testing in Austin, Phoenix, and the Bay Area.
NEXT: WATCH THE NEW 2019 RAM 1500 TRUCK REVEAL FROM THE DETROIT AUTO SHOW
WATCH: Ford and Domino's Designed a Self-Driving Pizza Delivery Car
Enjoy the outdoors?
Sign up for daily stories delivered straight to your inbox.