Ladies and gentlemen, meet the Hellcrate!
Ever since the Dodge Challenger Hellcat was introduced, gear heads have been dreaming up ways to stuff this 707-horsepower engine into their project car.
Well, the higher ups at Chrysler have been doing the same thing, and the automaker just announced that it will offer a Hellcat crate engine package, also known as the Hellcrate.
Fittingly, this Hellcat crate engine was announced at SEMA giving enthusiasts access to the amazing 6.2-liter supercharged HEMI V-8 rated at 707-hp and 650 lb-ft of torque. It was designed for use in pre-1976 vehicles (street and off-road applications only - no marine), and it is recommended for use with a manual transmission.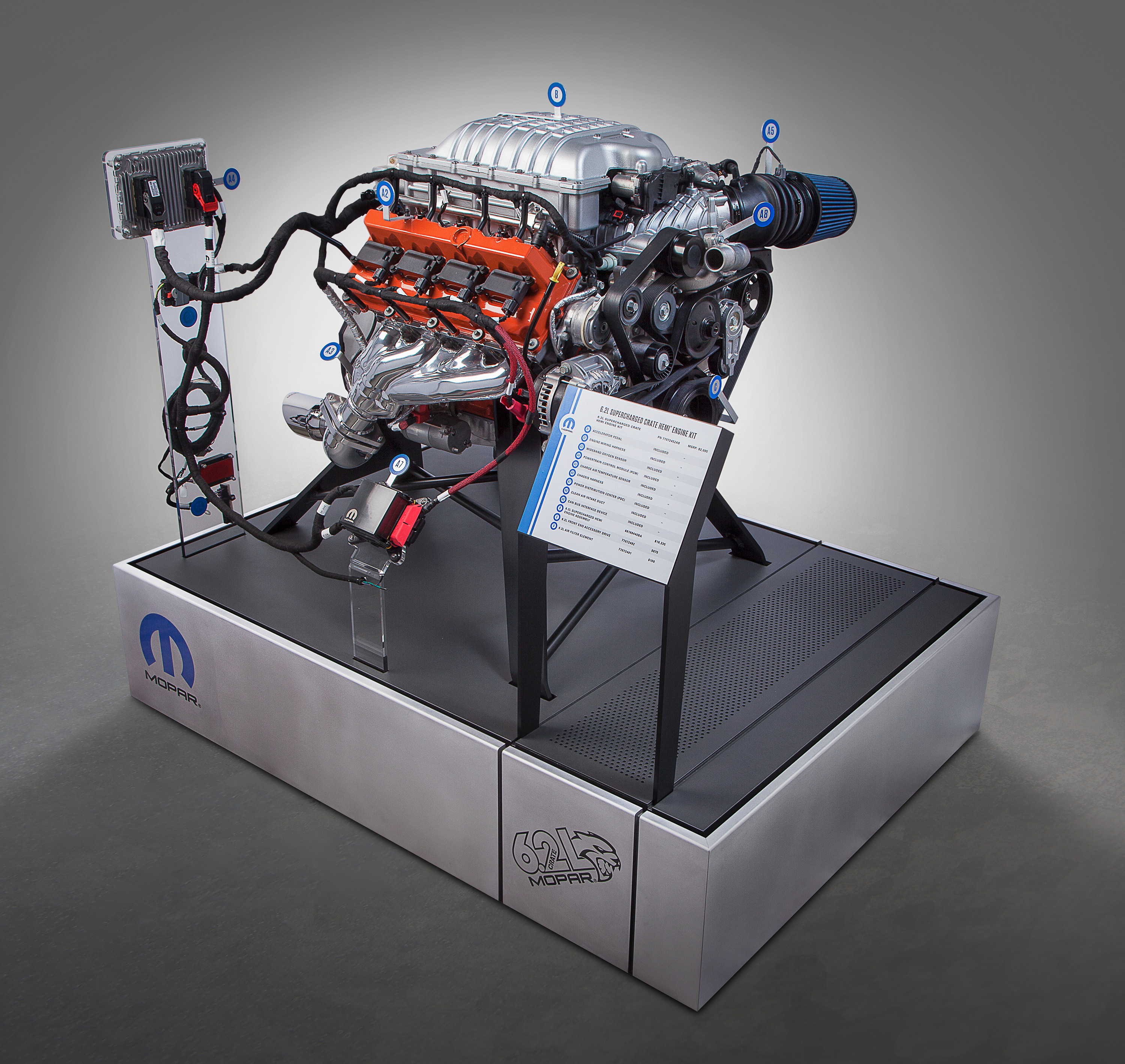 The engine itself comes fully assembled with a retail price of $19,530, and there's also an engine electronics kit for an additional $2,195 that comes with everything needed to "plug and play."
These include a powertrain control module (PCM), power distribution center, engine wiring harness, chassis harness, accelerator pedal, ground jumper, oxygen sensors, charge air temperature sensors, and fuel pump control module.
Furthermore, a Front End Accessory Drive kit will also be available with items such as alternator, power steering pump, pulleys, and drive belts.
Pricing for the accessory drive kit has not been announced, but when the Hellcat crate engine and engine electronics kit are purchased together - retail price of $21,725 - buyers will get a full three-year/unlimited-mileage warranty.
NEXT:TOP 5 MUSTANGS FROM SEMA 2017
WATCH
Enjoy the outdoors?
Sign up for daily stories delivered straight to your inbox.