Wag! is one of many dog walking apps created to make our lives easier. But losing dogs is not in their business model.
As reported by The New York Post, Wag! dog walkers lost three dogs in the past month in New York City. Rescue Chihuahua Norman escaped his harness and ran off Friday night during his walk and hasn't been seen since.
"[The walker] felt a tug and turned around and he was slipping out of his harness...I also think she was looking at her phone. They take a photo for their report card. They also do posts when they pee and where they poop. They shouldn't be on their phones at all." Norman's owner Nicole DiCarlo said.
In addition to Norman, a Cane Corso and Chihuahua-Dachshund mix also gave their walkers the slip but were found alive later on. Wag! launched a search effort and the Cane Corso was found two weeks later by neighbors, skinnier and likely terrified.
Founded in 2014, Wag lets clients hire dog walkers through an app similar to Uber and Rover. When interviewed by The New York Post about the screening done for the dog walkers they hire, spokesperson Dini von Mueffling reinforced their "dog knowledge" test:
These tests are difficult, and the majority of applicants do not pass them."
These incidents of lost dogs are not the first reported for this dog walking app, though.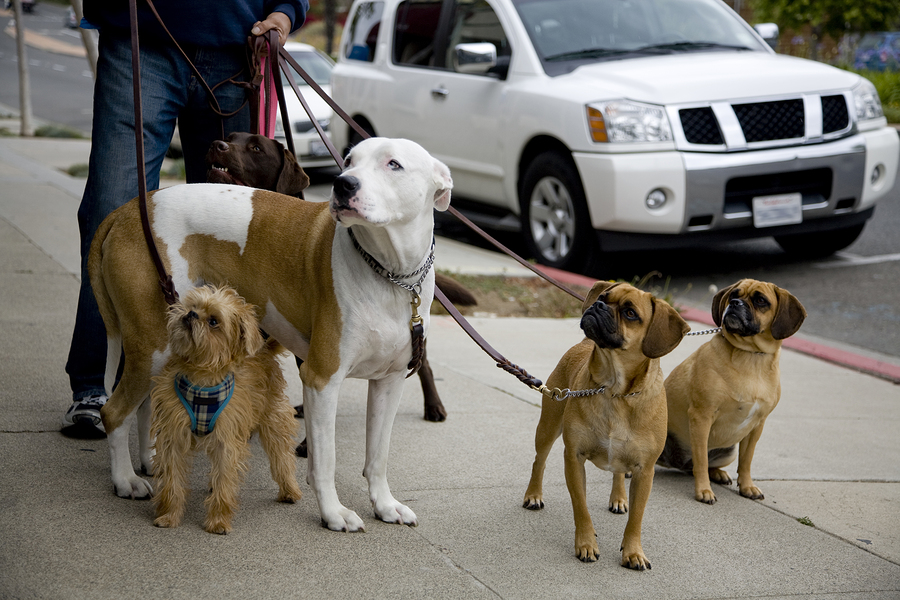 Teddy, a dog that went missing in Brooklyn while under the care of Wag! is another story The New York Post reported on back in December 2017. Teddy is a black Jindo mix who was rescued from a Korean meat farm, only to be lost in Prospect Park by a dog walker. His owner Kane Giblin recalled:
"I was so stunned that I didn't react, and then halfway through the call, I burst into tears — I was sobbing."
The Wag! site talks about the extensive process the company goes through to ensure the walkers are screened and savvy when it comes to safety, including the use of live GPS tracking.
"We thoroughly vet and test all our walkers on dog-handling experience to ensure you get top quality people you can trust, and feel comfortable with walking your dog."
Each client receives a report card and walkers must have dog-handling experience.
There are numerous on-demand dog walking services now available similar to Wag! When dog owners request a walk on the Wag app, it pairs them with a Wag walker nearby. The walker then shows up, walks the dog, and drops him off safely at home which is unique to this particular service.
Wag! co-founder and founding CEO Joshua Viner and his brother Jon founded Wag! with the mission to make it easier to own a dog while maintaining a full-time job.
Top Wag! locations include Austin, Los Angeles, San Francisco, Chicago, Sacramento, Phoenix, Boston, and New York City. The service is also available in Nashville, Louisville, Albuquerque, Houston, Washington D.C., Omaha, Denver, and more.
Would you hire a Wag dog walker after reading this story? Has a dog walker ever lost your dog? Please let us know in the comments below!
WATCH NOW: 6 Dogs Most Prone to Separation Anxiety
Enjoy the outdoors?
Sign up for daily stories delivered straight to your inbox.