Just when you thought you'd seen it all in vehicles, Volvo introduces the new Ambience Concept.
Dubbed the S90 Ambience Concept, Volvo cultivated this sedan to be the "industry-first sensory experience that synchronizes visuals, sound and scent to redefine in-car luxury."
This concept is based off the S90 Excellence executive sedan, and it made its first official debut at the Beijing Auto Show in China mid-April.
The Excellence trim already places its main focus on the chauffeured passengers in the back, and the Ambience Concept helps enhance their in-car experience.
Since the backseat passengers are the priority, the front passenger's seat is completely removed from the equation to allow for greater room for those in the back.
The vehicle's ceiling is able to transform—quite literally—into one of the included seven visual themes. These include the Northern Lights, Scandinavian Forest, Swan Lake, Archipelago, and Rain.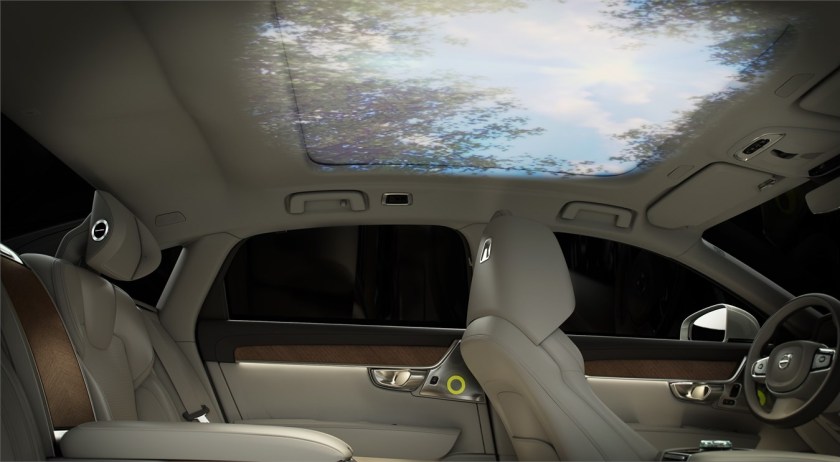 A Nocturnal theme for resting is also offered, as is a Freedom theme for a "boost of fresh and uplifting energy."
Each theme comes with its own visual, sound, and scent. The synchronized audio flows through the Bowers and Wilkens audio system; speakers are integrated in the headrests for a more profound experience.
The unusual (but intriguing) factor in play here is scent. There are four scents created by Byredo to choose from, and it is then emitted from a portal in the center console.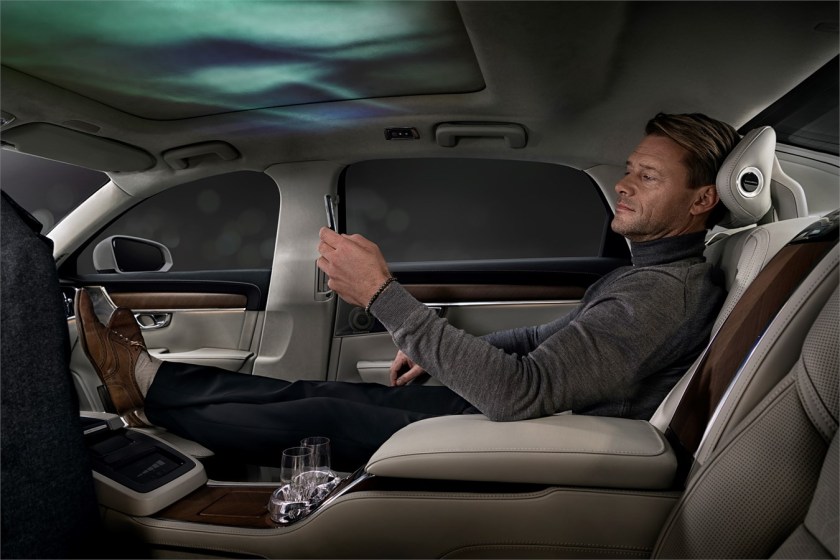 Riders get to choose their desired theme via the intuitive smartphone app.
If you're wondering if you'll get to test this new Volvo car out (honestly, who wouldn't be?), you may have to wait some time.
According to Volvo, "While the S90 Ambience is launching as a concept, Volvo Cars has the ambition to make it available in S90 Excellence production cars, to enhance its Excellence offer, especially in China."
Volvo created the S90 Ambience Concept mainly for its China market, so as of yet, the chances of it coming to the U.S. are looking slim.
NEXT: MCLAREN AUTOMOTIVE CELEBRATES 5,000TH CAR SOLD IN NORTH AMERICA
WATCH