Who else is thinking about how much bacon that is?
It's not very often you spot a monster hog sauntering through your neighborhood. But if you live in Alabama, we're fairly certain the odds of it happening increase dramatically.
This was the case for Angela Rena, who spotted this huge hog Oct. 26 as it was strolling through her Phenix City neighborhood. She uploaded the following images and videos to her Facebook page, and it's no surprise they've garnered quite a bit of attention since then.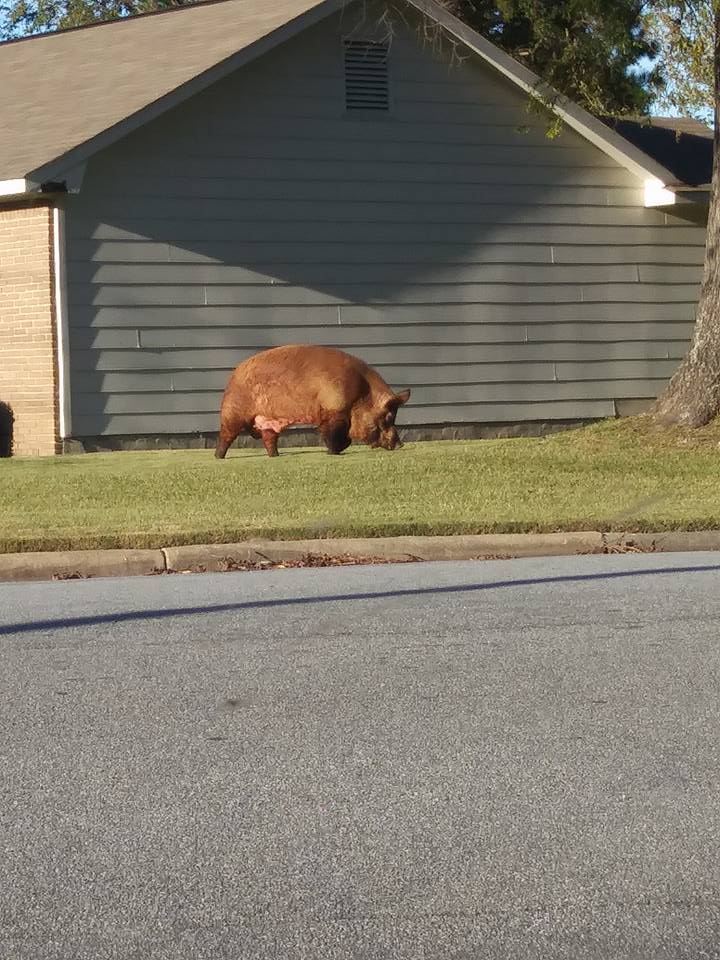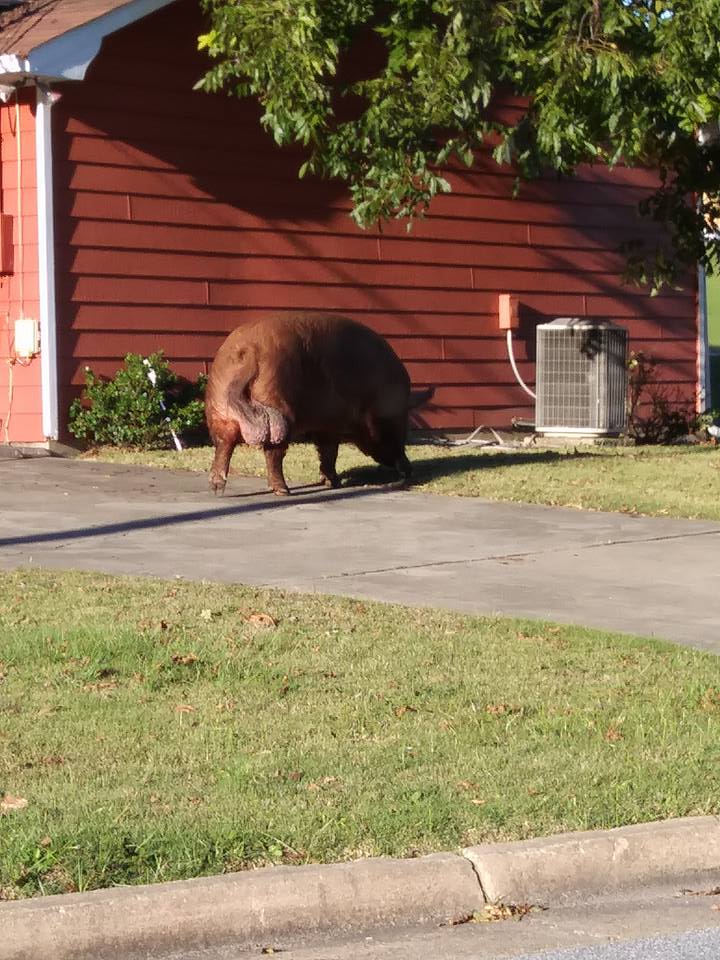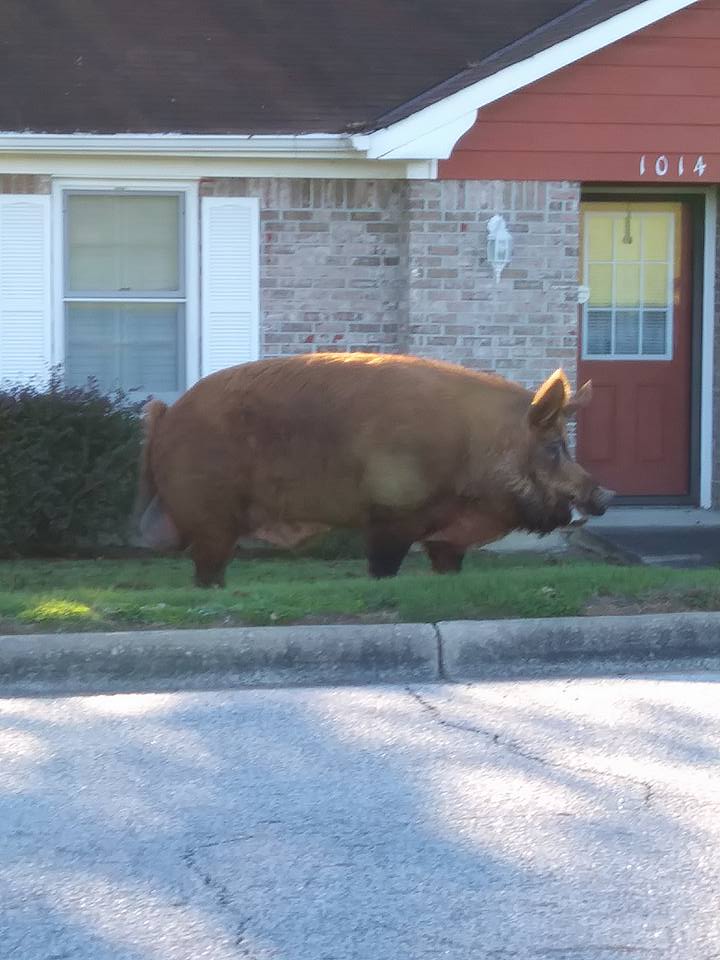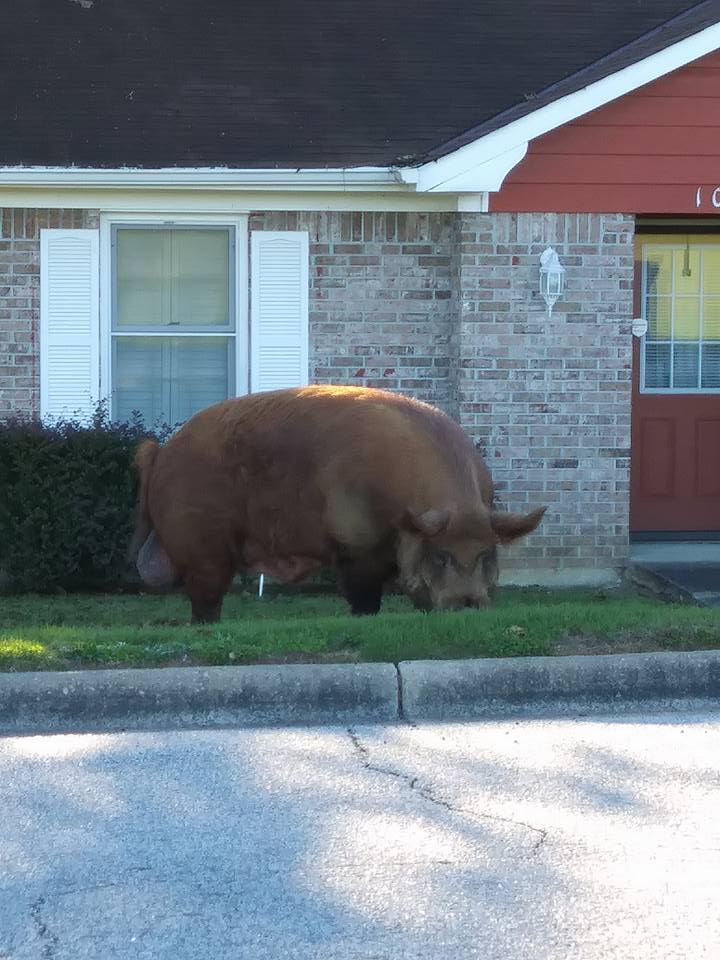 And here's a short video clip Rena filmed:
"I was in Fontaine Park in Phenix City. I'm not sure if anyone called Animal Control," Price said. "I just had to turn back around and take some pics. There were a couple cars slowing down looking as they were leaving Fontaine Park."
Only in Alabama, right?
Now who wants to take a guess at how much this monster hog weighs?
Images Courtesy of Angela Rena/Facebook.
Did you enjoy this post? CLICK HERE to view more article by Justin Hoffman. You can also check out his Photography Site Justin Hoffman Outdoors, as well as follow him on Facebook Justin Hoffman Outdoors, Instagram hoffmanoutdoors, Twitter @HoffmanOutdoors, or subscribe to his YouTube channel Justin Hoffman.
NEXT: VIDEO - RAW EMOTION FLOODS OUT AS HUNTER HARVESTS HER DREAM BUCK