Here are eight good ways to recharge your upland bird hunting skills.
Hunting upland birds is not only a great way to learn where your shooting skills are, but also a great way to learn what it means to be defeated. Both dogs and men can overrun birds, flush them too soon, and watch them fly through the cover and disappear, making for quite an undesirable situation.
One thing that we all strive to do in the field is to at least enjoy the experience, especially when it comes with your four-legged friend and hunting companion. Upland bird hunting is where many of us cut our teeth when it came to the hunt, and the lessons that we learned have stayed with us for a lifetime.
The most enjoyable hunts come in the form of successful ones, but everyone needs a refresher to stay effective in the field. Sometimes even the simplest things can make all the difference when it comes to taking our shotgun for a walk, usually long before we shoulder it, and sometimes even after.
The truth is that we're preserving and continuing a tradition and a lifestyle that we started as kids and have the greatest desire to take far into maturity. We must remember that it takes endurance and willpower to trek the coverts that our favorite birds haunt, knowing that we'll have a much better hunt if we're in decent physical shape.
So what can we do to ensure a quality hunt as we try to fill up the tailgate with birds? Here are some tips.
1. Be Patient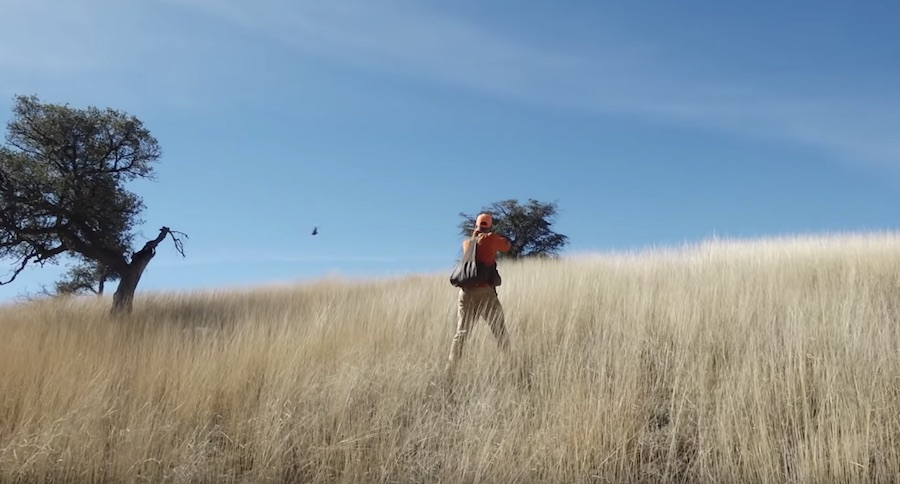 It's so easy to get excited for an upland bird hunt, especially if you've hunted the area before and had success. Ask anyone who has hunted over a finished gun dog and they will tell you that the excitement is never finished. From the moment you reach for the kennel door, their spirit is contagious!
When it comes to the actual hunt, don't overrun the area. If you feel yourself starting to move too quickly, zig-zag a little more, especially when grouse hunting. Stop often and keep yourself ready. For more open-field hunting for pheasant, you will get birds that fly on the outskirts of your safe shooting range, meaning that you will have to pass and wait for a good clean shot to present itself later.
Mark where the bird went and keep that info in the back of your mind. Don't forget that many times multiple birds sit together and if you begin to move too quickly again, they'll either run or pop out of range again.
2. Safety First
Whether you're woodcock hunting, ruffed grouse hunting, quail hunting, or going after any other birds such as chukar, they'll often give lower, passing shots and many times do so in a reasonable amount of cover. This means a quick response is needed from the shooter in an area where the line of sight is restricted and the shot is sometimes only chest high.
Knowing where your hunting partners and dogs are is especially important in these moments, and nothing helps more than some basic blaze orange. Sure, it's not the law everywhere, but scanning through the woods and seeing that color sticking out in your line of sight ahead of time will let you know that a certain shot may have to be passed up for safety reasons.
3. Use the Right Boots
The proper hunting boots are meant to match the terrain that you will be walking. In hilly areas, lug soles and leather uppers are always good to start with, but for an all-around upland hunting boot opt for an oversized X-shank system. That will help distribute weight over your entire foot, which in turn promotes stability and comfort during long days and over lots of miles.
You'll want GoreTex or something like it to keep your feet dry and certainly a good deal of abrasion resistance, but maybe one of the easiest ways to take care of your feet is with the right pair of socks. Moisture wicking technology is great, but don't go too heavy for the early season. As you get further and deeper into the winter, the right socks with the right boots will keep you comfortable all day.
4. Stay Under Control
This goes back to being patient and waiting out your game, but it also speaks to the way that you conduct yourself under pressure. One symptom of this is trying to keep pace with a good dog or pair of dogs. We are generally talking about the pointing breeds and not so much the flushing variety. Flushers definitely need to work closer than pointers as their job is to get birds into the air for the hunter and then make the retrieve, whereas pointers can range out for some distance, locate a scent trail, and have a shot opportunity readied for you.
Giving them time to do their job is the key, and having the patience to wait until the time is right for the flush and the shot is paramount.
5. Pick Out a Bird
Or perhaps we should say pick a bird out of a crowd. One of the most difficult things to do when upland bird hunting is to set your sights on one bird when many flush at once. Since it's easy to get confused by all the action, it's also easy to rush the shot.
It comes down to a calm demeanor and a solid eye, but it still has a lot to do with the mount of your shotgun on your shoulder. Rushed shots are usually the biggest negative outcome of a bad mount. Ideally, you should pick out a bird that is on the edges of a multiple flush.
One thing that I used to do (which drove my mom crazy) was to go outside with my unloaded scattergun, sneak up to her bird feeder, and flush the birds all while trying to pick one out of the crowd. It's a fun way to get over the intimidation of the group flush.
6. Be Ready to Move for a Point
Dogs are a threat to the birds they've gotten on, so if the hunter doesn't quickly get to the dog's point and flush it, then the bird is likely to run off. This is especially true for coveys of birds since many won't wait and break before a shot can be had.
You should be ready to aggressively move past a finished gun dog, since it is trained to hold tight for the flush and the shot, until the bird or birds are in the air. It sounds counterintuitive to say, but when hunting with pointing breeds, you now become the flusher and you need to be ready to do it.
7. Choke and Load Choices
When hunting quail, woodcock, and most off the grouse species, you will generally get closer shots and therefore need to choke your barrel accordingly. For these close-range birds usually cylinder or improved cylinder chokes work well as they put more pellets on target at the distance of 25 yards and in.
For pheasant and chukar, which need more reach, modified chokes get more pellets in the target area at higher distances. As we all know, applying a full choke and in most cases an extra-full choke for turkey hunting is the standard.
As far as shot size choices go, make sure to consider that hunting migratory game birds comes with the responsibility of using non-toxic or steel shot loads. The smaller upland bird species fall easily to the small shot sizes starting in the six to 7-1/2 range, which as a bonus have more pellets in the shells due to their smaller size.
For pheasants, stick with shot sizes in the two to four range, high brass 2-3/4" shells.
8. Stop and Go Grouse
Hunting for any of the grouse or partridge species is a lifelong love affair for many, and for most of us, it started without the help of a dog. In those days it was not only important to find an area that held birds, but then to find a way to get them up and shoot them down.
After a lot of years and a lot of trial and error, we found that slowing down and spreading out was the best way to put grouse in the vest. Even for those with a good pointer, there are times the dog can only hold a grouse for a few precious moments before it busts and disappears into oblivion.
Walk with a hunter on your left and one on your right side, and stay in formation without getting ahead or behind each other. Many times grouse prefer to run, but they will sometimes wait out a hunter that keeps moving, let them walk by, and flush in the opposite direction.
Stop and go walking while remaining quiet makes these birds nervous and will stay in front of you most of the time.
The Last Word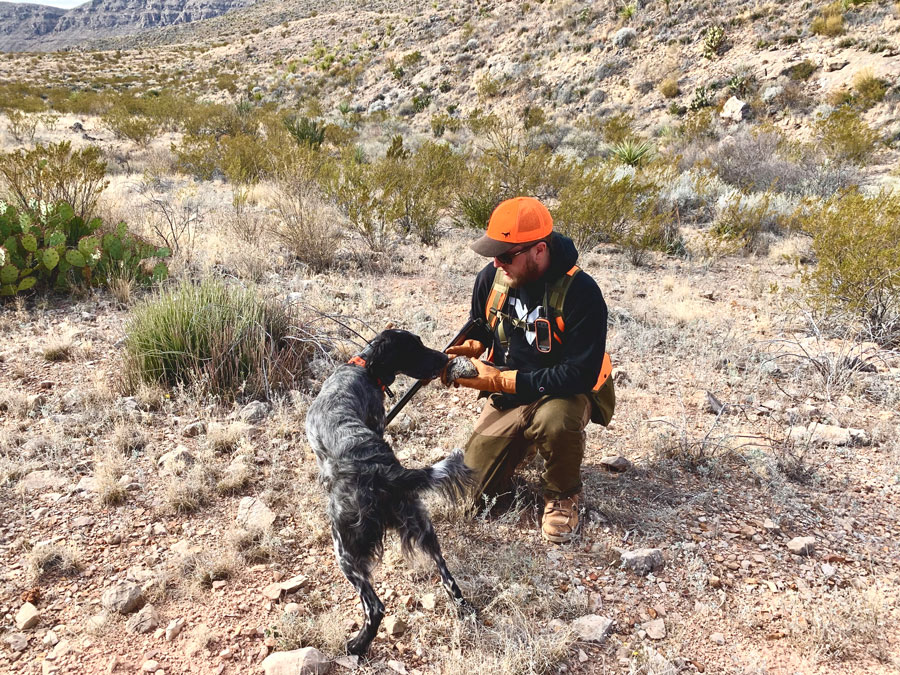 One of the best uses of public lands are for upland game bird hunting in the many Wildlife Management Areas (WMAs) across our nation. For those that are fortunate enough to have private land hunting opportunities, the opportunities are abound. Wild birds are worthy adversaries, and your best chance at success comes in the form of a good bird dog.
Whether they are chasing prairie chickens, ptarmigan, or spruce grouse, upland hunters and their hunting dogs still want to fill the daily bag limit and go home happy. With a few of these suggestions in mind and a good dog, the odds are in their favor.
Happy hunting, and straight shooting!
Looking for a little more or even hot lunch for your hunting blind? Follow my webpage, or on Facebook and Twitter.
NEXT: WHY THE UPLAND BIRD HUNTER SHOULDN'T BE DISCOUNTED
WATCH