If you are looking for some great camo clothing that won't break the bank check out the Treezyn lineup.
Hunters put a lot of faith in our camouflage to ensure it will conceal us from the game we pursue. Companies like Scentlok and Sitka offer amazing products and patterns to get the job done, but at a high price. Treezyn has stepped in to create an affordable yet effective lineup for the hunter on a budget.
I met up with the guys at Treezyn while attending the 2017 ATA Show where their booth was getting plenty of attention.
The Treezyn pattern involves a multi-layer mix of 3-D and digital prints. It is very unique and well thought out.
I thought it was strange to have the random open spaces in the pattern, but quickly found out why. Treezyn found those open areas broke your pattern up better at a distance without affecting concealment for more up close encounters.
Clothing Lineup
Everything from their jackets to pants were designed for stealth and mobility in mind.
I tried on their Field Jacket to really test my mobility in it. It allowed for a wide range of arm movement with minimal noise. The jacket's deep, wide pockets allowed easy access to whatever gear you want to put into them. The micro fleece is very quiet and would keep you very warm on long sits in the stand.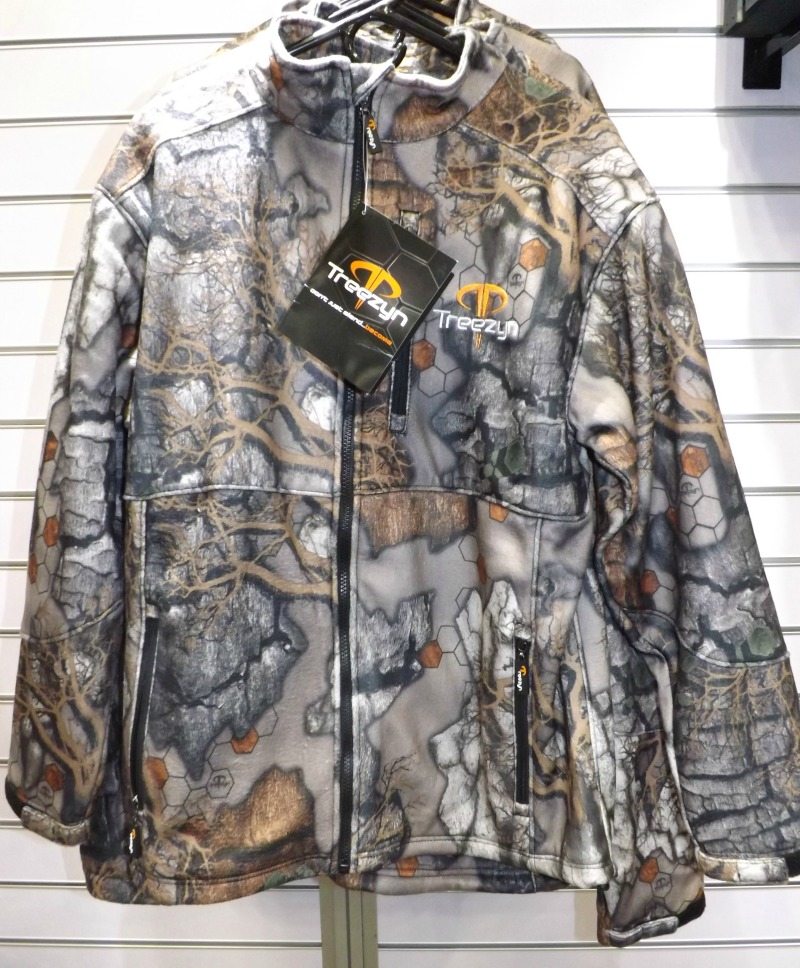 Their LSB Pant is made from synthetic materials to offer quiet movement to your stand or while stalking game on the ground. With six, quick access cargo pockets you can easily get to gear without unnecessary movement.
For early season hunting they offer short or long sleeved shirts, as well as a 1/4 zip pullover. All are made from synthetic materials to wick moisture to keep you dry and comfortable.
The best part about Treezyn, besides their cool pattern, is how affordable their products are. For right at $200 you can get their jacket, pants, shirt, and facemask to hit the woods in. That is incredibly cheap for a full set of quality hunting clothing.
They are launching a few new pattern colors this year to allow you to blend into where ever your hunts take you.
So if you are in the market for a new hunting outfit head over to Treezyn's website and check them out. Be sure to like them on FaceBook, Twitter, and Instagram to stay up to date on their latest products and more.
NEXT: Layer Up to Keep the Action Going All Winter Long