The battle against dog hair in the house is never-ending.
Dog owners fight it every day with an arsenal of brooms, mops, and vacuums, but the hair just keeps on coming. It's on your furniture, on your clothes, even in your mouth.
But, alas, there may be a solution in sight. It's called the Shed Defender, and it's basically a leotard for your dog to help control shedding.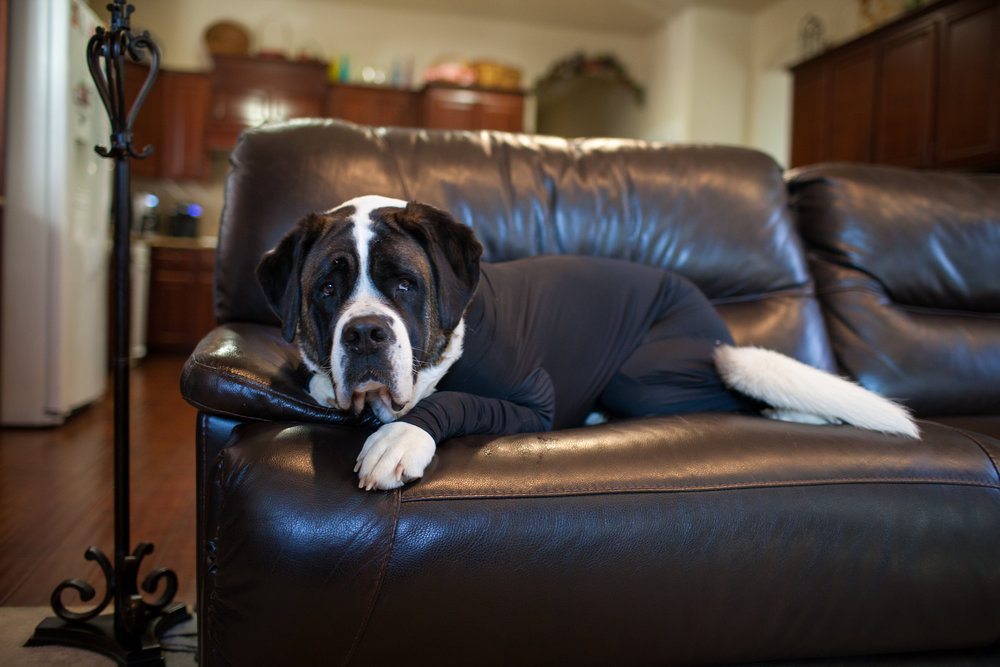 The Shed Defender is a garment made of lightweight, breathable mesh. The eco-friendly fabric is made from partly recycled materials, and it's specially designed to keep your dog from getting too hot.
Tyson Walters, CEO and Founder of the company, came up with the idea for the four-way stretch suit when he couldn't handle the amount of shedding from his St. Bernard Harley. Even though Harley was his best friend, Harley's hair was getting to be a problem. Walters' mom sewed the first Shed Defender prototype and fellow dog owners around town started asking about the new product.
The doggy leotard Shed Defender was born.
The Shed Defender features a sleek silhouette that lets your dog move around with ease, while keeping his hair to himself. It's easy to put on and take off, and a cinch to clean. Once you remove it from your dog, you can either shake it out, wash it, or simply pop it into the dryer, and voilà! Hair is gone!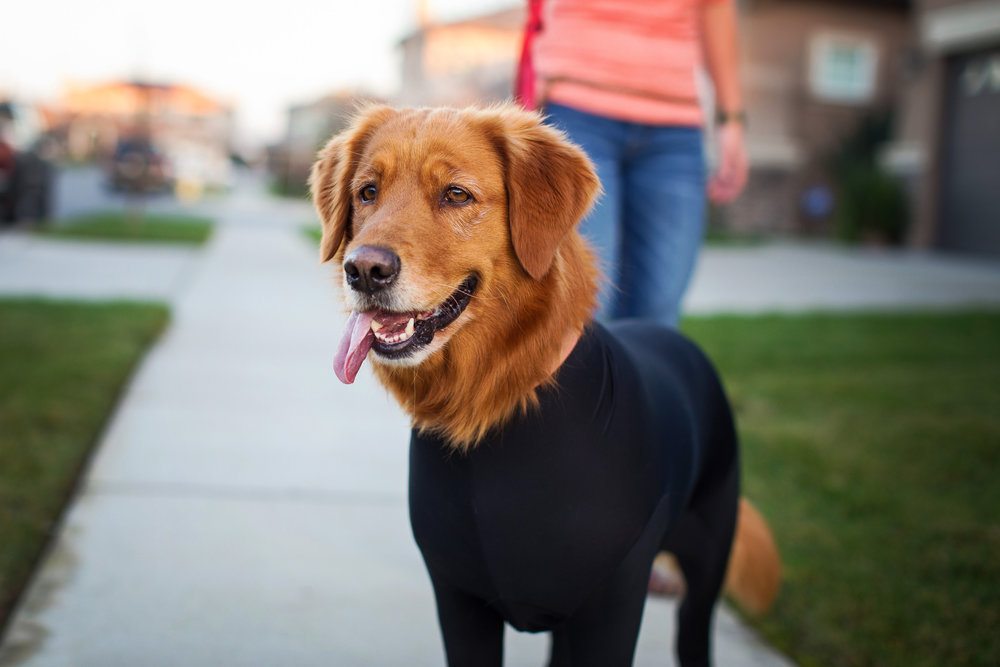 In addition to keeping your dog's shedding contained, the Shed Defender dog leotard:
Reduces dirt, dander, and allergens
Helps reduce anxiety (think calming effect of a Thundershirt)
Can be used as an alternative to the medical Cone of Shame to protect surgical sites or other medical reasons like hot spots or skin diseases
Helps keep dogs clean when they're outside
Helps keep dogs warm in cold weather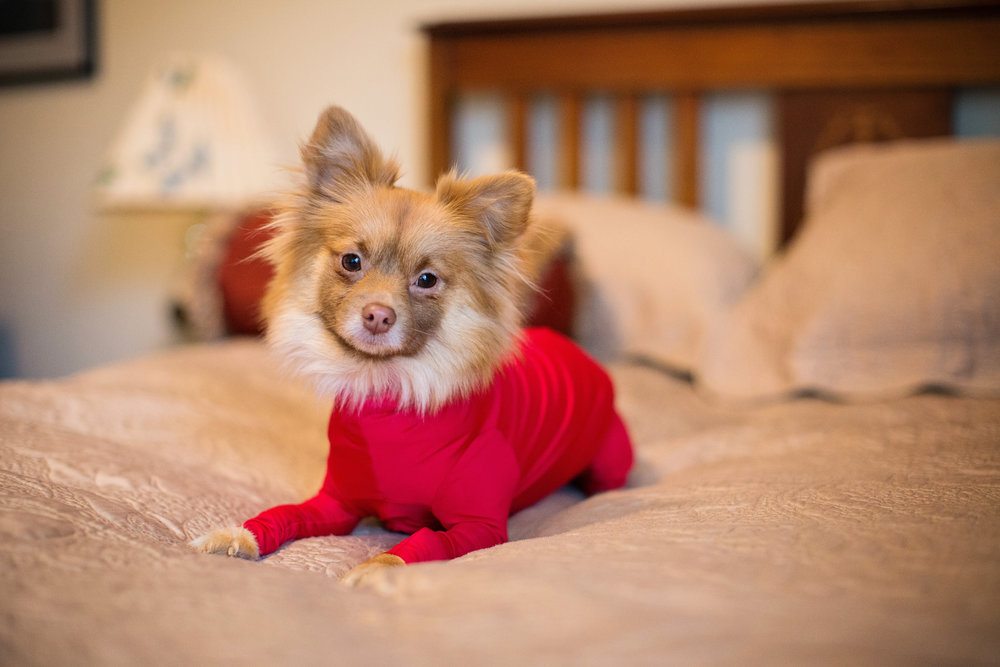 It is important to remember that while the Shed Defender is a great tool to control pet hair, it is only a temporary solution to shedding. It is not intended for permanent wear, and should only be used for short periods. Furthermore, the Shed Defender is not an alternative to proper and regular grooming.
The Shed Defender comes in a variety of sizes, from Mini to XXL, and the price ranges from about $45-$60 (not including shipping) depending on the size.
You can learn more about the Shed Defender and order one of your own here. It's also available on Amazon for $51.99 with colors ranging from hot pink to light blue.

What do you think of this dog onesie? Tell us in the comments!
All photos courtesy of Shed Defender.
This article was last published January 8, 2018.
WATCH NOW: Dogs Can Be Naughty But We Love Them Anyway
Enjoy the outdoors?
Sign up for daily stories delivered straight to your inbox.