Here are all the must-have items from the new Filson Smokey Bear collection.
Filson is offering a new collection of limited-edition Smokey Bear items. Included in the new selection are six new items: a short-sleeve T-shirt (men's and women's), a popover hoodie, a baseball cap, a mug and an enamel pin set.
Each of these unique items is a reminder of the message we learned as children: "Only you can prevent forest fires."
This special line of outdoor gear is part of the way we can all communicate the importance of wildfire prevention and outdoor safety to another generation of kids and adults alike.
C.C. Filson Co. is located in Seattle, Washington, but you only have to go as far as filson.com to get your hands on some of these "Stubbornly Made at Filson USA" products.
Popover Hoodie (pullover)
Men's T-shirt
Women's T-shirt
Smokey Bear Cap
Mug
Enamel Pin Set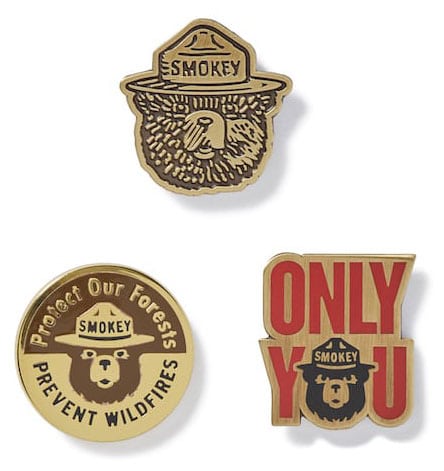 Let's remember that it all started in 1944 with the U.S. Forest Service and their campaign to educate the public about human-caused forest fires. The Smokey Bear watch has been on the prowl with open eyes ever since.
The "only you can prevent forest fires" slogan has been a part of American culture and national forest safety tips for more than 70 years.
Now you can wear a piece of the Filson Smokey Bear Collection!
Pictures provided by Filson
Looking for a little more? Follow my webpage, or on Facebook and Twitter.
NEXT: THE TRUE STORY OF SMOKEY BEAR [VIDEO]
WATCH
https://rumble.com/embed/u7gve.v3tohd/
Enjoy the outdoors?
Sign up for daily stories delivered straight to your inbox.