With the release of "Black Panther," one movie theater and animal shelter teamed up to help black cats get adopted.
The release of Marvel's "Black Panther" may be the hottest thing in superhero movies right now, but one Texas movie theater found a way to use the release to drive cat adoptions. The Alamo Drafthouse Richardson, located in Richardson, Texas, partnered with a local animal shelter for a special promotion.
Anyone who adopted a black cat between noon and 4:00 p.m. on Saturday, February 17, would be given free tickets to the movie.
Operation Kindness, a local animal shelter, brought six kittens and one adult cat to the Alamo Drafthouse Richardon lobby for the promotion. The shelter actually didn't have enough black cats to fulfill the movie theater's request for "black panthers." According to Sandra Laird, Operation Kindness' director of community adoption events, long-haired black kittens tend to get adopted very quickly. Short-haired kittens, regardless of their color, tend to stay in the shelter a little bit longer.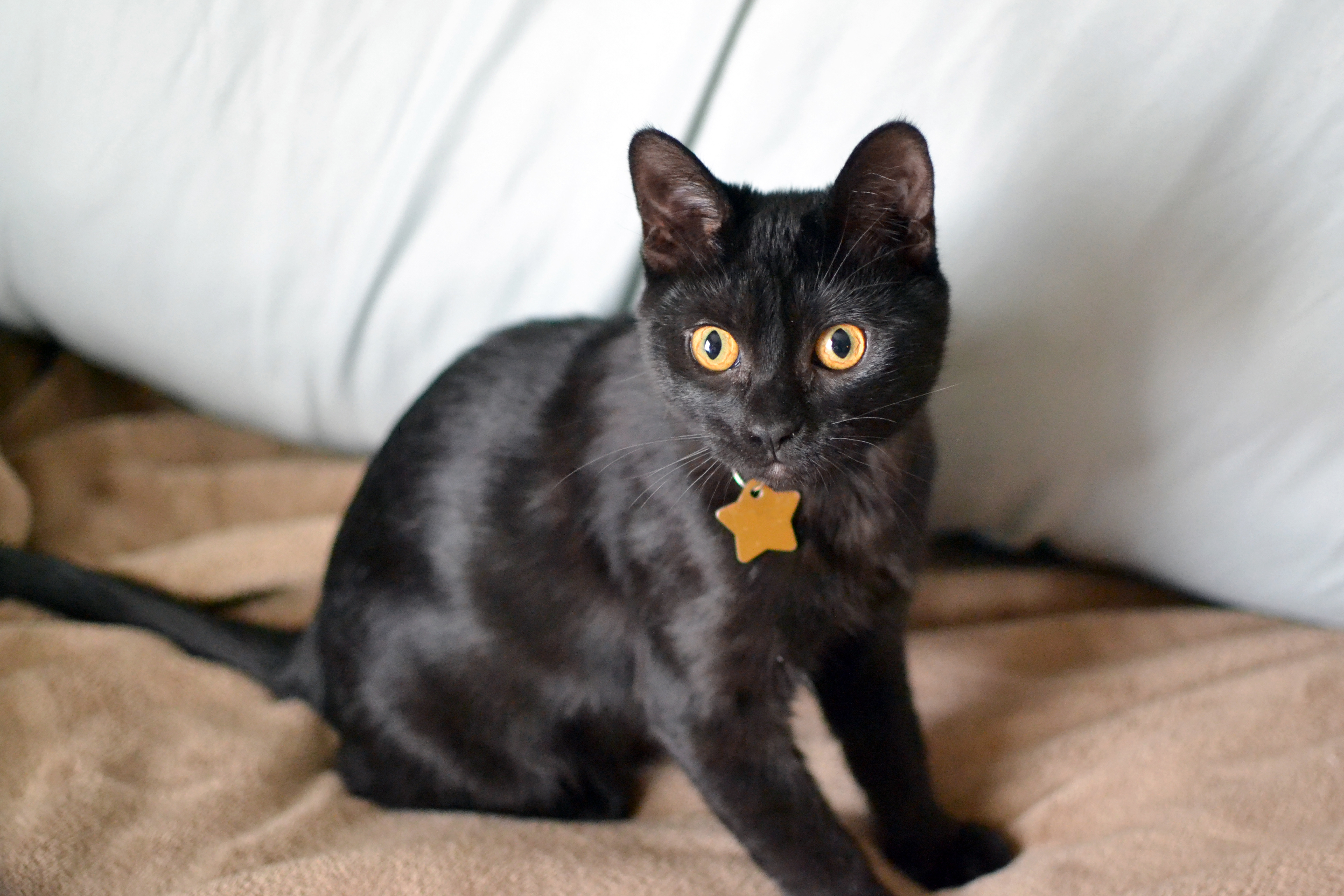 Unfortunately, those statistics don't hold true for all shelters. A 2013 study of two Colorado shelters found that black cats waited the longest to be adopted. It's a phenomenon called "black cat syndrome," and is believed to make it more difficult to adopt out black cats. Laird notes that she doesn't think that black cats are necessarily more difficult to adopt out, but because black is a dominant color, there are more black cats born than other colors.
"Black Panther" provided a perfect way to draw attention to the beauty of black cats, while giving adopters a little extra incentive to choose a black cat as their next family member. And to those people who adopted a cat from the shelter? Well, they're superheroes in our book.
Do you have a black panther of your own? Share a photo with us in the comments!
WATCH NOW: Siamese Cats Have Lots of Different Coloring
Enjoy the outdoors?
Sign up for daily stories delivered straight to your inbox.