A diehard Tesla fan is converting the general populace into iconic car designers with a new interactive Roadster color picker.
The Interactive Color Picker, found here, allows Tesla fans to select from one of 13 colors to complement their Tesla Roadster.
Colors have exaggerated and vibrant names which sound similar to many of today's color options, such as Deep Blue Metallic, Brilliant Yellow Multi Coat, and Obsidian Black Metallic. The tool does an admirable job of denoting contours and adjusting color hues accordingly, instead of one solid color that makes it look more like a Microsoft Paint job than an amateur rendering.
The interactive color picker was created by Miguel Castro, a graphic designer from Spain, with no involvement from Tesla.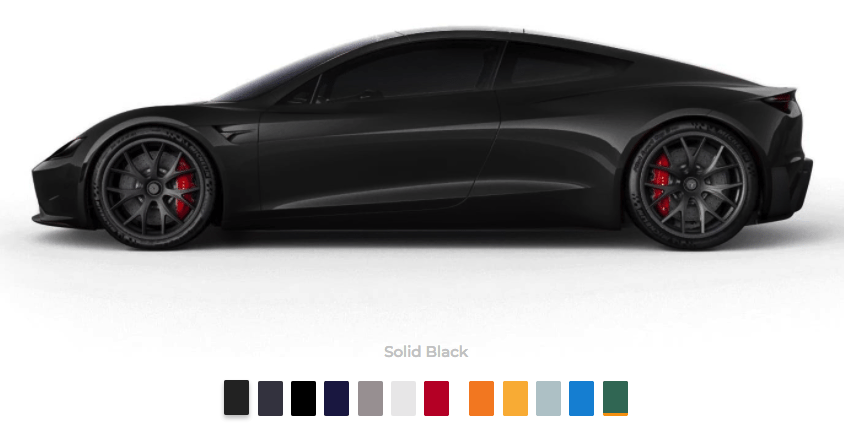 That's impressive, but not as much as the Roadster's own specifications themselves. According to Tesla, the supercar carries a 0-60 mph time of 1.9 seconds, making it the fastest production car in the world.
Other specs include a 0-100 mph time go 4.2 seconds, a quarter-mile time of 8.8 seconds, a top speed of 250+ mph, and 620 miles of range.
NEXT: WHAT'S THE BEST PAINT COLOR FOR A CAR?
WATCH
Enjoy the outdoors?
Sign up for daily stories delivered straight to your inbox.