When your snowmobile is 23 years old, you might as well make the sale ad funny as hell!
Editorial Note: Post originally published in February, 2017.
You may think we're making this up, but honestly we're not.
This was an actual ad, posted on the sale site Kijiji, and originating from Lakefield, Ontario, Canada.
For sale is a 1994 Ski-Doo Alpine II snowmobile, a vintage machine that is in need of a new home. And as you're about to see, the poster of this ad certainly must moonlight as a comedian.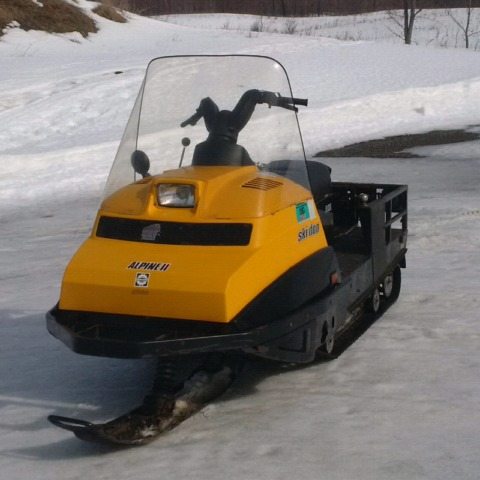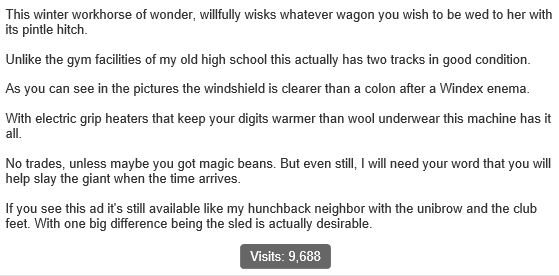 How was that for pure comedic gold?
It certainly has garnered a lot of attention, as you can see from the number of page visits - and the shares across social media.
We wouldn't mind being friends with this guy. There'd certainly be no shortage of laughter.
For hunting supplies and more, check out BassPro.com.

NEXT: GEAR REVIEW: POLARIS GENERAL XP 4 1000 PURSUIT EDITION
WATCH
Enjoy the outdoors?
Sign up for daily stories delivered straight to your inbox.