I have been fortunate enough to travel all over the U.S. and Canada chasing trout and have experienced some of the best trout streams this amazing continent has to offer. Whether you catch and release, catch them on the fly lure, or even with a spinner, nothing puts up a fight quite like a trout, especially considering their smaller size.
If you're looking to plan your next fishing trip and want to experience some incredible views, great people, and of course, amazing trout fishing, I have compiled a list that meets all of those qualifications. There will be at least one trout fishing spot on this list near you.
And here's the best news: Any one of these streams could argue they're the top spot. Make sure you're up on what you need when it comes to fishing licenses, then try as many as you can and decide for yourself.
1. Colorado River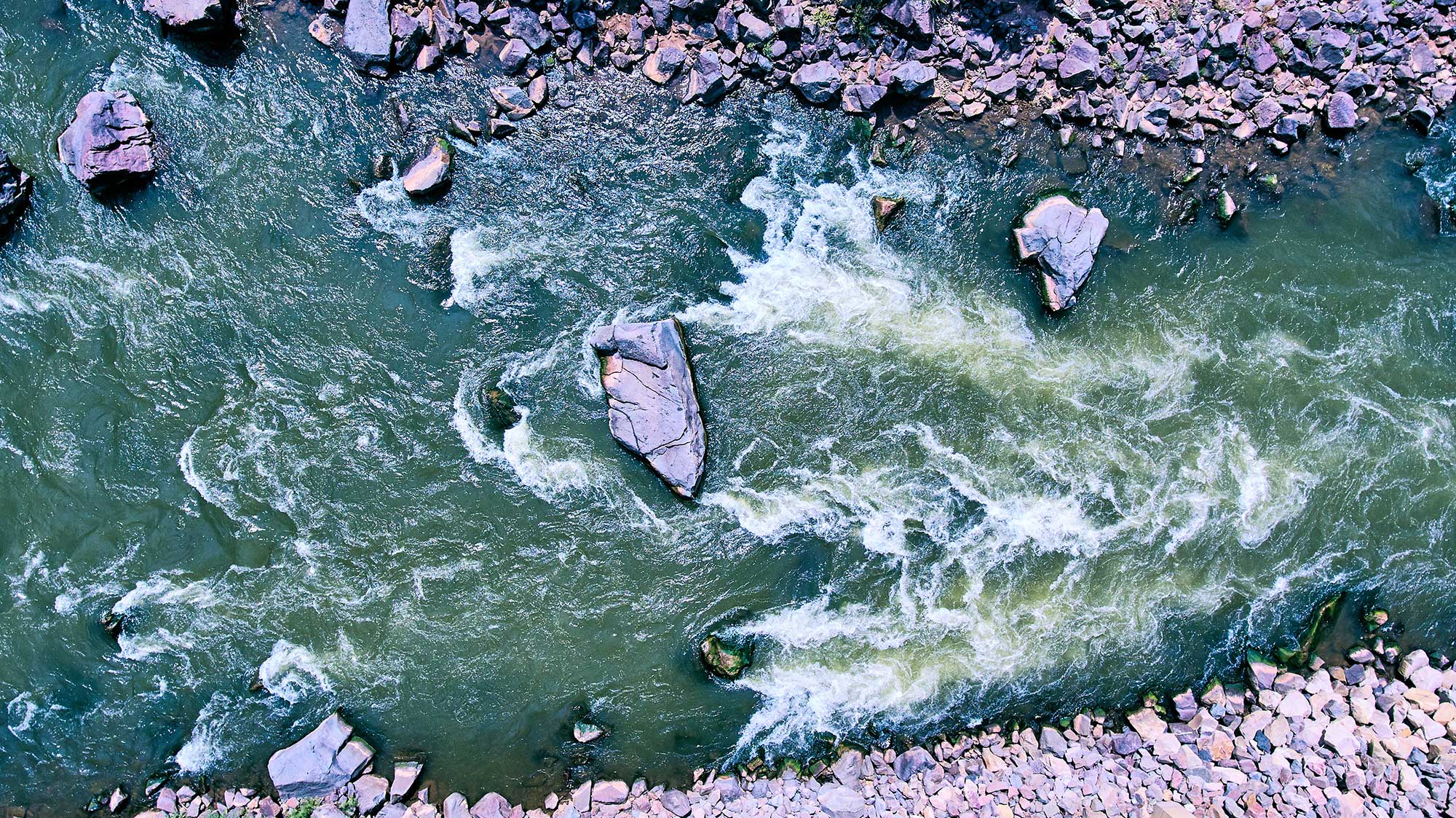 One of the best trout streams in the U.S., bar none, the Colorado River has great trout fishing throughout much of its span, as well as in the fantastic tailwater below Glen Canyon Dam in northern Arizona. If you are fly fishing, plan to hit the salmonfly hatchery in Colorado during the month of June. Hire a local outfitter to float you through the best water to the best fishing.
2. San Juan River
Featuring an abundance of rainbow trout that average between 16 and 18 inches, as well as some large brown trout, the San Juan River in Colorado is one of the best fisheries in the country. With fish numbers near 15,000 trout per mile in the quality waters, you do not have to worry about finding fish.
3. Yellowstone River
The longest undammed river in the Lower 48, the Yellowstone is one of the best freestone trout streams in the western U.S. The headwaters in famed Yellowstone National Park contain the sought-after Yellowstone cutthroat trout. Downstream in Montana, the river contains healthy populations of large rainbow trout and brown trout. A mix of water types means both the fly fisher and spin angler can do well here. Make sure you take in the scenery of this majestic place as you fish.
4. Bighorn River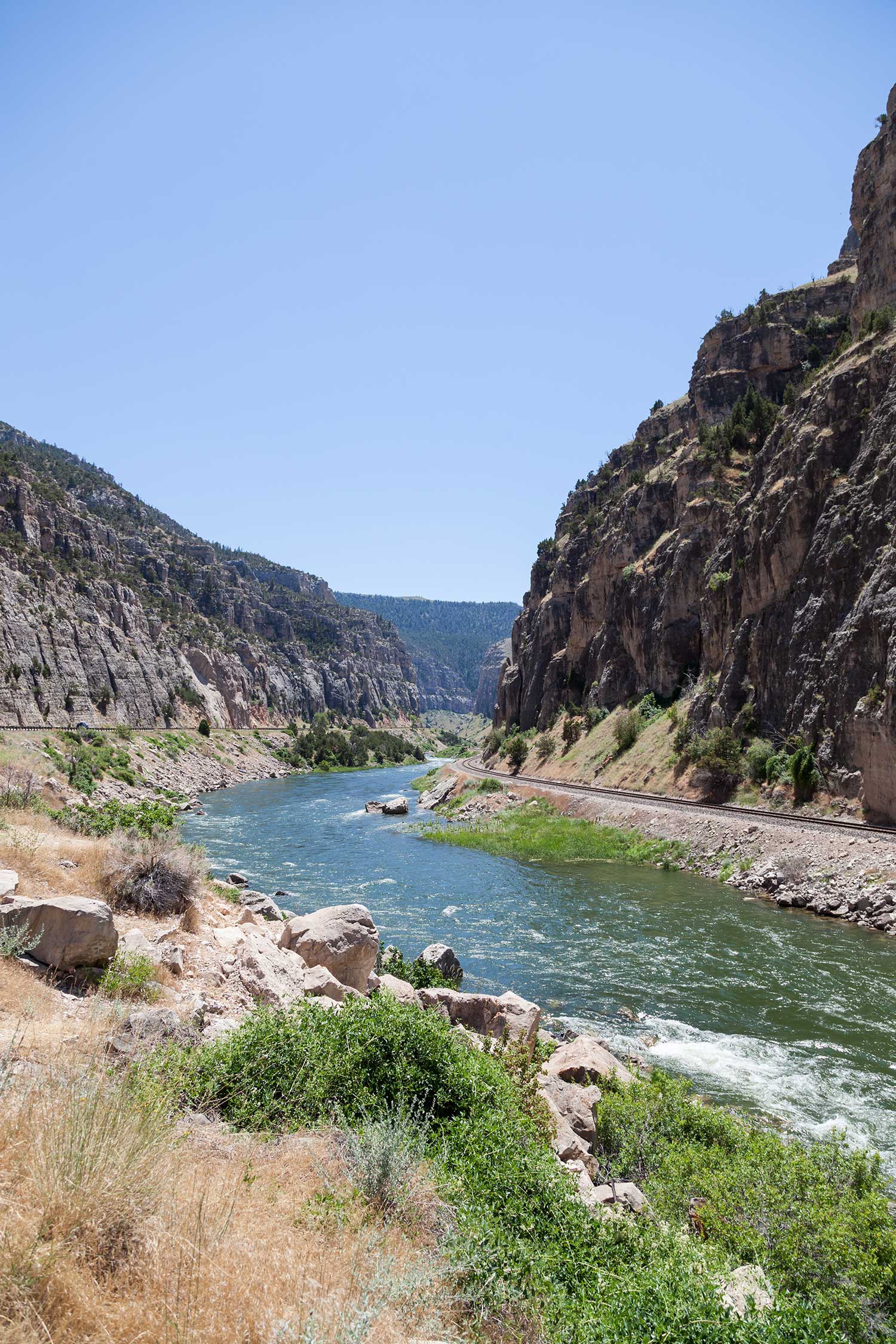 The best water on the Bighorn River, a tributary of the Yellowstone River, is on the tailwater stretch. Especially famous for heavy hatcheries that bring the trout up to the surface to feed, fly fishers will do especially well here. Spin anglers will catch some large trout as well.
5. South Platte River
From high mountain meadow stretches to deep canyons harboring large rainbow and brown trout, the South Platte River in Colorado has something for every fisherman. In particular, the Dream Stream stretch west of Colorado Springs sees good numbers of large wild brown trout move in from Elevenmile Canyon Reservoir in both spring and fall creating amazing freshwater fishing opportunities. Fish over 10 pounds are landed here every year. Come get it.
6. North Platte River
Rising up into the high mountains of northern Colorado, the North Platte River flows through steep canyons as it enters Wyoming. Some of the best water on the river is on the tailwater stretches just southwest of Casper. Legendary for large trout, these waters hold some of the largest fish in the western United States. Fishing here does not disappoint.
7. Ruby River
The Ruby River in the southwest corner of Montana is a spot that often gets overlooked, which is one of the things that makes it so great. It's hard to imagine a more beautiful place than the Ruby Valley where this river runs through. Located just an hour outside of Bozeman, this is one that should be on every anglers bucket list.
Likewise, if high catch rates are your thing, and you aren't necessarily set on catching a trophy trout, tying on a nice streamer lure and hitting this narrow stream might be the perfect option for you.
8. Green River
Arguably the best trout stream in the entire country, the Green River tailwater below Flaming Gorge Reservoir in northeast Utah is an angler's paradise. The waters are so rich that the Utah Division of Wildlife Resources estimates that there are over 20,000 fish per mile in the upper portions of the tailwater. Even better, many of these fish grow to impressive sizes. You will have an excellent day here.
9. Deschutes River
Located in central Oregon, the Deschutes River - a tributary of the Columbia River, is another river famous for the yearly salmonfly and golden stonefly hatcheries. These big bugs bring large trout to the surface every year in spring into early summer providing a fly fisher's dream scenario: large trout on dry flies.
10. Crowsnest River
Located on the southern edge of Alberta, Canada, the Crowsnest River has long held a deserved reputation for being a rainbow trout paradise. Primarily fished by using dry flies on a fly rod, there are fantastic hatches in this area which will allow you to "match the hatch" fairly easily.
Some of the best trout fishing happens on the Crowsnest River in late April and early May, however, early in the fall can also be fantastic as the fall hatches are in abundance. It's very common to land rainbow trout above 15 inches, and you might be lucky enough to catch one that tapes over 20.
11. Madison River
The Madison River is commonly referred to by locals as "Trout Mecca" and this isn't an overstatement. Flowing from Yellowstone National Park all the way to the freshwater Missouri River, your success on these trout waters will vary depending on where you are along it.
One of the great things about The Madison is that its active nearly year-round. Offering an extremely diverse habitat, you'll have no problem finding fish 12 months out of the year. Be ready for the fight of your life as some of the aggressive brown trout in this area can be well over thirty inches in length and upwards of ten pounds. Worth it!
12. Arkansas River
Colorado's newest blue ribbon water, the Arkansas River, is famed for the Mother's Day caddis hatch that bring out both fish and anglers. A great, but often overlooked, hatch is the blue-winged olives which hatch in both the early spring and fall.
13. Gallatin River
It would be blasphemous to create a list of the best fly fishing streams without mentioning the legendary, 120-mile Gallatin River, where most of the movie "A River Runs Through It" was filmed. There is a reason they chose this river as it offers some of the best rainbow trout fishing in the entire country.
Keep in mind that a good portion of this river is closed to boats, so its time to break out those hiking boots and waders. After experiencing the scenery and quick action of these trout, you'll be happy you're on foot anyway.
14. Frying Pan River
A tributary of the Roaring Fork River, the Frying Pan River arises as a small freestone stream in the western Colorado mountains. The deservedly famous water is the tailwater below Ruedi Reservoir, where trout in excess of 15 pounds can be hooked year-round. Since the tailwater section doesn't usually freeze over, this river makes a great winter trip. Here's a perfect day: Spend the morning on the slopes at Aspen and then trade your skis for a fly rod and waders to hunt large trout.
READ MORE: 5 Best Fishing States West of the Rockies
15. Bow River
Located in Alberta, Canada, the Bow River consistently produces impressively large trout, and quick access from Calgary makes this an easy trip. The Bow River is known for some massive rainbow trout and aggressive ones at that, so bring your heavy leaders and tippets. You need to check this river out!
16. Henry's Fork River
One of the tributaries of the Snake River, the Henry's Fork in Idaho has both deep canyon stretches and flat meadow reaches. Anglers will appreciate consistent action for nice trout, some of which may be very large.
17. South Fork of the Snake River
Arising near the beautiful, awe-inspiring Teton Mountain range in northwestern Wyoming, the best water on the South Fork is located downstream of Palisades Reservoir. Cutthroat, rainbow trout, brook trout and brown trout are the targets here.
18. Yampa River
Often overlooked among trout anglers, the Yampa River in Northern Colorado is one of the best trout streams in the western United States. Best of all, it flows through Steamboat Springs, one of the nicest mountain towns you will find. While the fishing right in town can be fantastic, don't overlook the tailwater reach below Stagecoach Reservoir if you want to find some large trout.
Bonus Stream: Missouri River
The mighty Missouri is often overlooked for the famous streams closer to Yellowstone but that should not be the case. This river is widely known for some of the best trout fishing and as the one you want to be on in the winter, as it fishes incredibly year-round. With over 5000 trout per mile, it's hard to imagine having a slow day on the Missouri River. In this case, big water equals big fish.
When you're ready to gear up and hit one of these trout streams, head to Cabela's for all the fishing equipment you could possibly need.
READ MORE: Our Top 5 Favorite Trout Fly Fishing Streams in the U.S
Enjoy the outdoors?
Sign up for daily stories delivered straight to your inbox.