Venison baked ziti ranks up there pretty high when it comes to gourmet wild recipes. Here's a little twist.
The other day I was searching for some new recipes that I had never tried before when it comes to cooking venison. Most people have recipes for venison spaghetti or lasagna, but when I started looking towards making ziti, I found the options fairly limited. With that, I also wanted to make a recipe that kicked things up a notch. That's where this smoked sausage and venison baked ziti recipe really found its legs.
Smoked Sausage and Venison Baked Ziti
Ingredients
One pound ground venison
Whole package smoked sausage
One large chopped onion
Several cloves crushed garlic
Two cans of crushed tomatoes
One can of diced tomatoes
Fresh basil and oregano
Mozzarella cheese
Ricotta cheese
Parmesan cheese
Getting this recipe started is fairly simple. First off, fry up the smoked sausage and ground venison. For this recipe, I actually used turkey sausage. Gradually mix in crushed garlic and onions until the onions run clear.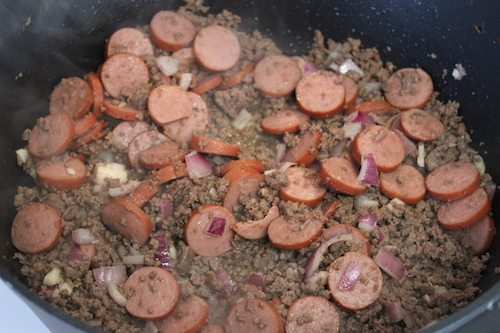 One all the meat is cooked, add in the cans of tomatoes and fresh diced oregano. Cook all of this until the sauce begins to bubble. At that point, reduce the heat and add in the basil.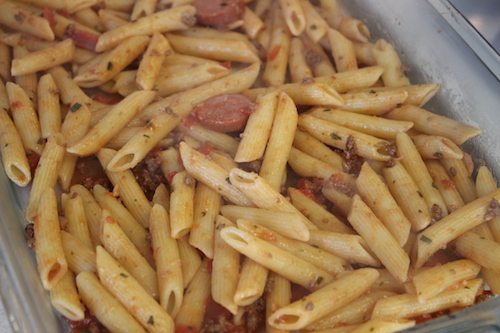 From here, spoon a few tablespoons of sauce in the bottom of large baking dish. Begin the venison baked ziti by layering the cooked ziti noodles, followed by the sauce, followed by ricotta cheese, and repeat. On the last layer, top it all off with mozzarella and parmesan cheese. Now, bake it all in the oven uncovered for about 20 minutes at 350.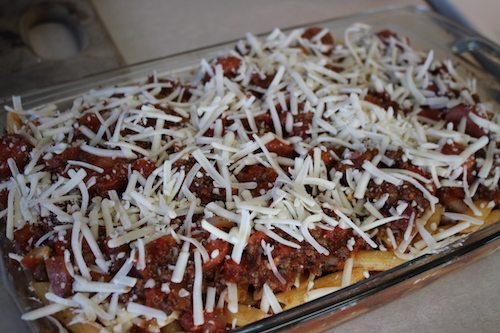 This recipe makes quite a bit, so you should have leftovers. We did and were all very thankful for it!
NEXT: THIS APPLESAUCE VENISON MEATLOAF RECIPE IS SO EASY, IT'S DUMB
Enjoy the outdoors?
Sign up for daily stories delivered straight to your inbox.