For the next time you float down the river, consider this ideal beer list.
Summer canoeing trips are anticipated all year. In fact, you have probably been looking forward to your next trip since the day after your last one.
The things you are looking forward to are obvious: good friends, sun, and of course an ice cold beer. However, a canoe trip requires a different approach to beer.
First, heed the NO GLASS rule whenever it's enacted, and even when it's not; bottles will inevitably break, fall overboard, or do some kind of damage. Plus, cans are lighter and usually easier to pack in transportable coolers.
Next, avoid anything that's really potent or too heavy. I'd say stick with lighter beers and pass on stouts, porters, or overall dark brews.
Finally, don't be afraid to look for something different, maybe something you've never tried before. This list might help with introductions to new beer, but plenty of breweries are coming out with fantastic concoctions, and many would fit nicely on this list of best canoe trip beers.
1. Fat Tire - New Belgium Brewing Company
If you remember from my previous list, this is hands down my favorite beer. It goes great with every occasion and canoeing is no exception. As it is easily available and comes in cans, so it's perfect for your cooler.
2. All Day IPA - Founders Brewing Company
If you like a bitter beer for your float, the All Day IPA is perfect. Founder's distributes throughout most of the United States so also relatively cheap and easy to access. Plus, the brightly colored cans are easy to spot if they try to escape from your canoe.
3. Bud Light
Canoe full of budlight at family reunion #BudLightLiving pic.twitter.com/oUadzf3foR

— Steve Crewe (@stevecrewe69) March 23, 2016
It's time for some macro brew love, so behold the King of Beers. It's cheap, and you can get it anywhere.
Now, I love craft beer, but sometimes you just can't get it. In those situations, Bud Light is my go to and failsafe.
4. Big Red Coq - Brewery Vivant
While not the cheapest beer on this list, it's worth a drink. This red ale is refreshing with a toasted malt flavor that goes great with canoeing and the camp fire after.
While a little harder to get if you are not in the Great Lakes area, it's worth finding or trading for it. Plus, look at that name. You know you laughed...
5. Oval Beach Blonde - Saugatuck Brewing Company
Today's cold weather has us dreamin' of summer. At least we can taste it with our #OvalBeachBlonde. Just close your eyes and start sippin'. pic.twitter.com/0LHXHBYUAc

— Saugatuck Brewery (@saugatuckbrew) February 16, 2017
A nice light beer, ideal for refreshing after paddling on a hot day. The hints of a light caramel malt and floral hops are very refreshing to the taste.
6. Norm's Raggedy Ass IPA - Griffin Claw Brewing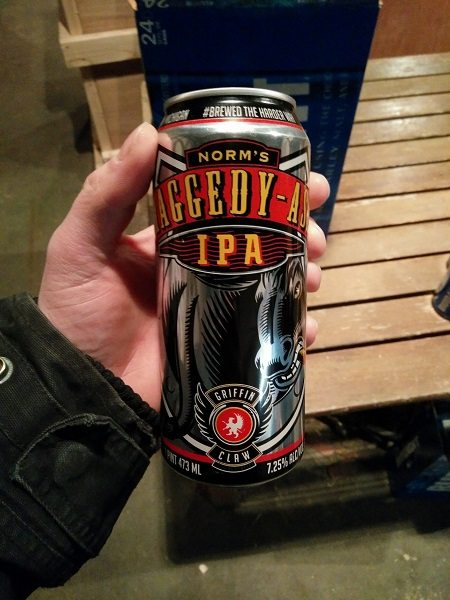 This is a little more on the bitter side, but the fruit peels and other flavors make this a nice mild beer. Perfect to start off your trip or to replenish when you get back to camp.
Bonus: Jello Shots, A Canoeist's Best Friend
Hopefully you can quench your thirst with something from the list above. However, I do need to add to this list with some bonus "drinks." Where I'm from in Michigan, no canoe trip is complete without jello shots.
Here are two standbys.
Summer's Dream
Orange Jello and cream vodka are the perfect summer jello shot. Just take one packet of orange jello make it to the directions. Instead of adding the last bit of water add one cup of whipped cream flavored vodka. Let them set up and enjoy.
Banana Split
This one comes courtesy of my wife. You can get fancy with this, on a canoe trip simple is better. Take strawberry banana jello and make it to the directions. Once the powder is dissolved add a cup of whipped cream vodka. Let them solidify and you're good to go. Add whip cream as an option to finish them off.
NEXT: MICHIGAN DNR REQUESTS BEAR QUOTA INCREASE
WATCH
Enjoy the outdoors?
Sign up for daily stories delivered straight to your inbox.