Sage & Braker recently introduced more new gun cleaning products built for hunters and shooters who need high end supplies for maintaining their firearms.
Fred Bohm founded Sage & Braker Mercantile with the mission of creating the best gun cleaning products for serious hunters, shooters, and gun enthusiasts. The company started off by selling bore cleaning kits (bore snakes) for shotguns.
Since then, Sage & Braker has introduced a comprehensive line of high quality gun cleaning supplies, which now includes two cool new pieces of gun cleaning gear just introduced in 2020.
We'll start off with the gun cleaning Microsuede Chamois.
If you've ever cleaned one of your firearms using an old towel or t-shirt, then you're probably familiar with their limitations. Yes, they'll work okay for you, but you'll also have to contend with the fact that a t-shirt or towel only lasts so long, and leaves pieces of lint and cloth behind on your firearm.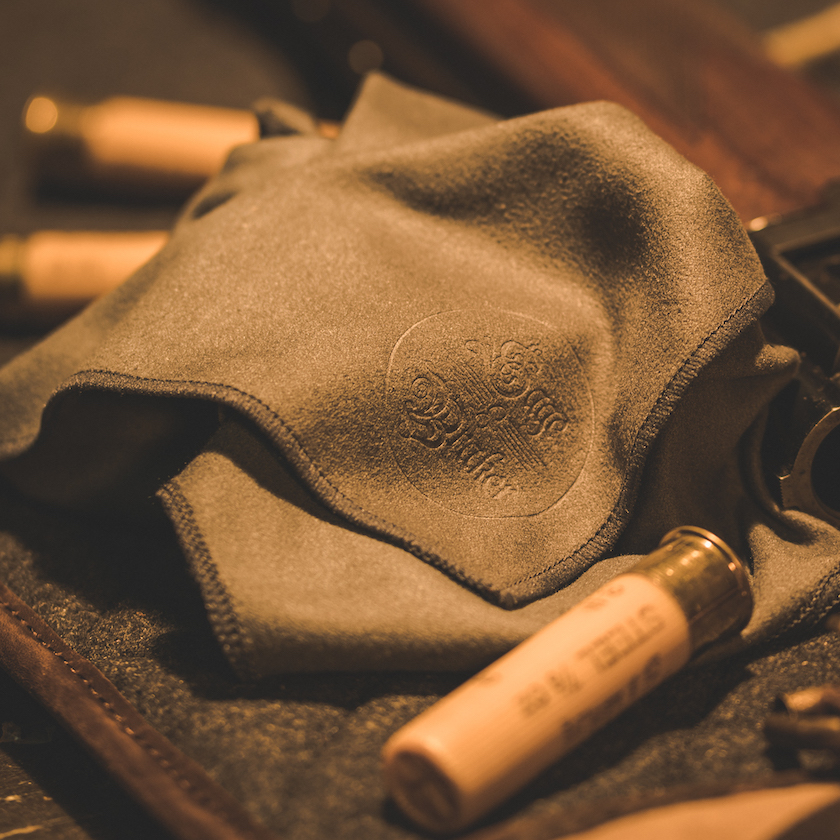 This new gun cleaning chamois (the other kind of chamois) is made from microsuede, which is very durable and won't leave any pieces behind while you wipe down your handgun, rifle, or shotgun. Designed to be used in conjunction with Sage & Braker's other gun cleaning supplies, the absorbent chamois is a great choice for keeping your guns in top condition.
Oh and by the way, the microsuede gun cleaning chamois is also washable. Just give it a good cleaning in a sink with dish soap and warm water and it will be ready to go another nine rounds.
Now let's talk about the new Sage & Braker Firearm Grease.
After getting started with the aforementioned bore cleaning kits, Sage & Braker introduced their own line of Clean, Lube, and Protect (CLP) shortly thereafter. CLP is a good lubricant, but some situations really just necessitate using a purer form of gun grease.
Designed for use in high friction areas, this new synthetic grease is built to reduce friction and protect firearms from damage resulting from the high temperatures generated during continuous use.
It's also advertised as suitable for use across a tremendous temperature range: -60 to 135 degrees Fahrenheit. So, it will work in the Arctic, the desert, and everything in between.
Adding the Firearm Grease to your typical cleaning routine isn't hard. Just use the CLP to clean your firearm and give it a basic level of lubrication. Then, apply a thin layer of Firearm Grease to the high-friction areas of your gun to ensure optimum reliability under the most demanding conditions.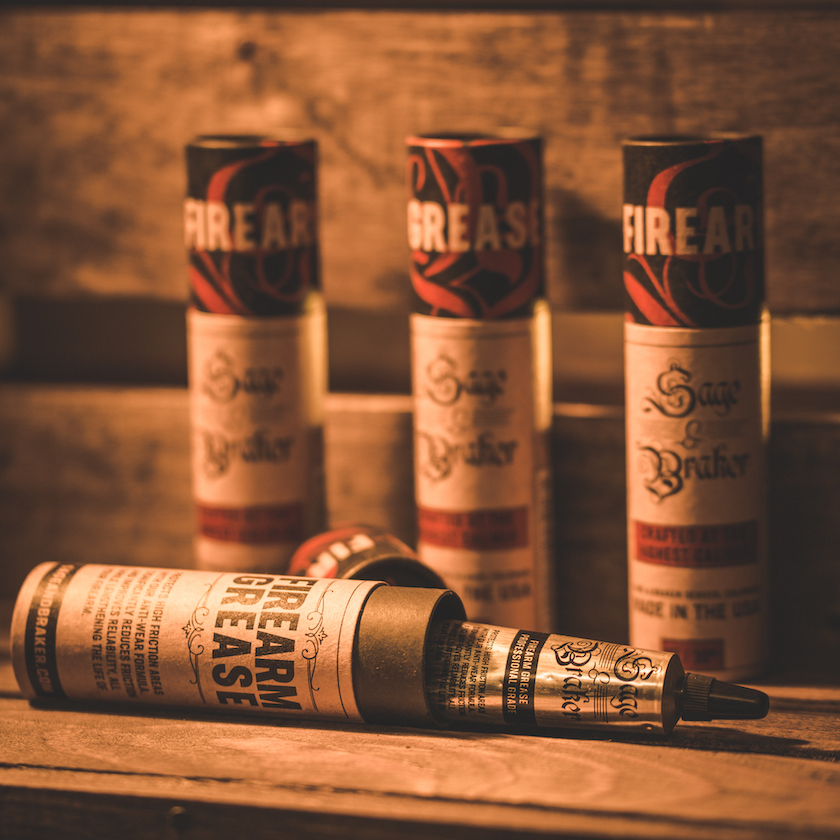 Consider adding one of each to your wish list to use in conjunction with Sage & Braker's bore cleaning kits, CLP, waxed canvas gun cleaning mats, firearm bristle pipe cleaners, picks, brushes, and swabs.
Just like everything else Sage & Braker produces, these new items represent craftsmanship to the highest caliber. Use these gun cleaning supplies and both you and your firearms will appreciate it in the future.
Like what you see? You can read more great articles by John McAdams on the Big Game Hunting Blog. Subscribe to his show: the Big Game Hunting Podcast.
NEXT: SIG SAUER CROSS RIFLE FOLDS THE GAP BETWEEN TACTICAL, HUNTING PURPOSES
WATCH
Enjoy the outdoors?
Sign up for daily stories delivered straight to your inbox.