The new Berkley Choppo is a must-have bait for topwater fanatics.
There's nothing more fulfilling in fishing than witnessing an explosive topwater strike. And, with the Berkley Choppo, exciting surface action will await when this hot new lure hits tackle store shelves come fall.
As part of a series of 10 new topwater baits Berkley released in 2018, the Choppo is a hardbait designed in partnership with Bassmaster Elite Series angler Justin Lucas. Straight from the package, the Choppo is hands down the easiest topwater bait you'll ever toss, and bass simply can't stop themselves from smashing it.
The Berkley Choppo is available in two sizes: the 90 and 120. The latter weighs a solid 1-ounce and measures 4 1/4 inches. Its little brother, the Choppo 90, weighs 1/2 ounce and measures 3 2/7 inches.
The Choppo 120 really kicks up the water, making it an ideal choice when conditions get choppy. For calm water, or when fish seem finicky, reach for the smaller Choppo 90. Both baits provide a waking action and plopping sound that you simply can't beat.
The new Berkley Choppo runs straight at all speeds, has a durable hard-plastic tail propeller and is comes with sharp Fusion19 hooks.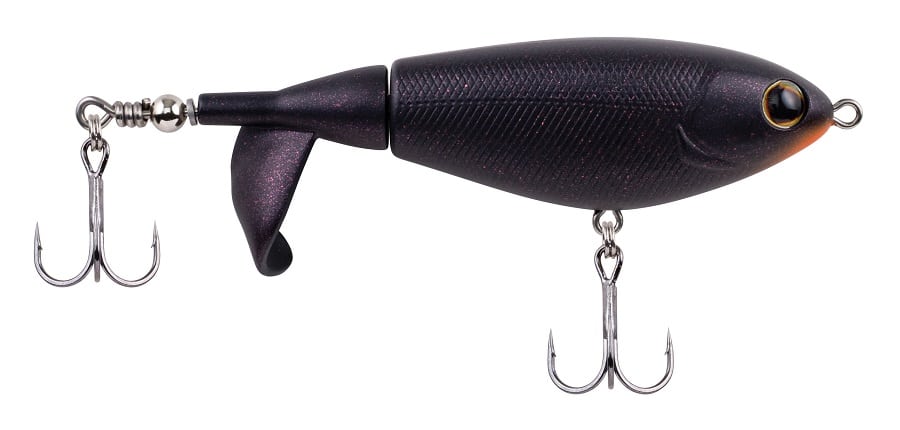 I've been field testing the Berkley Choppo 90 and 120 over the last month and first impressions are, this is a winner. The bait runs straight each and every cast, and the cupped propeller tail kicks up a sweet surface disturbance. Bass seem to clobber this bait, more out of hate than hunger, so hold on tight.
The Berkley Choppo 120 comes in an impressive size, but small bass have no issue slamming this bait on the surface. Big bass are going to love it!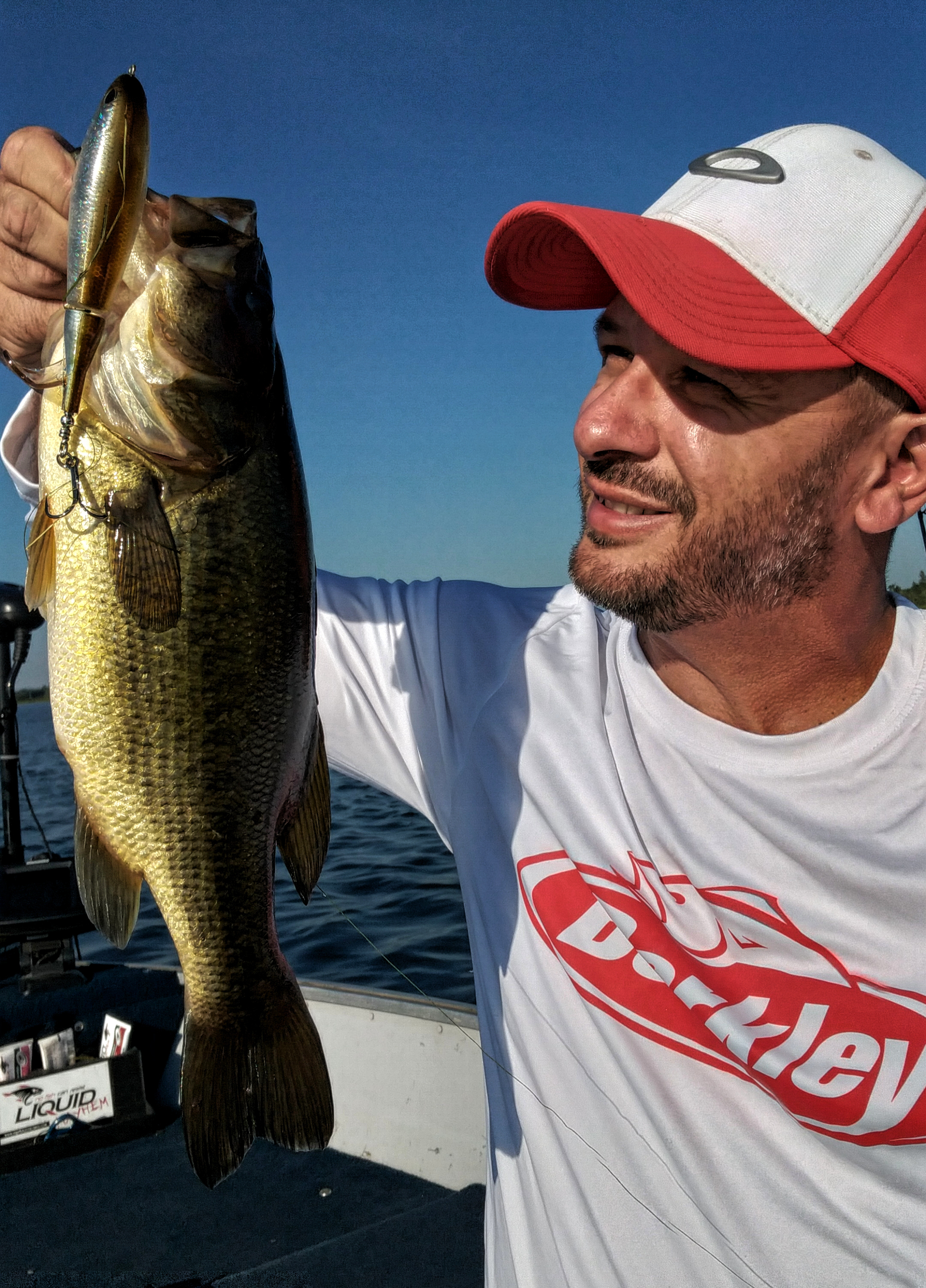 The aerodynamic shape and hefty weight, mean these lures cast a country mile. This equates to more open water covered. In terms of topwater lures, this may be the best I've thrown yet.
The new Berkley Choppo is available in 10 colors, including Black Chrome, Bone, Ghost Bluegill, Ghost White, Maverick, MF Bluegill, MF Frog, MF Shad, Perfect Ghost and Sexy Back.
The Berkley Choppo has a MSRP of $9.99 US. It puts the price of the Whopper Plopper to shame, doesn't it?
The Berkley Choppo will be available for purchase on Sept. 10, 2018.
Check out the full line of Berkley baits HERE.
Did you enjoy this post? CLICK HERE to view more articles by Justin Hoffman. You can also check out his Photography Site Justin Hoffman Outdoors, as well as follow him on Facebook Justin Hoffman Outdoors, Instagram hoffmanoutdoors, Twitter @HoffmanOutdoors, or subscribe to his YouTube channel Justin Hoffman.
NEXT: 10 NEW BERKLEY TOPWATER FISHING LURES RELEASED FOR 2018
WATCH
Enjoy the outdoors?
Sign up for daily stories delivered straight to your inbox.