Deep bass don't stand a chance with this hot Berkley bait.
Targeting deep bass can often be a struggle, especially when you're using crankbaits. Many baits on the market simply don't dive deep enough, and for those that do, their oversized shape and increased drag can lead to angler fatigue in a hurry.
Although Berkley released it in late 2016, the fish-catching secret is definitely out on the Berkley Dredger 25.5. This latest lure is the sixth model to join the Dredger family, and its design has one specific purpose, and that's to dig up deep bass.
Measuring 3 1/4 inches in length and weighing 1 1/8 ounce, the Dredger 25.5 will dive 22-26 feet deep. Designed with a smaller profile and a weighted bill, this deep-diving crank gets to the bottom quickly and with little effort. It also slowly rises on the pause, which seductively triggers those following fish.
I was fortunate to put this bait through its paces for three days this past October while fishing Mexico's world-renowned Lake El Salto out of Anglers Inn International. What better place to punish a crankbait than in a body of water that produces true trophy bass.
The largemouth bass of El Salto love to sulk on the bottom, frequenting humps, flats or deep-standing timber. Getting a bait in front of their face is paramount to getting hits. I'm happy to report the Dredger 25.5 worked like a charm.
If I had to guess, I tossed the deep-diving Dredger 75 percent of the time while fishing Lake El Salto. I was able to cover huge expanses of water, stay in the strike zone longer, and the fish couldn't resist this bait. I'd say the Dredger accounted for more than 100 bass in the boat.
I was fortunate to fish alongside Bassmaster Elite Series pro Adrian Avena for a morning session while in Mexico, and this guy put on a clinic with the Dredger. Multiple 7-, 8- and 9-pound bass fell to his brightly colored crank over the three days he fished.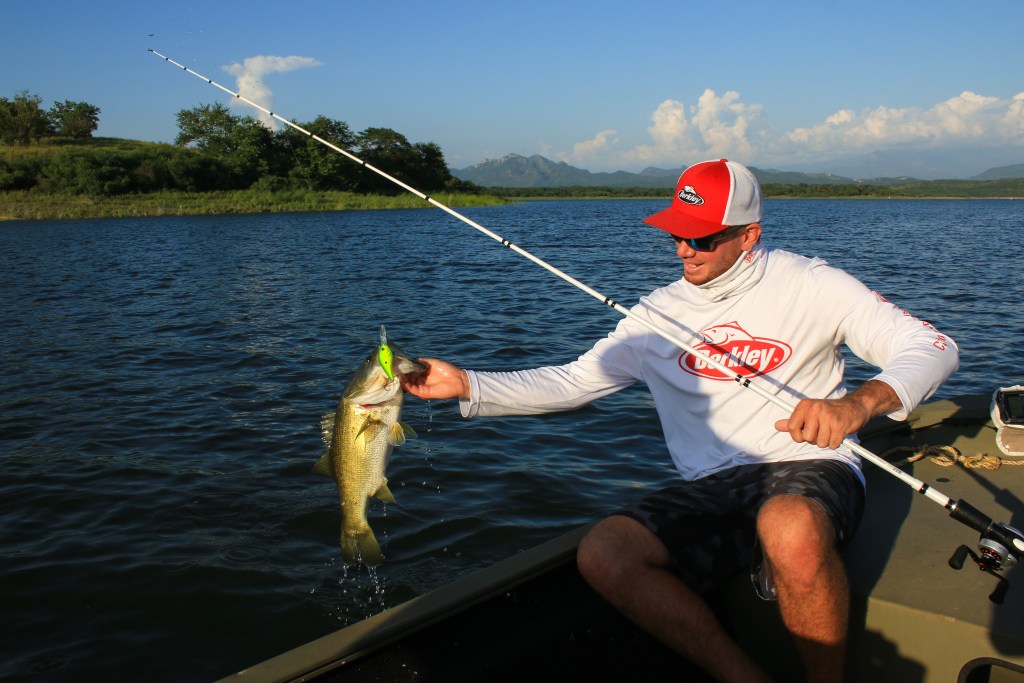 Kneeling-and-reeling was key for getting more bites:
I switched gears the week after Mexico and hit a favorite body of water in Quebec, Canada. As I suspected, our Canadian smallmouth and largemouth took a liking to the Dredger 25.5, too.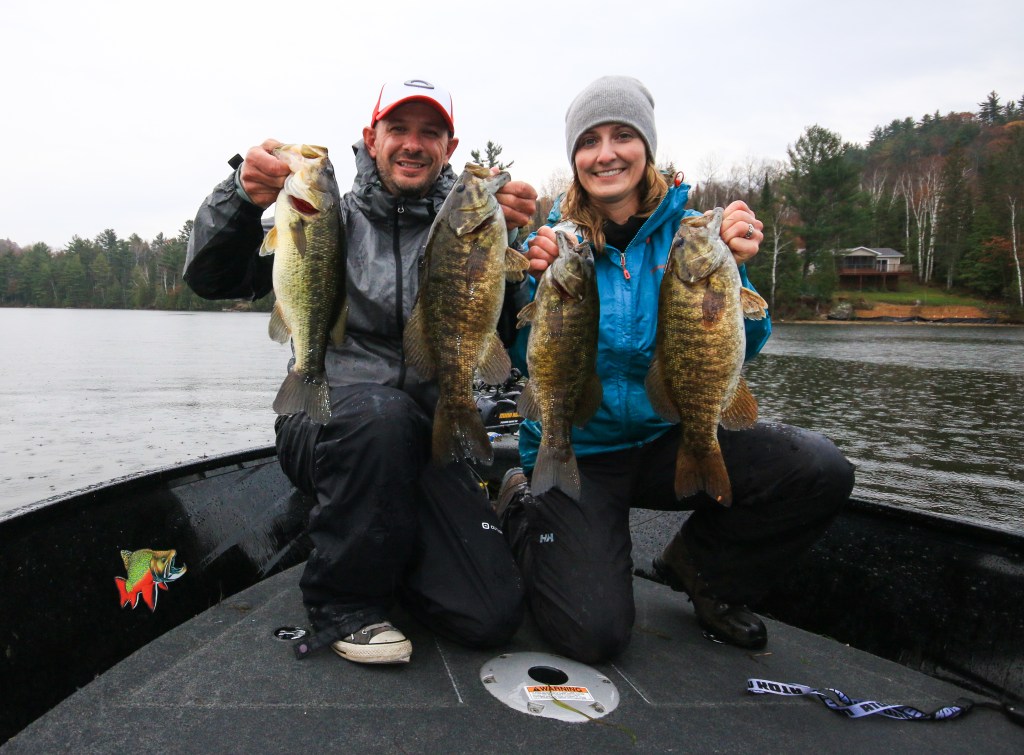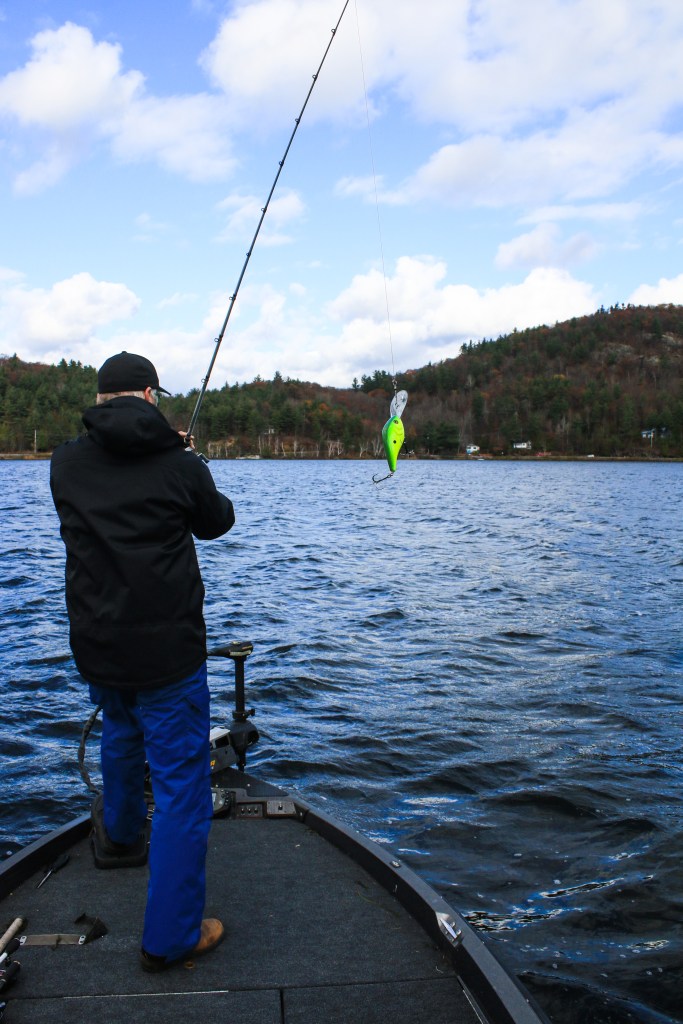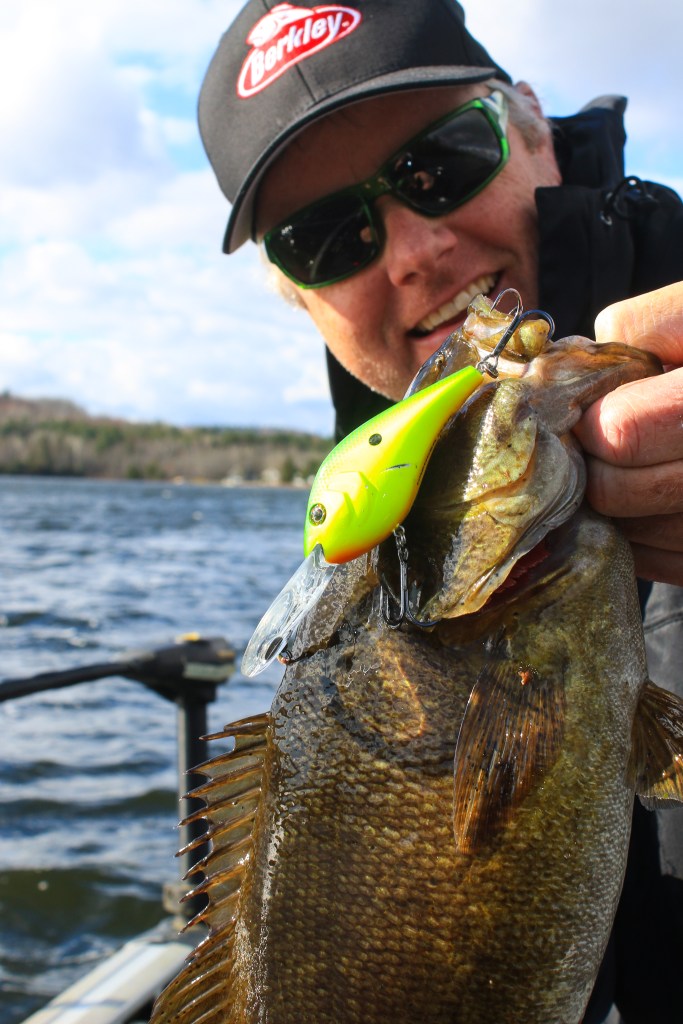 If you're in the market for a crankbait that can dig down deep and not wreak havoc on your arms in the process, be sure to check out the Dredger 25.5. The bass between Mexico and Canada sure seem to have a thing for this bait.
It's currently available in 24 colors.
Click HERE to see the full Dredger lineup.
Did you enjoy this post? CLICK HERE to view more articles by Justin Hoffman. You can also check out his Photography Site Justin Hoffman Outdoors, as well as follow him on Facebook Justin Hoffman Outdoors, Instagram hoffmanoutdoors, Twitter @HoffmanOutdoors, or subscribe to his YouTube channel Justin Hoffman.
NEXT: A BERKLEY FLICKER MINNOW... AND MY DOUBLE-DIGIT TROPHY WALLEYE
Enjoy the outdoors?
Sign up for daily stories delivered straight to your inbox.