When you bring a new dog into the home, there are a lot of necessary accessories that come with him.
So, you have a new dog. Congratulations! There are some adorable times ahead.
But with a dog comes a lot of responsibility and a lot of extra purchases to make your life easier and so your pup can feel at home.
Here are some essentials for every new dog owner that won't break the bank!
Let's say you have a big or medium-sized dog. The BarksBar Orthopedic bed
will keep your dog comfortable and is made with quality materials which is aesthetically appealing for the house decor too. The soft bed has a rim which will help your dog support his neck when he sleeps and the base consists of four-inch orthopedic foam. It is also easy to keep clean with a washable cover that zips off.
At $69.99 this is a dog bed that is affordable while not skimping on quality. It also has great Amazon reviews by previous owners.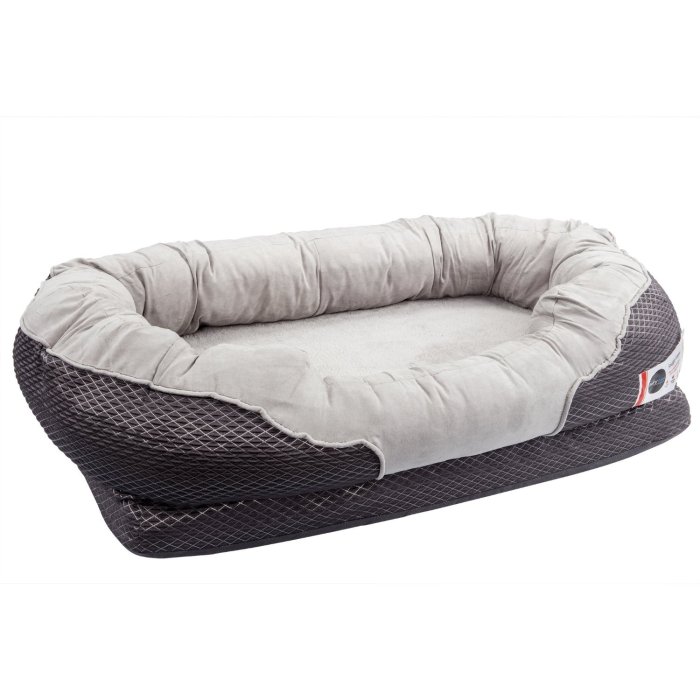 If you got a small dog, then try:
This pet bed also is made up of memory foam. With a shorter rim,
small dogs can still rest their heads on the sides of the bed. The polyfill consists of green recycled material so you can also feel good about buying this product!
This bed costs $69.95.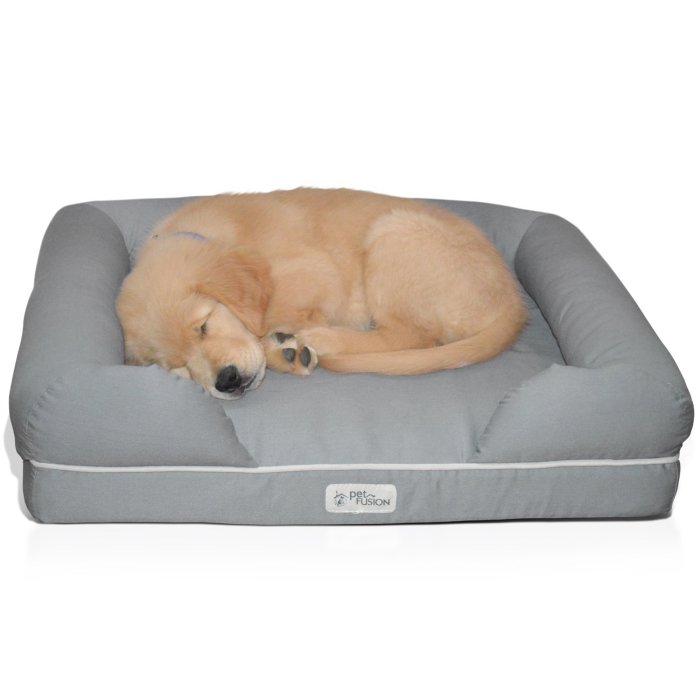 This dog harness and leash is a quality set for a great deal. The leash has two handles; one at the end and one nearer to the collar for training purposes. Both the leash and the harness have reflective strips to make walking in the dark safer.
The set costs $11.99 and you can choose the size based on your dog's girth.
Stainless steel bowls are easier to clean and your dog won't chew on them, like on plastic bowls. This set has a rubber base to keep them from slipping and holds 32 ounces of food or water. They are also dishwasher safe.
This set of water bowls will run you $10.99.

If you start clipping your dog's nails when they are young, they'll trust you to do it for their lifetime. And that will save you money in grooming fees. Having your own grooming supplies at home is essential.
These nail clippers have a rubber handle that helps ease of use and also a protective guard to make sure you don't clip too far up the nail.
These clippers cost $9.99.
Collars
Here are a few different options for a good collar.
These leather collars come in some cute colors and are a simple, fashionable accessory.
Get one for $9.99 and specify your dog's size.
A custom-embroidered dog collar allows for the dog's name and your number to be easily visible. I personally have this collar for my dog.
While I still have ID info on my dog's tag, this makes finding out the dog's name and my contact information easier if he is lost and won't let anyone close.
You can customize with different collar colors and thread colors to really make this unique to your dog! With a plastic buckle and nylon strap, it really is just a durable, simple collar.
Costing $18.95, this personalized dog collar won't be putting you in debt.

Even if you have your pet's info embroidered onto the collar, it is still a good idea to have more info on an ID tag. You can include your address and phone number, whether or not your pet has allergies, or you can specify whether they are even lost or just wandering.
This stainless steel tag can be cut into a heart, bowtie, star, or flower shape, to name a few.
Customize your dog's identification tag to make it your own for $7.95.
Dog Food
Obviously there are a lot of different brands of dog food to choose from. While getting your dog the food that is made with the best products may not be the cheapest, it is worth it to keep your dog healthy.
There are lots of organic and natural dog foods
on the market and you should shop around to see what your dog likes and what fits your budget.
I can tell you that we feed our Bluetick Coonhound:
Acana dog foods have a ton of different flavors from a Meats formula with Angus beed, Yorkshire pork, and Suffolk lamb, to a Freshwater Fish dog food with rainbow trout, blue catfish, and yellow perch.
Each ingredient is sourced and even come from local farms. I sometimes joke that our dog eats better than us, but we can only provide the best for our furry babies.
A 4.5-pound bag costs $24.99.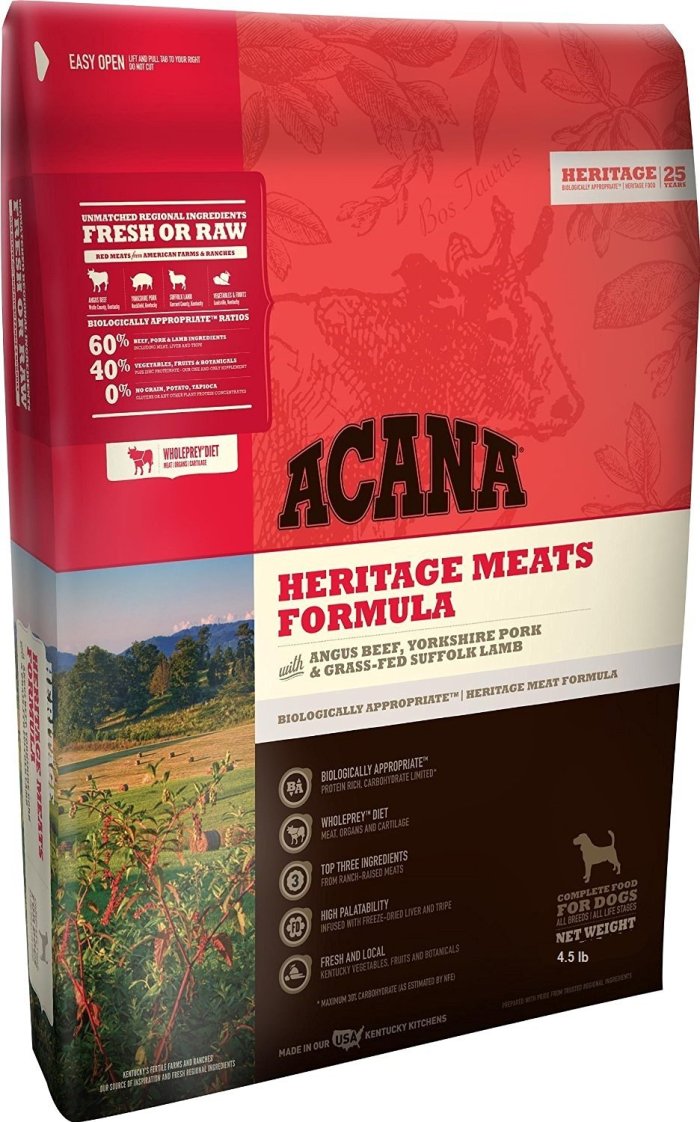 Training your dog to be crated early will save you a headache in the long run. By getting your dog used to the crate, to get them to feel used to having it as their den, will help when you leave your dog home alone or if they need to escape to a safe place.
You can specify how big you want the crate depending on what size your dog is. You want the crate to be large enough for the dog to have room to stand up and turn around in, especially with a bed and water inside.
A crate like this, with two doors and a slide-out tray and divider, will run from $20.99 to $66.99.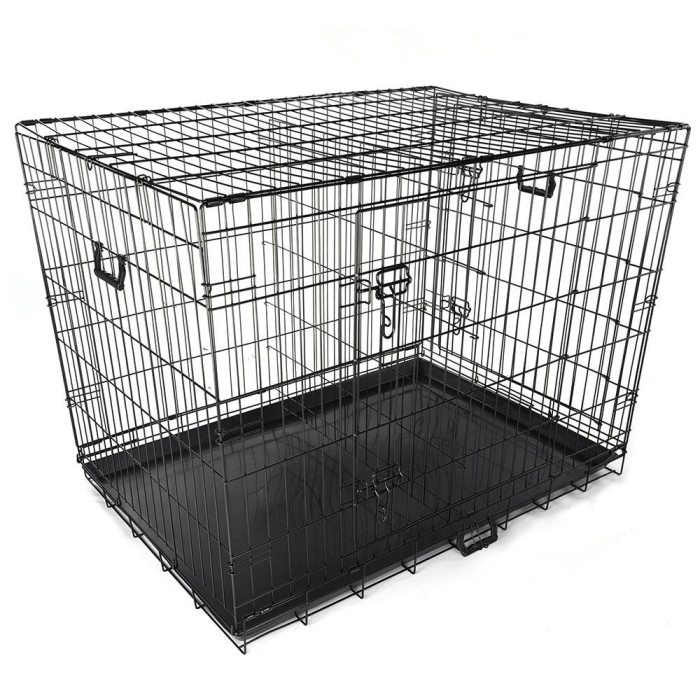 These are just the first essentials! Next will come piles of dog toys, lots of treats, and numerous vet visits, especially when they are puppies or if they are in their senior years.
Another good idea is to invest in a baby gate, especially while house training.
Some toys that we have found to be very rugged and durable with excessive chewing are Major Dog Toys.
You can also sign up for a monthly dog subscription box where you can get new dog toys and treats every month.
We just found that our dog destroyed the toys that always came in the BarkBox, but you can specify you only want durable chew toys and tough rubber toys with no stuffing.
You can also make your own dog treats to save money!
Also make sure you put enough money aside for a microchip and it may be a good idea to look into pet insurance. We use Healthy Paws and they have covered a few emergencies in our puppy days.
Have fun with your new dog family member, whether it is a senior sweetheart that you brought home from the shelter or a brand new puppy that will keep your hands full!
What else do you own for your dog? Is there something we forgot? Let us know in the comments below!
WATCH NOW: Bernese Mountain Dog Breed
Enjoy the outdoors?
Sign up for daily stories delivered straight to your inbox.