I bet you did not know that there is a 77-foot waterfall nestled in a small Oklahoma town.
Situated near the Arkansas border in Colcord, Oklahoma, Natural Falls State Park is the hidden gem of the Sooner state. Surprisingly, this Oklahoma State Park is also where the book-adapted film "Where the Red Fern Grows" was shot. This park is ideal for those looking for a weekend getaway or a fun-filled day trip. Perfect for adults and kids alike, Natural Falls State Park offers ample activities for hikers, campers, picnickers, and nature lovers.
History of Natural Falls State Park
This land in modern-day Oklahoma belongs to the Kiikaapoi (Kickapoo), the Osage, the Caddo, Cherokee, O-ga-xpa, and the O?héthi ?akówi?. Located in the Ozark Highlands just 10 minutes west of West Siloam Springs, this 120-acre park features the crown jewel waterfall, also known as Dripping Springs Falls (not to be confused with Dripping Springs State Park).
The park was a privately owned tourist attraction owned by the Gadient family who decided to donate the lands to Oklahoma state before it was opened to the public in 1997.
Hiking, Fishing, and Sight-Seeing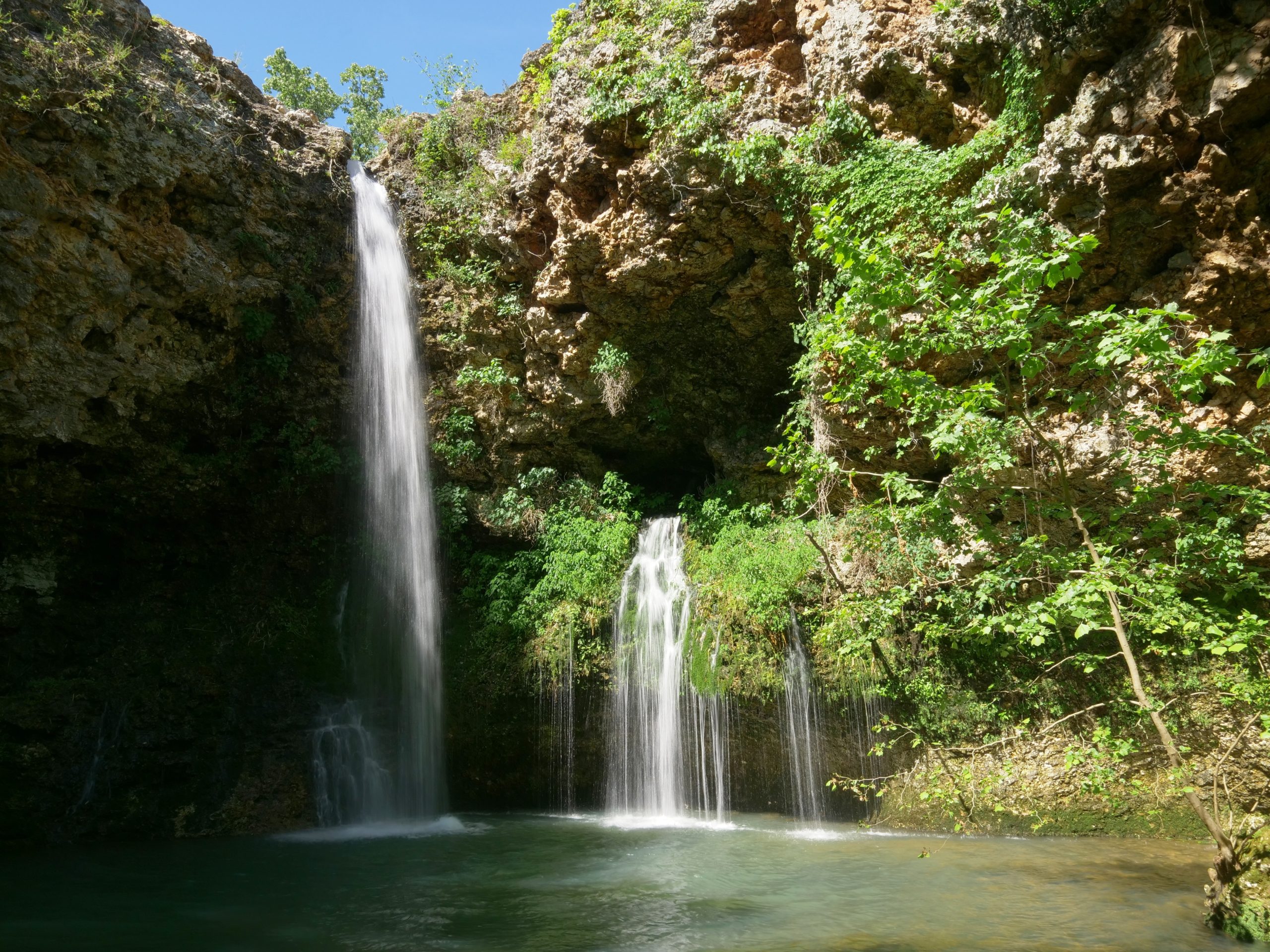 RELATED: The Perfect 10-Day Colorado Road Trip
Enjoy peaceful hikes on an array of nature trails, a variety of recreational sports, eat lunch outside at one of the picnic tables, or bring your bike for a two-wheeled adventure. The main attraction of Natural Falls State Park is walking the half-mile Dripping Springs Trail loop that takes visitors to the viewing platform of the tallest waterfall in the state.
Hikers can also enjoy four more miles of hiking trails that meander through the vast flora and fauna of the park, including ferns, white oaks, dogwoods, mosses, chinquapin, spicebush, redbud, sassafras, and more. These nature trails are also open to biking for those who want to up their level of adventure!
Anglers will appreciate having a 3.5-acre lake to cast their luck in the pristine waters. This lake is catch and release only and presents trout, bass, and other fun catches. The park also boasts an eighteen-hole disc golf course, a basketball court, volleyball, a picnic shelter, a formal garden area, and the Red Fern Reunion Center to rent for group events.
Overnight Camping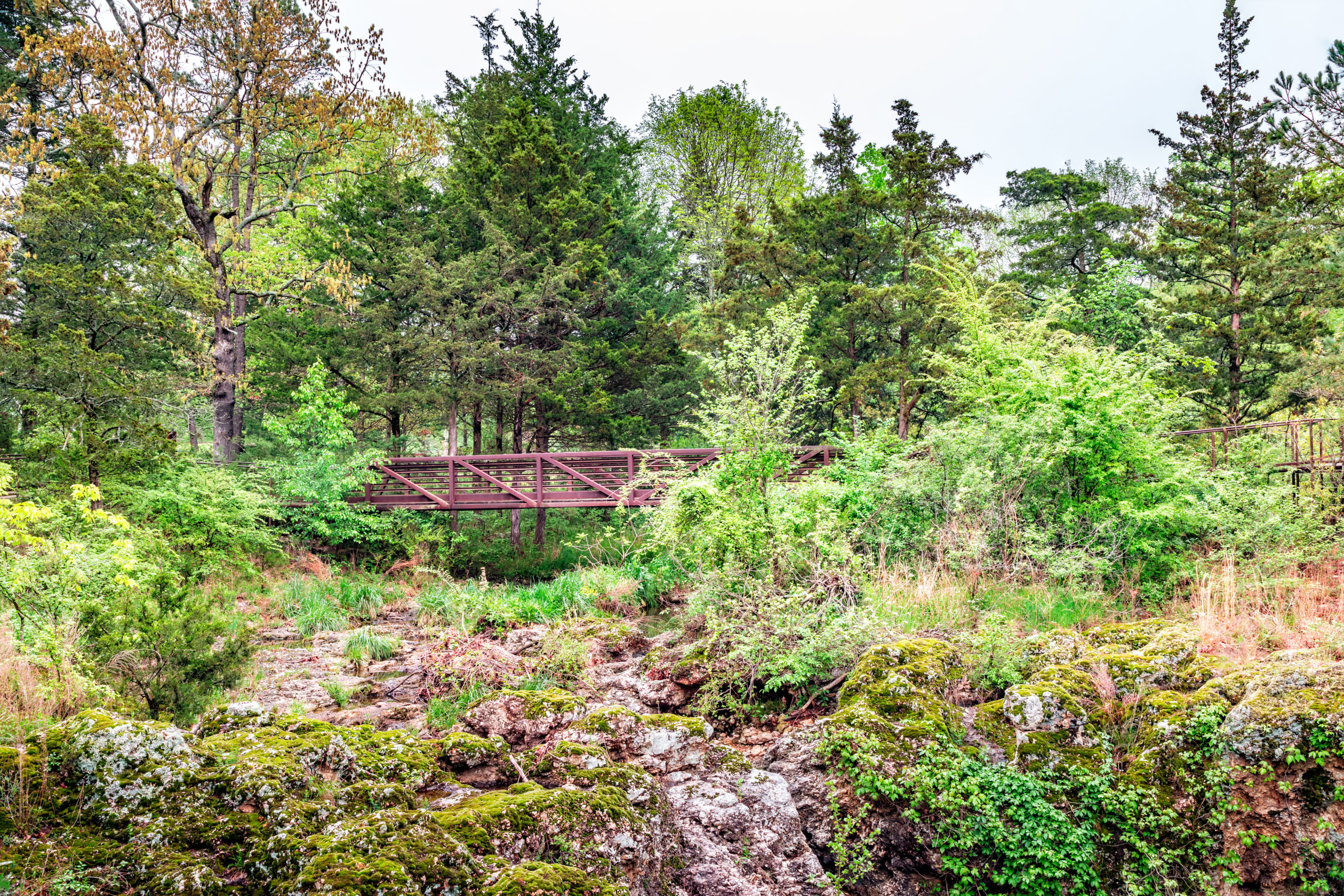 If camping or glamping is your style, Natural Falls State Park offers tent camping, yurts, and RV sites for staying overnight. There are a total of 60 sites with 17 tent sites and 44 RV sites. The RV sites present both partial and full hookups, including electric, sewer, water hookups, and an on-site dump station.
Five yurts are also available to rent and offer room for four to six people. They come stocked with a microwave, mini-fridge, ac/heat, ceiling fan, light, electrical outlets, a dining station, coffee maker, and a dustpan/broom.
Just a short walk from most of the overnight sites is a comfort station, equipped with showers and restrooms. Pets are welcome at the park for an additional fee. Wifi is not available. You can inquire more about camping reservations and information on the TravelOK website. The park also offers discounts for seniors and those with disabilities.
Important Info About Natural Falls State Park
Natural Falls State Park is open year-round, 7 days a week from daylight to dusk. There is an office and gift shop open from 8:30 AM to 5:00 PM. Campers are permitted entry and exit from the park 24 hours a day.
Have you visited Natural Falls State Park? Tell us about it on the Wide Open Roads Facebook Page!
Enjoy the outdoors?
Sign up for daily stories delivered straight to your inbox.